Digital Maturity
The UK healthcare system is under more pressure than ever before to improve care outcomes whilst simultaneously operating in an efficient and financially sustainable manner. System-wide digital transformation, whereby digitally enabled care is mainstream across the NHS will play a key role in facilitating this. As such, the NHS Long term Plan puts digital maturity at the top of the agenda, outlining the practical priorities that will drive this change and improve the patient, staff and citizen experience.
New models of care will mean that clinicians are supported by digital tools and patients can benefit from predicative, personalised and preventative treatment. Digital Maturity Assessments help Trusts understand their current landscape and how they can reach this desired future digital state.
HiMSS Analytics
HiMSS Analytics provides the toolkit for healthcare leaders to understand their current technology landscape and measure a baseline digital maturity to monitor and measure service improvement against. As a HiMSS certified organisation, we provide education and guidance to help you progress through the HiMSS maturity model stages and support you through your digital journey.
HiMSS Analytics offers a suite of Maturity Models provides prescriptive frameworks to healthcare organizations allowing for global comparability, benchmarking, and strategic clinical and financial improvement.
Electronic Medical Records adoption Model (EMRAM): Measures EMR capabilities and impact on systems, and patients
Infrastructure Adoption Model (INFRAM): Gauges care delivery, risk reduction, and infrastructure development
Analytics Maturity Adoption Model (AMAM): Determining how to leverage data for better care and process optimization
Continuity of Care Model (CCMM): Assesses levels of care coordination, systems integration, and patient engagement
Clinically Integrated Supply Outcomes Model (CISOM): Evaluates supply chain infrastructure to support system improvement and personalized care
Digital Imaging Adoption Model DIAM: Evaluates maturity of IT supported processes in medical imaging in hospitals and diagnostic centres
Why HiMSS?
A globally recognised benchmarking tool and step-by-step frameworks that objectively monitor and measure the digital excellence of Healthcare Organisations
Proven digital maturity frameworks; use best practice methods and techniques
Developed with end-users and industry
Comparable with peers on both a national and global scale
Externally supported process, removing heavy lifting so Trusts can remain focussed on care delivery
Stakeholder engagement, creates a common language between IT and management
Benefits of HiMSS
Gain public recognition (6&7) for digital excellence
Increase visibility of digital landscape with Senior Management
Identify key projects to increase digital maturity
Develop a digital strategy and prioritise projects
Justify investment for digital transformation projects
Start your HiMSS journey
As a HIMSS Analytics Certified organization, Fujitsu can help:
Provide guidance throughout your HiMSS
Assessment process (all Models)
Work through a stage 1-7 gap analysis to identify key areas of improvement
Build a Digital Strategy to identify your digital goals, ambitions and the roadmap for success
Prepare you for your HiMSS Analytics onsite validation
Fujitsu HiMSS Assessment Process

HiMSS Education – Initial engagement with Trust to educate, agree scope and stakeholders
Survey Completion - Assist Trust with completion of an online survey to assess and map the technology capabilities required by your trust to meet strategic and clinical business goals
Scoring and Gap Assessment – Provide Trust with assessment results and gap analysis. Agree steps to close gaps and deliver vision
Strategic Roadmap – Define strategic roadmap to progress to next stage and develop compelling business cases to support investment
Stages 0-5 are should be re-assessed every 1-2 years. Stage 6/7 assessment require on site formal validation
Contact us
To start you off on your HiMSS journey, speak to one of our experts and contact us today. We can work with you to measure your digital maturity and help you to build a digital strategy aligned to your goals.
To specifically help you to optimise your IT infrastructure, explore our Clinical Digital Transformation Accelerator (CDXA) which will support you on your digital transformation journey.
Meet our experts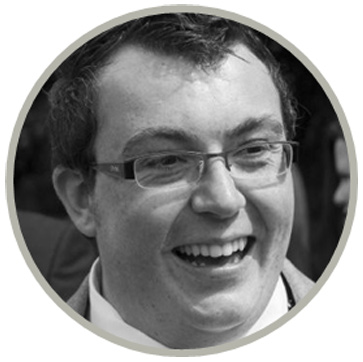 Jamie Whysall
Head of UK Healthcare, Fujitsu
Siddharth Das
Head of Digital Hospital, Fujitsu UK