Insurance Transformation - Fit For Digital
Insurance transformation – preparing for the digital age
The UK insurance market is a highly competitive and price driven environment, it's one where customer retention is a challenge and the cost of fraud is high (approximately £1billion/year). For insurers, digital transformation is the way forward in overcoming the challenges of; better understanding customers to deliver an enhanced experience, lowering insurance premiums, and competing with insurtechs that have the capability to settle claims in a matter of seconds.
Through digitalisation, operations can be transformed, processes streamlined, and insurers enabled to comply with the introduction of 2018 General Data Protection Regulation (GDPR).
Historically, the financial services sector has led the way in introducing innovative new technology, but the question is, is this the case with digitalisation - are insurers prepared for the new digital age?
We interviewed our subject matter expert Mark Boulton to capture his thoughts on the research findings and how co-creation can help overcome the challenges of insurance transformation.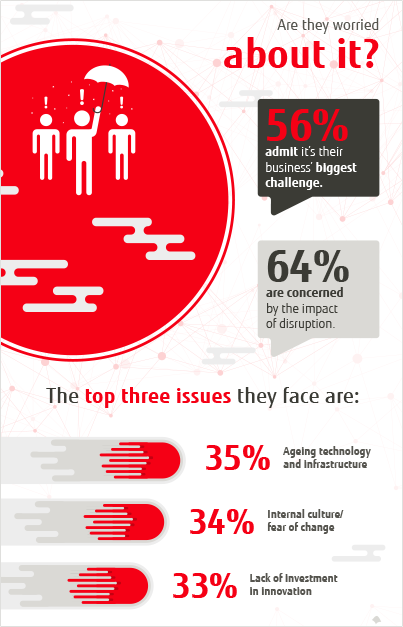 Digital disruption – an opportunity or a challenge for insurers?
In order to discover where insurance service providers are regarding the radical changes that are required to become truly digitally enabled, Fujitsu commissioned a survey of 1,200 C-suite decision makers. This included 357 from the financial services sector, who were asked how prepared they are for the new era of change.
Our 2016 report - Fit for Digital, highlights the challenges insurers face on their journey to digitalisation, and offers guidance as to lessening the impact.
Fujitsu Fit for Digital report findings, click to view full size infographic: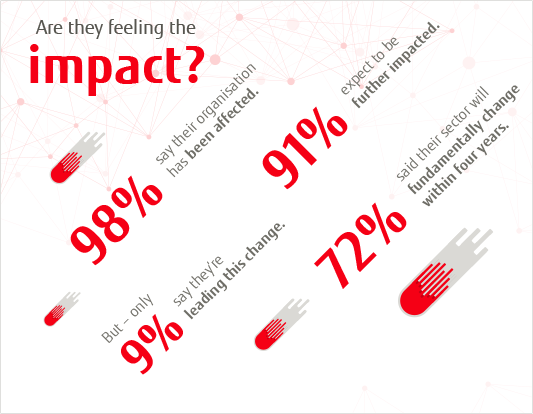 Co-creation - overcoming the challenges of digital transformation in insurance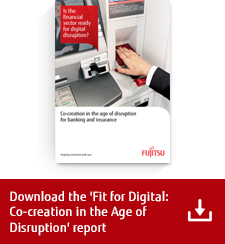 Many of the financial services decision makers questioned, advised their understanding of the value of co-creating with a trusted technology partner, and see this as vital to transforming their operation and thriving in a digital age. Co-creation with Fujitsu provides insurers with the opportunity to learn fast, act quickly, and scale rapidly. World-wide we have co-created with many leading financial services organisations, enabling them to radically transform their business model. We are experts in digital transformation, and working in close partnership with financial services customers, we have co-created many innovative digital solutions, including:
| Download the Fit for Digital report (3.82 MB ) | Download the Fit for Digital infographic (599 KB) |
---
See how our customers solved their challenges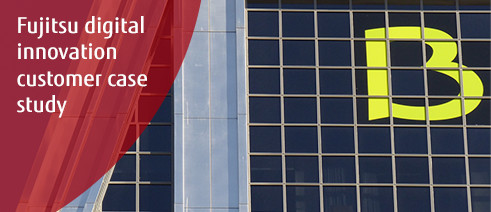 Find out more about our solutions and services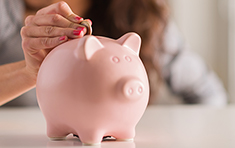 Back Office Solutions
Fujitsu Enterprise Service Management solution - ServiceNow, Hybrid IT, and Workplace Transformation offerings can enable you to reduce your costs, improve your efficiency and revitalise your back office processes.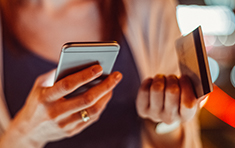 Digital Solutions
Fujitsu's digital financial services platform Finplex, enables you to rapidly transform and deliver innovative services that improve the customer experience.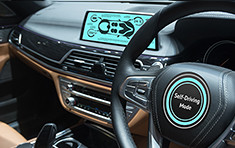 Fujitsu Connected Home, Fleet Management and Data Analytics, can enable you to better understand your customers' behaviour to reduce premiums and deliver an enhanced customer experience.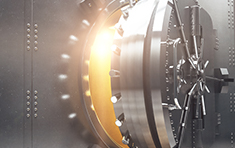 Cyber Security
Fujitsu network security solutions, ID as a Service, data loss prevention and biometrics can enable you to reduce fraud, remain compliant and protect against the threats posed by cyber-attacks.

Top of Page