Hybrid IT Managed Services
With Hybrid IT as a service, you can get the balance right
Today Hybrid IT is key to unlocking the benefits of new digital technologies, reducing costs and becoming more agile. However, migrating to, and operating within, a hybrid environment is a daunting prospect for many organisations, who feel intense pressure to get things right and future-proof change in their organisation.
The question is - how can you capitalise on benefits of a Hybrid IT approach without having to radically change your processes, and/or make a huge capital investment in new technology capable of integrating with your legacy IT?
The answer is Fujitsu Hybrid IT Managed Services - achieve the benefits without the headache
At Fujitsu, we have a long and successful history managing large-scale enterprise IT. With our expertise in managing complex Hybrid IT environments, we have the expertise to implement a solution that enables multiple Cloud platforms to seamlessly interact with existing legacy IT.
With our Hybrid IT Managed Services, we enable you to blend and adopt the best on-premises technologies and cloud-based services. Our solutions provide outstanding value and support on your journey to digital. We manage every element of your digital transformation, leaving you free to take advantage of the benefits, such as:
reduced complexity
lower costs
reduced risk
freedom of choice
improved decision making
improved user experience

Supporting you through your digital transformation…
We provide a unique three-point approach to digitalisation that's been designed for a wide range of different IT estates. Our Hybrid IT Managed Service offering is:
Designed for your needs: we understand that each business has different needs. We will work closely with you to understand your needs and take what we learn to design a solution that's tailored to meet them.
Co-creation: We work in partnership with you to co-create a solution, adapting our services to evolve with your business. We can future proof your organisation, we look at where it is today and help you to plan where you want it to be tomorrow.
Forward looking: with our unique Shinkansen methodology we are able to remain at the forefront of cutting-edge of technology, this means that we can rapidly roll out new services as platforms change and develop.

Explore our Hybrid IT Solutions and how they can benefit you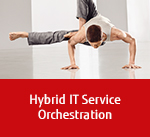 Top of Page