Endurance Line IoT Devices
Fujitsu Endurance Line IoT Devices
The Endurance Line has been designed to offer a complete line-up of products with focus on Smart building solutions.
The new line-up boasts four new Mesh devices that are not only designed to elegantly blend into the environment but have great flexibility when it comes to installation and features.
Traditional Japanese patterns reflect the precision, knowledge and quality of the Endurance line devices.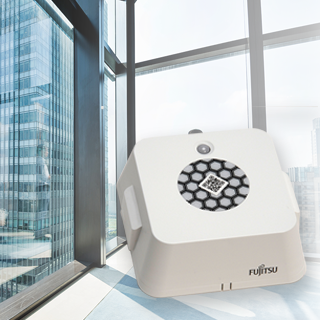 The Fujitsu Mesh Anchor node – A water resistant (IP65), battery or USB powered device that is very flexible when it comes to installation to ensure you have the best performance.
It simultaneously works as a reference point for Mesh-based asset tracking, a router node for the infrastructure and also a beacon for indoor navigation.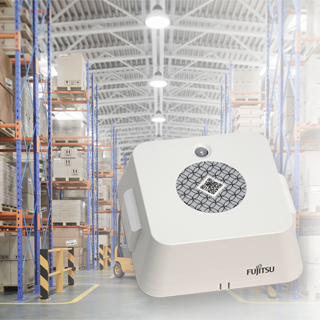 The Fujitsu Mesh Asset tag – A water resistant (IP65), battery (or USB) powered device with accelerometer sensor and multicolored LED light.

As a perfect tag for medium-to-large sized assets, this 3-axis accelerometer sensor can trigger the asset to share its location on movement, or go into deep sleep mode when standing still to extend its already very long battery life even further.
Then, a highly visible LED can reduce picking errors or be used for other notification purposes.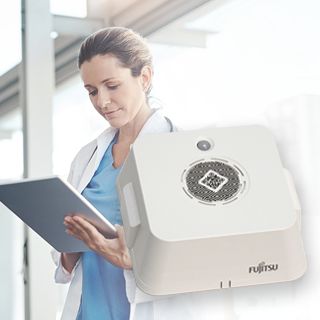 The Fujitsu Mesh Sensor unit – As a fully packed unit with sensors, this Mesh device works to monitor environmental conditions. It's battery or USB powered, has an IP65 water resistant rating, and is easy to install. Onboard, you'll find the following sensors:
Temperature
Humidity
Barometric pressure
Luminance
3-axis Acceleration
Sound level
It also touts a multicolored LED that can be used to identify certain conditions by blinking in different colours and rhythms.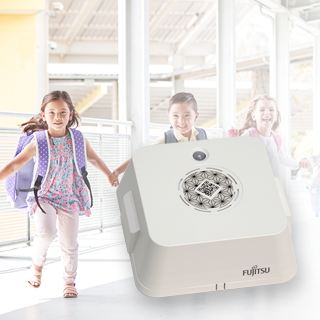 The Fujitsu Mesh Environment Sensor – This unit is specifically developed for the high demands in today's crowded environments such as class rooms, meeting areas, office departments and public buildings; areas where the air quality is contributing to the health, physical concentration and comfort of its users.

It incorporates a CO2 sensor, which sits on top of all the sensors of the sensor unit. It's both water resistant and USB-powered for ultimate installation flexibility while maintaining the reliability of a continued power supply.


Need more help?
Find out how Fujitsu can help you