Overview
New! Now featuring searchable PDFs.

ScanSnap Cloud is productivity at the push of a button. No longer do you need a multi-step process to scan and save your important information. ScanSnap Cloud allows you to send data directly from your ScanSnap iX500 or iX100 scanner to popular cloud repositories. Simply set your profiles on the dedicated app, and enjoy completely device-less data transfer.
Now also creates searchable PDFs. A great way to make your documents instantly accessible.
Valued partnerships with favorite software providers enable simple scan-to-cloud services for accounting and receipts, document storage and sharing, business cards and photograph management. ScanSnap Cloud automatically classifies your file type, and sends it to the appropriate cloud based on your pre-set profiles. It even increases efficiency in document filing by using OCR to identify and properly name your scanned documents. ScanSnap Cloud combines the ease-of-use of ScanSnap scanners with integration to a variety of valuable cloud services, in order to provide a convenient and comprehensive solution for ScanSnap customers.
For more information, please view the Features tab.
Features
Direct connection to the cloud
A ScanSnap scanner and a Wi-Fi environment are all you need. You can take advantage of convenient cloud services in the office or at home without using a computer or a smart device. A direct connection to cloud services can be made with a ScanSnap scanner which executes Wi-Fi and image processing operations using our in-house developed "GI processor".  *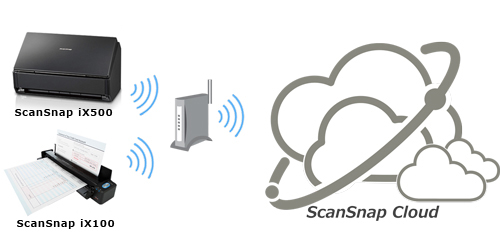 * ScanSnap Cloud is based on the Wi-Fi environment services available in the office or at home. Public wireless LAN services are not supported.
You can use the device outside by tethering it to a mobile router or smart device.
Easy "one touch" operation
ScanSnap Cloud's "one touch" operation allows you to just set papers and scan. With useful features to reduce time and effort, unnecessary operations can be eliminated before and after a scan.
Intelligent sort: It automatically identifies the scanned document as one of the following four file types; "receipt", "business card", "document" and "photo". Then it files the scanned document in the appropriate cloud service folder.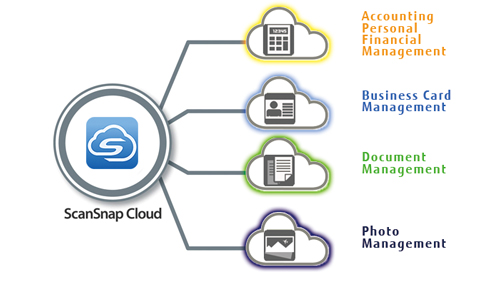 Intelligent name assist: It automatically produces a file name that combines the date and the document title extracted from the original file. This makes document management and information use easier and more efficient.
* The document title can be extracted only from "document" type files. For other file types, the scanned date will be used as the file name.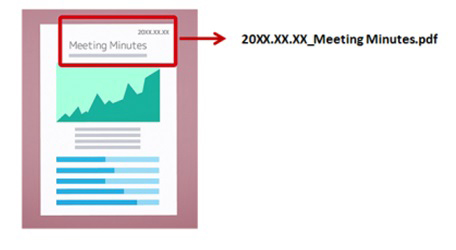 Full text OCR (docs): Making PDF files searchable at the point of scanning is a great way to keep them instantly accessible and now you can create a searchable PDF at nearly the same speed as a standard PDF.
Automatic file naming business cards
Intelligent image optimization: ScanSnap Cloud performs an intelligent image optimization process which has been only available for computers. The optimization process inherits outstanding ScanSnap features that save time and effort.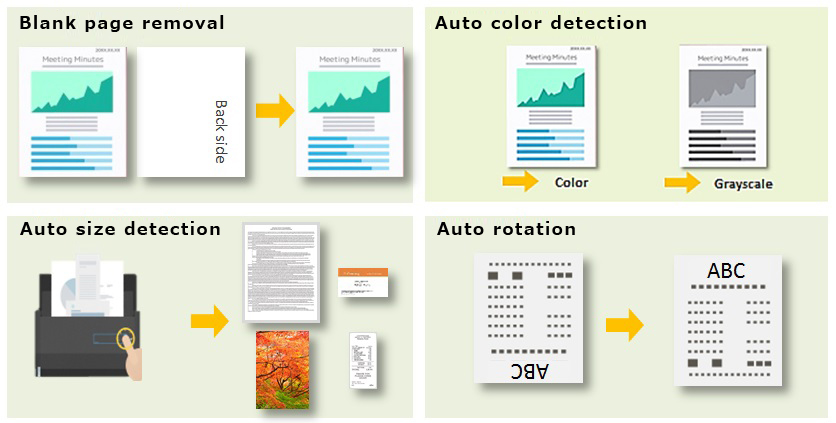 Strong security infrastructure using Microsoft Azure
ScanSnap Cloud's security infrastructure is strengthened using Microsoft Azure, which has been installed as the infrastructure architecture at many companies around the world. With this, ScanSnap Cloud offers you safe service and peace of mind.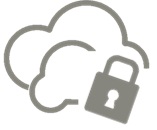 Specifications
Specifications
Computer
Please refer to the "System Requirements" for each scanner model.
Mobile Device
Product Name
ScanSnap Cloud
Supported Scanners
Current
iX1600*1, iX1500*1, iX1300*1, iX100*1
Discontinued*2
iX500
Operating System
iOS
iOS 12.0 or later / iPadOS 13.0 or later
Android
Android 6.0 or later
Number of Available Device
Maximum 5 devices per user account
Photo correction features are supported on the iX1600, iX1500, iX1300, and iX100. Application on other models may not derive desired correction outcomes. Red eye correction and automatic rotation are available with Windows 8.1 or later, and macOS.

Discontinued products cannot be repaired.
Downloads & Updates
Download and Updates
Windows & Mac
ScanSnap Cloud is available on ScanSnap Home.
Android & iOS
ScanSnap Cloud App is available.
Mobile App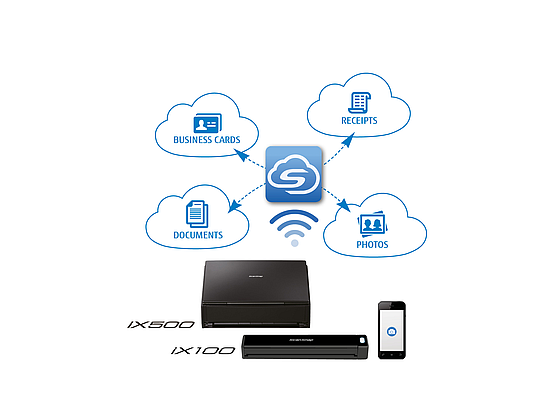 ScanSnap Cloud makes collecting printed documents in cloud storage and management systems easier than ever before. Simply press the Scan button, or use your smartphone camera.
Your Scan. Your Cloud
Amongst the growing family of options, ScanSnap Cloud currently supports Box, Dropbox, Evernote, Expensify, Google Drive, Google Photos, OneDrive, Shoeboxed, Concur Expense and QuickBooks Online.
Introducing ScanSnap Cloud