Maintain optimum scanner performance with free consumables
Need high-volume, high-quality scanning? Want to be sure nothing goes wrong or interrupts your throughputs? All sorted. With our special offer, you can now be sure you've got all angles covered. From now until 31st March 2022, you can get free consumables for 3 years with every purchase of one of our Fujitsu fi-7600, fi-7700, fi-7700S, fi-7800 or fi-7900 Production scanners, when the purchase also includes our qualifying 3 Year Service Plan (Silver or above).*
With handy consumables kits and our 3 Year Service Plan, you can be confident of keeping business-critical processes running through:
reducing unwelcome costs 
maintaining high performance and quality 
cutting costly downtime 
maximising the life of your scanners
The world's best-selling scanning range.
Fujitsu fi Series Production scanners strengthen your efficiency and productivity by saving time and cost, while delivering the very best quality and enabling you to digitise paper-based processes  and legacy systems.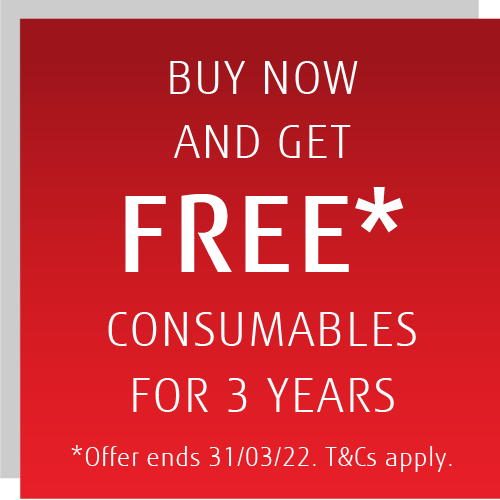 How the promotion works
Running from 1st September 2021 to 31st March 2022, the promotion offers 1 (ONE) free supply of Fujitsu fi Series Production scanner consumables with the purchase of 1 (ONE) Fujitsu fi-7600, fi-7700, fi-7700S, fi-7800 or fi-7900 Production scanner in combination with the purchase of a qualifying 3 Year Service Plan (Silver or above). This promotion applies to every qualifying Fujitsu fi Series Production scanner listed above that is purchased with a qualifying 3 Year Service Plan (Silver or above) – there is no limit to the number of qualifying purchases a customer can make.
Here's the process:
You purchase a qualifying Fujitsu fi Series Production scanner and a qualifying 3 Year Service Plan (Silver or above) between 1st September 2021 and 31st March 2022.
You must then wait AT LEAST 30 days and NO MORE than 90 days before visiting the promotion website to make your initial claim for their free consumables for 3 years.
To make the claim at the promotion website, you must submit a claim that includes your name, company name, address, country, email address and telephone number, a screenshot of the lifetime scan counter and proof of purchase (showing purchase of a qualifying Fujitsu fi Series Production scanner and qualifying 3 Year Service Plan).
The claim is then validated by claim period (30 days or more and 90 days or less since purchase), serial number and participating country.**
Upon submission of a claim, you will be sent an email confirming that your claim has been submitted.
Once a claim has been received, you will receive a further email notifying you:

when a claim is approved, you will receive emails including an approval notification, an order confirmation and finally a shipment notification with tracking information, including a link to the couriers website where you can track your shipment. Shipments will be made to the address the claimant specified on the claim form.
or that their claim has been rejected (including the reason(s) for rejection).

When your supplied consumables have been exhausted, you must visit the promotional website to submit further claims.
** The promotion is only valid in the following countries: Austria, Belgium, Bulgaria, Croatia, Czech Republic, Denmark, Finland, France, Germany, Greece, Hungary, Ireland, Italy, Luxembourg, Netherlands, Norway, Poland, Portugal, Romania, Slovakia, Slovenia, Spain, Sweden, Switzerland, United Kingdom.