- ScanSnap Cloud : Fujitsu UK

ScanSnap Cloud
ScanSnap is your instant on-ramp to store documents, business cards, receipts and photos in your favourite Cloud Service.
Middle East

Covering Europe, Middle East and Africa
Countries supported by PFU (EMEA) Limited
Users in any other country in Europe, Middle-East and Africa (EMEA):
We regret that PFU (EMEA) Ltd. can currently not provide ScanSnap Cloud services in countries not listed above.

The list of countries might expand in the future so please check out this web space regularly.
ScanSnap Product Info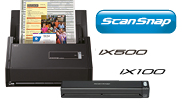 Top of Page