PRIMERGY Servers - PRIMERGY In Action : Fujitsu UK

PRIMERGY Servers – The Only Credible Choice
Compared to the rest of the field, PRIMERGY comes with exceptional credentials. High availability, strong power management and expert budgeting.
Having achieved first-class honours in innovation at research laboratories in Japan, plus applied engineering expertise in Germany, PRIMERGY has gained valuable service skills here in the UK. Its full portfolio is impressive and with a long-standing history of innovation and reliability. It's no wonder it also comes with excellent references.
So how would PRIMERGY stack up if it were interviewing for the role of running your datacentre?
Watch the video to find out >>
PRIMERGY Servers – The Only Credible Choice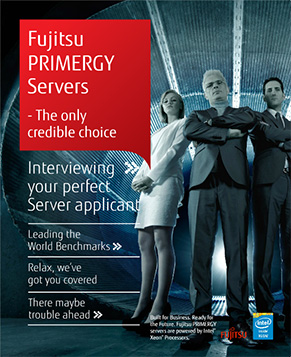 Designed to arm you with a wealth of insight, opinion, advice and guidance, to ensure you as an IT professional are right up to date with current infrastructure trends, best practice and innovation. Highlights include;
Video - Selecting the ideal Server candidate.
Brochure – Servers that transform your IT into competitive advantage.
Opinion – There may be trouble ahead!
Career History – Virtualisation at Imperial Tobacco.
Analyst View – Widen the Search.
Story – IT Death, Decommissioning and Disposal.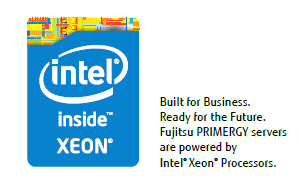 Intel, the Intel logo, Xeon, and Xeon Inside are trademarks or registered trademarks of Intel Corporation in the U.S. and/or other countries.
Top of Page