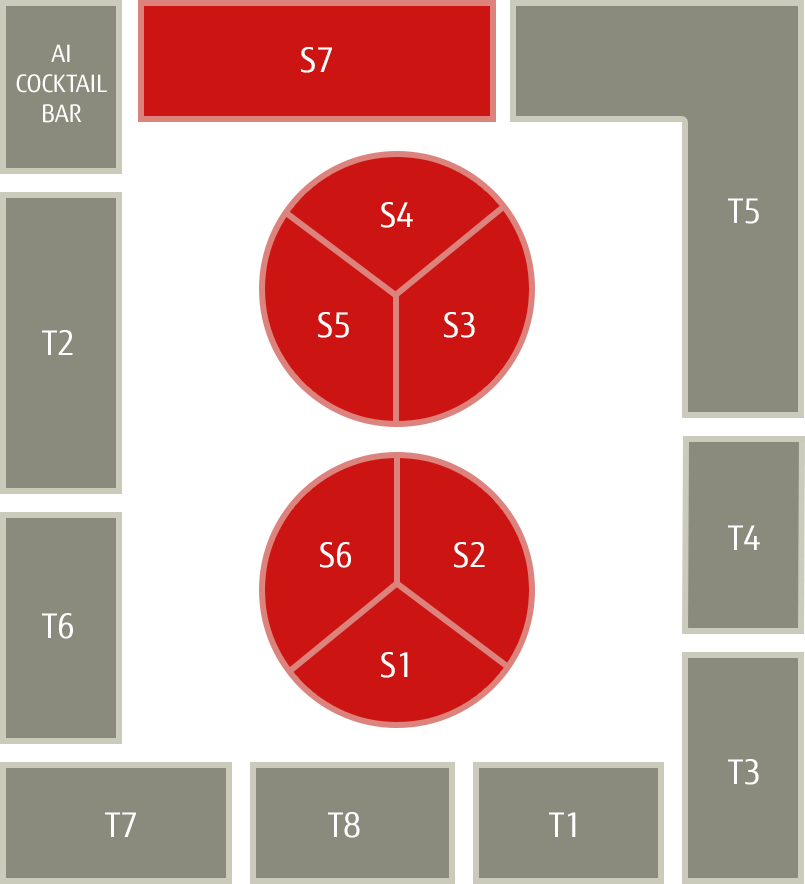 Industry Zones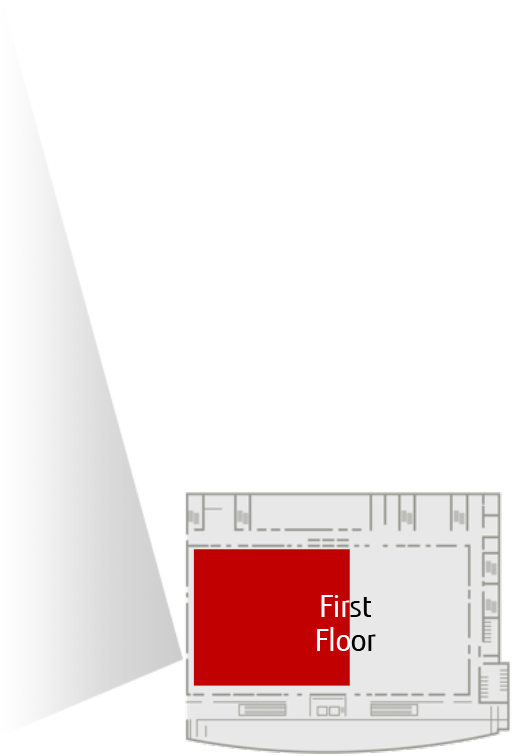 Technology Zones

The Future of Digital Transport
Fujitsu explores the journey of the future, taking into account where we are now, where we are going and how we will be getting from A to B in 15 years' time. We invite the travellers of the future to share their expectations for travel in the future, which will set the scene for a lively discussion featuring key industry influencers who will explore how co-creation could shape the digital journey. In the Transport Zone, we will explore some of today's advanced technologies, which have the potential to create a seamless journey for passengers, and allow transport providers to shape their strategies around innovation, efficiency, safety and -most importantly- passenger first.
Manufacturing: Delivering a Smarter Factory Floor
With UK manufacturing output at its highest for 10 years, the sector is ripe to take advantage of digital transformation. Technology must be seen as the enabler to driving business results, eliminating production errors and reducing waste within the supply chain.
Fujitsu is uniquely positioned as both an IT services company and a manufacturer. Visit the Manufacturing Zone to understand how we are implementing smart factories and delivering solutions that will transform your business capabilities. We will show you how IoT is being utilised to gain a comprehensive view of the entire production process. You will see how we are using data to generate deep and meaningful business insights. We will demonstrate how you can monitor your entire business in real time to remain one step ahead of your competitors.
Driving Digital in Energy and Utilities
Energy and utility organisations must find the balance between managing their legacy assets and delivering critical infrastructure that supports the lives of every UK citizen – whilst also implementing the latest technology solutions that drive business performance.
Technology offers new ways for your organisation to connect with your customers, enable and empower your employees and drive operational excellence. Visit the Utilities Zone to understand how we are using IT and data to develop intelligent insights, build a smarter workforce and unlock business value that can grow revenue for your organisation.
Connected Retail & Hospitality
Consumers are expecting retailers to execute faster, increase convenience and captivate their attention with engaging experiences. Our research shows, 79% of UK consumers say a more positive experience of in-store tech would make them more likely to spend more money in-store and 61% also say the quality of in-store tech impacts their loyalty. Therefore retailers and hospitality providers must be ready to embrace options for transparent collaboration and intelligent interactions to delight customers in new ways.
From interactive windows bringing another level to window shopping; to smart fitting rooms; omni-channel solutions; intelligent support; automated services, and analytics - the Connected Retail and Hospitality Zone will enable you to interact with new solutions that improves customers' experiences, increase efficiencies in-stores, and increase your bottom line.
Software-supported financial services organisations are now considered to be a thing of the past. Yesterday's model of traditional software and functional teams may be robust, but it is also slow to change. Our Financial Services Zone will take you on a journey to a new agile and digital way of working. Come and visit our financial services zone to receive personalised advice from our experts, where you can learn how to automate business processes for maximum efficiency gains, understand how to make the most out of the IoT and data analytics to accelerate growth, learn how to become an agile financial services company. The zone has been designed to help you build your Software Defined business that is agile, secure, intelligent and (most importantly) profitable.
Co-creation for Government
Experience the end-to-end digital transformation journey of the Public Sector. From the conception of user centred services, using our Public Sector Co-Creation "Engine", our internal crowd sourcing platform that draws on the expertise of Fujitsu Distinguished Engineers, to digital developments based on design led thinking, hackathons and agile development. Visit the Public Sector zone to learn how you can manage, orchestrate and automate security using Artificial Intelligence. and multiple cloud environments including Crown Hosting using Fujitsu's Cloud Management Services.
Education – anything's possible with the right technology
Education is a fundamental right for every young person and in the 21st Century, where there is heightened awareness of diversity, equality and inclusion, education and the workplace need to support everyone in accessing and benefiting from the digital economy. At Fujitsu, we can provide your students with a platform that can grow with them and support them throughout their academic life. Fujitsu has decades of experience designing, developing and implementing effective and affordable technology solutions for secondary schools, academy trusts, university technical colleges, further and higher education institutions. To discover more, visit the Education Expo and talk to one of our friendly Education experts about our end to end offerings.
Enabling Digital – Mastering Enterprise Productivity
People are at the core of any digital transformation; they need the tools and approaches to work differently. Visit us at the Enabling Digital Hot Spot in our Demo Center, where we will demonstrate enterprise productivity tools such as Oracle Human Capital Management and ServiceNow, and discuss with you how you can transform your existing applications to make your people more effective in the digital world.
Fujitsu's Co-creation approach blends technology with consulting expertise and an exciting range of partners who work together in the spirit of co-creation to help you achieve your objectives.
Become a Hyperconnected Business
Hyperconnectivity is enabling people, information and things to come together in unique ways that are fundamentally changing business and society. Transforming your organisation to a truly hyperconnected business will allow you to see more, predict rather than react, act fast, unlock new ways to create value, and optimise everything. With our proven consultative approach embrace, the IoT, AI, network and digital technology solutions to drive small targeted initiatives or full scale digital transformation.
Fujitsu's intelligence-led security provides the people, processes and technologies you need to robustly manage your cyber security.
SOC in a Box offers a glimpse into the workings of our Security Operation Centre, where you can find out where your business is vulnerable with a Passive Threat Assessment.
Fujitsu's Identity & Access Management solutions ensures that the identities of all users in heterogeneous IT environments are controlled and secure. And we can help in selecting the best-suited Biometric Technology and Solutions using Fujitsu PalmSecure – Biometric Authentication, Fujitsu Biometrics-as-a-Service powered by ImageWare® Systems GoVerifyID® and the Fujitsu support for Fast Identity Online (FIDO).
Customers expect access to fast, digital services on their own terms: anytime, anywhere and with a seamless user experience. Cloud-first strategies are now common, as organizations try to satisfy this demand with new technologies such as mobile, advanced data analytics, AI and IoT. Addressing demands placed on IT infrastructure, such as blending and integrating a range of cloud and digital services, also provides a growing challenge. A well-integrated Hybrid IT environment is key to meeting these needs; enabling new business models and applications for the digital age.
Join us in the demonstration centre to experience:
Cloud Platforms: Drive digital transformation with your perfect balance of Cloud Platforms - including Fujitsu Cloud Service K5.
Hybrid IT Services: Enabling digital technology adoption and multi-cloud integration - featuring Hybrid IT Orchestration and Managed Services.
Hybrid IT Modernization: Seamlessly migrate from traditional data centre to agile Hybrid IT. Exploit cloud-native technologies for competitive advantage.
Digital Workplace Services
The workplace has evolved. And there's no turning back. Digital technology platforms are transforming the way that we work. The blurring of the consumer and enterprise worlds is enabling us to become more efficient, productive and collaborative. But while the digital age offers huge opportunities, it also brings new workplace challenges.
IT and business leaders must find new ways to meet the needs of their people in the workplace, so they're able to respond to agile competitors and meet the demands of customers. And all this must be done while reducing costs and meeting compliance requirements in increasingly complex IT environments. A new model for delivering workplace services is needed – one that enables organizations to unleash the potential of everyone in the enterprise.
Fujitsu Digital Workplace Services brings together our workplace and support services: Workplace Anywhere, Social Command Centre and Intelligent Engineering (Technical Support).
Infrastructure for the Digital World
The world is going digital and your technology plays a massive role in this crucial transformation. IT must become a centre of business advantage, providing the foundation on which organisations can build new ways of working in order to pursue continual success.
Fujitsu's range of innovative technologies is helping customers around the world to transform how they operate, compete, and empower their staff. From powerful and light ultra-mobile devices to innovative hyperconverged data centre appliances, Fujitsu's technology gives customers the ability to transform into the digital era with confidence.
Visit this zone to explore what these technologies can do for your business.
Fujitsu has established Digital Transformation Centers (DTCs) as purpose built spaces where we co-create with customers to address digital challenges. At London World Tour we bring a flavour of these DTCs to share with visitors. In this interactive space we will showcase our approach to co-creation and the unique tools we have brought from Japan that helps speed the co-creation process.
Fujitsu have been co-creating with Macmillan to develop a new virtual reality experience designed to support the patient.
This experience is the result of a co-creation process between Fujitsu and Macmillan, designed to address an important patient need: how best can we prepare head/neck cancer patients for radiotherapy treatment?
This experience has been designed so that patients can view it in the comfort of their home, using just a smartphone. As such, this year's Macmillan Zone has been designed in a 'living room' style. Also this year, Macmillan is conducting both a raffle and a cake sale.
So come on down to the Macmillan Zone: get comfy on the sofa, have a cake and try out this new virtual reality experience.
Fujitsu World Tour will take place at The Intercontinental, London - The O2 on 12th July and promises to be a stimulating day featuring inspiring speakers, thought-provoking sessions and high quality networking.
Register FREE today for Fujitsu World Tour 2018 »