Thank you for your interest in the workplace of the future. If you would like further information, take a look at the other resources on this page.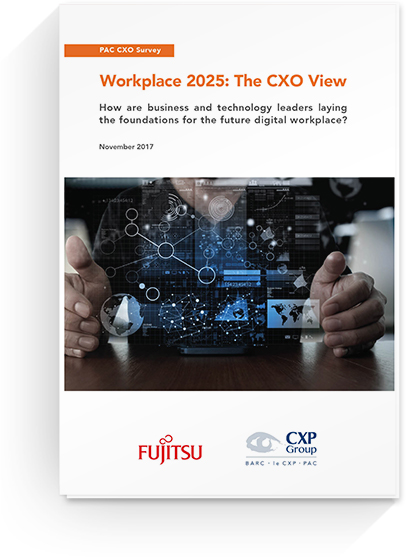 Discover how businesses are preparing for the 2025 workplace
We asked hundreds of EMEIA decision-makers how they were preparing for the workplace of the future. Learn what they told us.
Download PDF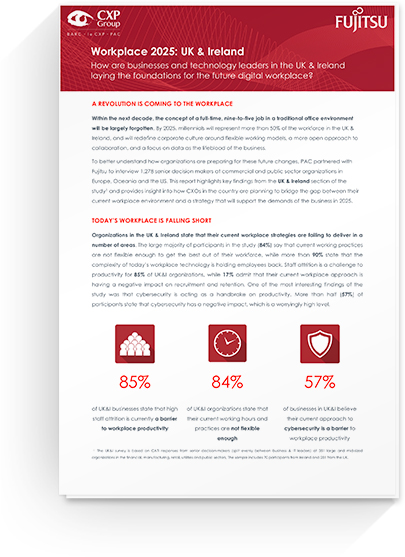 Shaping a future workplace for the UK and Ireland
The way we work is likely to change a lot over the next few years. Find out how businesses and technology leaders in the UK and Ireland are getting ready for the future digital workplace.
Download PDF
Bridging the gap in your workplace strategy
Today's workplaces are falling short of expectations.
Our survey of senior decision-makers in commercial and public organisations found that current workplace strategies are failing to deliver.
By 2025, the workplace will have transformed beyond recognition and organisations must address these shortcomings if they ever hope to match the pace of change.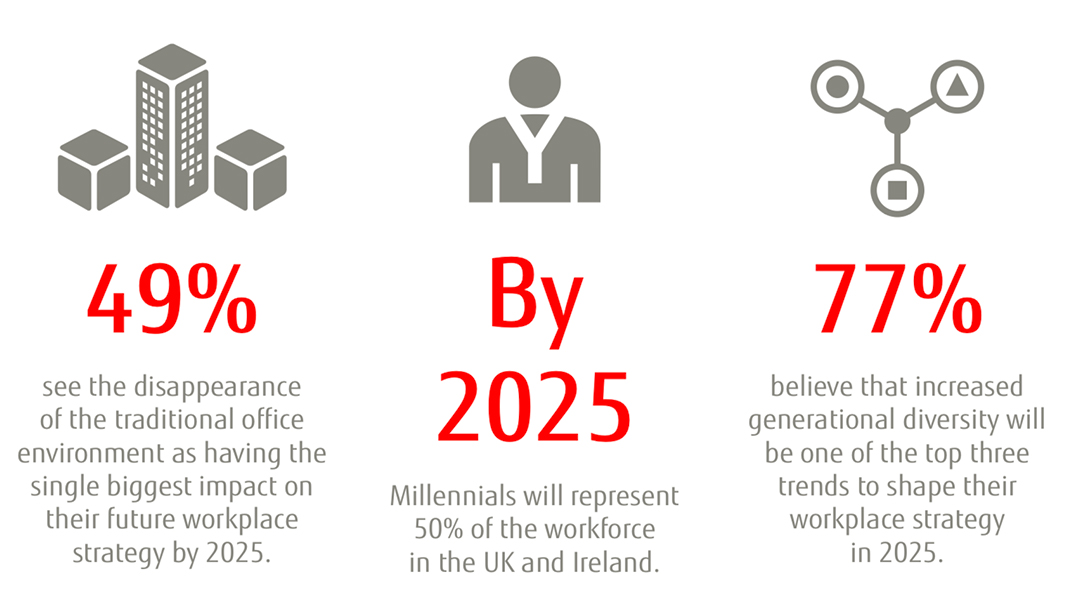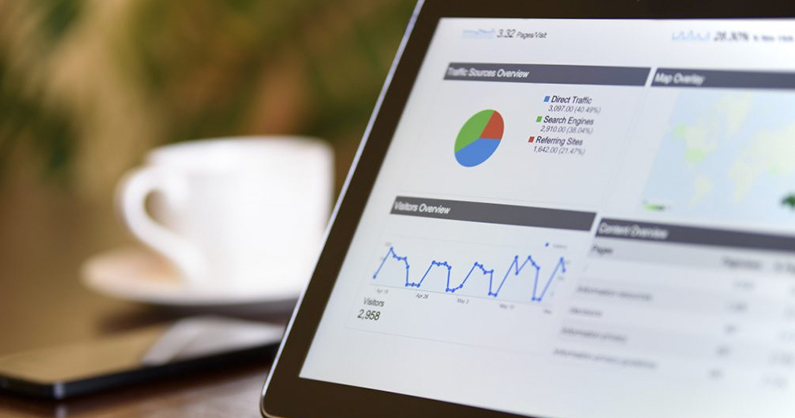 Will people still matter when the Fourth industrial revolution comes?
The fourth Industrial Revolution's coming. Will it change the real value of your job – and do away with the human touch? Read this article to learn what the future might look like.
Read article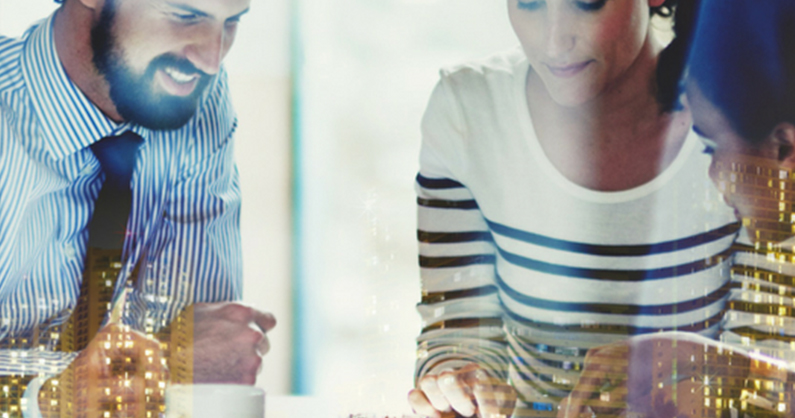 When the future comes, will you still recognise your company?
By 2025, many companies may not exist in their current form. Can you imagine what they might look like and why? Here are the experts' views on three key trends reshaping the workplace.
Read article