Fujitsu Executive Discussion Evening
A nation on pause? Fast forward from chaos to clarity.
58% of business leaders told us they are being held back by public nervousness around technology, with 44% fearing they will miss out on the benefits because they haven't planned radically enough for them.
---
There is tension in the air right now, as the UK finds itself a nation on pause. The political landscape, business, government and the way in which we live our lives are all being disrupted by seemingly unstoppable forces. And our world is being rocked by ever-changing business models, mushrooming data and the forces of globalisation. As well as significant challenges, this presents immense opportunities - if we can seize them.
58% of business leaders told us they are being held back by public nervousness around technology, with 44% fearing they will miss out on the benefits because they haven't planned radically enough for them.
And only 19% of the UK public said they felt prepared for the changes happening in the UK today, with particular concerns around the use and security of personal data and a growing sense that something needs to be done to control and regulate it.
Could this be the time for UK government and business to hit the fast forward button?
At the next Fujitsu Executive Discussion Evening we will examine the tools, approaches, skills and structures business leaders will need to create clarity from chaos.
Our Speakers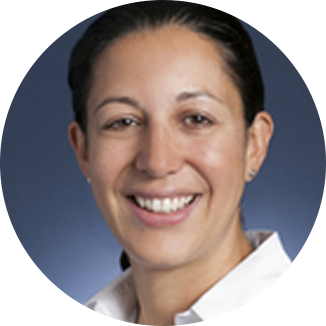 Priya Guha
Venture Partner at Merian Ventures
Former diplomat Priya Guha is a Venture Partner at Merian Ventures, a California-based venture capital firm. Priya brings her experience as a British Consul General in San Francisco to help us explore the challenges facing business leaders today due to an increasingly chaotic world.
Priya is passionate about innovation and examines how technological advances are changing the nature of bureaucratic and governmental structures. As well as looking at how the most advanced companies in the world operate, and influence, she also examines the intersection of technology and politics - from the nature of regulation to the political use of social media.
Priya also discusses the Western-centricity of the digital transformation, the complexity of regulating data in a global context and how leadership traits have changed - something that is particularly noticeable in Silicon Valley.
Priya believes that modern innovation comes from creativity and diversity, and understanding this shift in culture is a key ingredient to good leadership.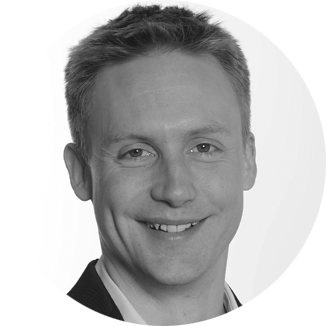 Joe Twyman
Co-Founder and Director of Deltapoll
Joe Twyman was the Head of Political and Social Research (Europe, Middle East and Africa) at the polling company YouGov before starting his own polling organisation, Deltapoll.
As well as the politics of the UK, Europe, Middle East and Africa, Joe also looks at the business world and how companies and their competitors are performing. He also looks more widely at how data is used, evaluated, applied and interpreted.
A regular on TV and in print, Joe frequently comments on polling, public opinion and politics on the BBC, Sky, CNN, Reuters and ITV. He covered polling data for Sky News on their 2015 Election Night and the EU Referendum coverage, and was described The Times as 'the housewives' favourite pollster'. He is an affiliated lecturer at the University of Cambridge, a visiting professor at the University of Sheffield, a visiting Research Fellow at the University of Manchester and a lecturer in research methods at the University of Essex Summer School in Social Science Data Analysis and Collection. He has co-written studies into online research, election polling, and political marketing.
Don't miss this opportunity to explore the challenges we face in bringing clarity from chaos. We will be joined by industry thought leaders with experience of digital transformation, both nationally and internationally, to understand how the UK performs in a global context. On the night, you can look forward to discussion around:
The chaos we are seeing in the world and consider how we can create clarity by first understanding the challenge.
The tension between the desire to transform and public nervousness around emerging technology.
The UK's position in a global economy and the changes needed to accelerate progress.
The implications of public concerns around data security and privacy on digital transformation.
The changes we are seeing in traditional power structures and the subsequent impact on society.
The potential for the UK to succeed on a global stage, and the skills, leadership and character needed to thrive in a digital world.
About Fujitsu Executive Discussion Evenings
Held twice a year, Fujitsu Executive Discussion Evenings bring together an influential community of senior decision-makers from across the UK's public and private sectors to discuss key boardroom-level issues.
Executive Discussion Evenings are free of charge to invited Fujitsu contacts and offer this community the opportunity to hear valuable insight from a range of business leaders, opinion-formers and subject-matter experts alongside networking with a senior peer group.
#FujitsuEDE @FujitsuUKEvents