Fujitsu Virtual Desktop-as-a-Service
The desktop managed service that you don't need to manage
Fujitsu Virtual Desktop-as-a-Service (vDaaS) is a simple, private cloud desktop service tailor-made for service providers.

Fujitsu vDaaS enables you to deliver amazing employee experiences for your customers on a proven platform whilst boosting your
annuity revenue, without up-front risk or investment.
"Partners can buy seats on the existing platform and sell on an as-a-service basis to their customers without the up-front risk of creating a service and managing it themselves – which is going down really well." Leigh Schvartz, Head of Cloud and Managed Service Provider Offerings
Hear directly from our service provider team on the exciting opportunity vDaaS represents for our partners, broadcast live from Cloud Expo 2019.
Get ready for the growth
The Desktop-as-a-Service (DaaS) market is set for substantial growth. Our research suggests that end customers will look to nearly double their use of DaaS from UK service providers (18% to 35%) over the next five years, with the Windows 7 End of Support deadline in Jan 2020 a big catalyst for change.
The Fujitsu vDaaS model is priced on a transparent all-inclusive per user, per month basis where:
Fujitsu take care of the underlying infrastructure, VMware platform licensing, hosting, management and 24/7 support.
You look after your individual customer tenants via the easy to use portal – plus desktop licensing and anything else you want to add-on (eg. Office 365)
Fujitsu being recognised as a Leader in the Gartner Magic Quadrant, Europe, 2019 for Managed Workplace Services gives partners & customers peace of mind in our ability to execute
Why vDaaS from Fujitsu?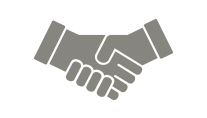 No CapEx – no risk
100% OpEx, so no up-front cost or risk for you or your customers.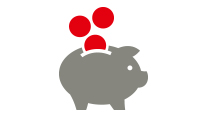 Transparent pricing model
Start from as little as 20 seats and grow, with the ability to flex up & down for short term requirements – all priced per user, per month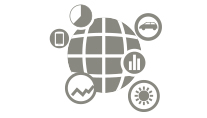 Compatible with other workplace services
Deliver vDaaS with Office 365, and if your customers require other resources next to the desktops, we can deliver utility VMs in-rack or other services next-to-rack to deliver a full workplace service.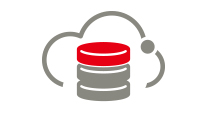 Secure UK hosting
Highly available, secure, and hosted from the UK, with recovery to other vDaaS regions and direct connections into other public cloud services.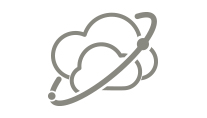 Hybrid model
Consume vDaaS from our public cloud, your own private instance, or on your customers' site – depending on the requirement