Fujitsu. An honest approach to Managed Print Services.
How we do it
Ready to get Managed Print Services (MPS) up and running in your business?
With our five-step process, we turn what could be a messy, complicated project into something that's simple and straightforward. So, you can overcome your current operational and commercial challenges sooner. And get the right capability, in the right areas, fast.
Here's how we do it without confusion. It all comes down to five simple steps.


Assess
We begin by taking a detailed look at how image and print is currently managed and produced, and impacts your organisation. From there, we work with you to design an MPS plan that streamlines the way you work, and leaves you free to concentrate on your core business.

Design
Based on what we learn during the assessment, we come up with the right MPS solution to meet your specific business requirements. Of course, we make sure that the only impact on your business – and your people – is a positive one.

Transform
At this stage, we combine our know how of MPS with our experience integrating different IT systems. Of course, we put your new MPS solution in place. At the same time, though, we help you change user behaviour so you can get the best results from it. What's more, we keep working closely with you following implementation, to keep everything running smoothly. It's how we keep your MPS solution changing with your business, so you're ready for anything.

Manage and support
Once you're all set up, we will take responsibility for managing your image and print fleet against agreed KPIs and SLAs. However your business grows or changes in the future. Put simply – you will no longer need to manage your printers, record or report meter readings, nor waste time ordering consumables. Our MPS is designed to be flexible, scalable and resilient – so it can change with you.

Improve
In addition to providing you with ongoing support, we will also work with you to continually improve your MPS. During this phase, we'll make sure that the solution you signed up for is giving you exactly what you need, and delivering against the evolving needs of your business.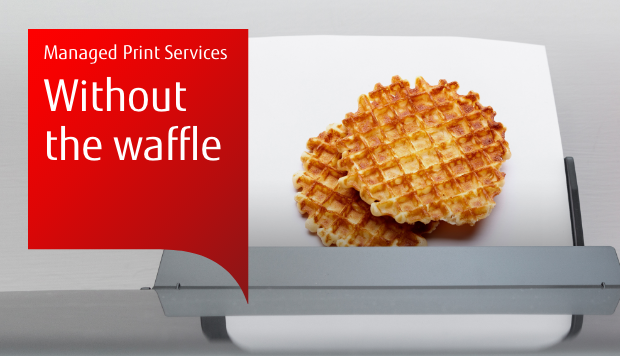 E-book: your honest guide to MPS
What is MPS? How can it benefit you, and what can Fujitsu offer? Get the answers to all these questions – and more – in this e-book.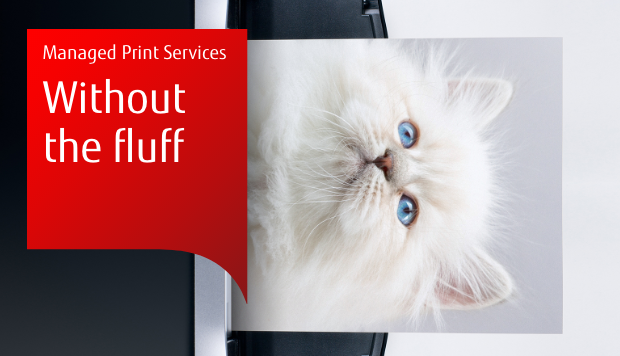 Infographic: MPS without the fluff
Before you can benefit from MPS, you need to get the full picture. Explore the landscape, key drivers and common challenges in this infographic.