Fujitsu Electronics Europe GmbH has developed and implemented a certified Integrated Management System (IMS). The IMS provides the basis for our sustainable business practices and ensures satisfied customers, satisfied business partners and satisfied employees.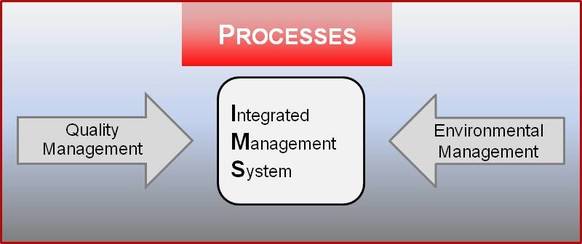 Our IMS meets the requirements of the international standards ISO 9001 (101 KB).
The structure of the IMS is described in the FEEU Quality handbook (1.77 MB ). Our organization complies with this handbook.
In addition, Fujitsu Electronics Europe GmbH focuses on the compliance with all applicable legal requirements and the achievements of internal principles and objectives.
Quality Management
Quality at Fujitsu Electronics Europe from the earliest days has gone beyond product specifications to encompass organization-wide policies and objectives. Our core processes and procedures are clearly defined, from design-in to logistics, through to business planning and back-up capacity options with customer expectations and continuous improvement.
Our formal Quality Management System was established in 1994 with the aim of continuously monitoring, improving and auditing quality to maintain the high standards customers expect. Since 1994 our Quality Management System has been certified according to ISO 9001.
The quality program as part of our Integrated Management System is on-going and continues to strive for higher of customer satisfaction every day.
Our Quality Management Policy
The main targets of our Quality Management System from the FEEU Quality Policy (1.77 MB ) are defined as follows:
Products offered shall be available at best quality with competitive market prices while realizing reasonable margins. In this way, a sustainable long-term economic supply and healthy business relationship to customers and suppliers can be assured and maintained.
We aim to motivate our employees to always strive for higher quality and customer satisfaction every day and to integrate this attitude into their day-to-day work, thus to personally identify with the aims of the Quality Management System.
Environmental Management
Implementation and Operational Status
At Fujitsu Electronics Europe environmental sustainability is a long-term commitment dating back to 1993 when the first environmental program was created.
Our Environmental Philosophy
Fujitsu Electronics Europe recognizes that environmental protection is a business issue of vital importance. The principles for ecological action are specified in our environmental policy being part of the Quality handbook, It is further based on Fujitsu Group's corporate Environmental Policy and Environmental Activities.
Our Environmental Activities
In Europe, Fujitsu Electronics Europe makes substantial contributions through specific projects. Accordingly we practice the collection and re-use of packaging material and empty trays, using multi-use containers make outer boxes and filling materials obsolete and is helping to reduce negative environmental impacts.
Throughout the world, Fujitsu takes its Corporate Social Responsibilities (CSR) seriously. In Europe, we have taken an active role in forging links with local communities in order that this CSR program is implemented at a local level.
Global Compliance with Legal Directives
Through our environmental efforts, we are working with our customers and suppliers to deliver environmentally sensitive products. Those products meet the requirements of legislation enacted by the European Union, selected legislation in other countries and the expectations of our customers.
Contact Us
Find out how Fujitsu Electronics Europe can help you