Wire to Board Connectors
Wire-to-board connectors are components used to connect printed circuit boards with conducting wires in a variety of configurations, enabling connectivity between circuits.
Wire-to-board connectors are mainly specified by pitch size, mounting type and number of pins. They have single or double row pin configurations, and straight or right angle design in order to match the various PCB orientations.
Available features include high temperature insulation material (UL94V-0), a wide operating temperature range (from -40°C to +105°C, or -45°C to +85°C), surface mount or THT, gold or tin plating, locating pegs for easy positioning, mounting ears, lock systems, ultra-small to large pitch, various colors, and a broad range of pin counts.
Available products include:
0.80mm Wafer Single Row Straight SMD Type
1.0mm Wafer Double Rows R/A SMD Type with Peg
1.0mm Wafer Double Rows R/A SMD Type with Peg
1.00mm Housing Single Row With Lock Type
1.25mm Housing Single Row Connector
1.50 mm Housing Single Row Connector
1.50 mm Wafer Single Row R/A Type
1.50 mm Wafer Single Row Straight Type
1.50 mm Wafer Single Row R/A Dip Type
2.0mm Housing Single Row Straight Board In Type
2.0mm Housing Double Rows Connector
2.00mm Wafer Single Row Straight Dip Type
2.0mm Wire To Board Wafer R/A SMD Type
2.50mm Housing Single Row R/A Board In Type
2.50mm Wire to Board Wafer Straight Type
2.50mm Housing Single Row Connector
2.54mm Wafer Single Row R/A SMD Type
2.54mm Wafer Double Rows Straight SMD Type With Key
2.54mm Pocket Header Single Row Straight Dip Type
3.0mm Plug Housing Single Row with Mounting Ear
3.00mm Wafer Single Row R/A SMD Type
3.96mm Housing Single Row Connector Board In Type
3.96mm Wafer Reserve R/A Type
4.20mm Plug Housing Single Row with Mounting Ear
4.20mm Socket Housing Double Rows Connector
4.20mm Wafer Double Rows Straight Dip Type with Peg
4.20mm Wafer with Blind Mate Double Rows R/A Dip Type
5.08mm Socket Housing Single Row IDC Type Connector
5.08mm Wafer Single Row Straight Dip Type W/O Lock
5.08mm Power Plug Housing Single Row Straight Type
5.0/7.5mm Housing Single Row Connector
8.0/10.0mm Housing Single Row Connector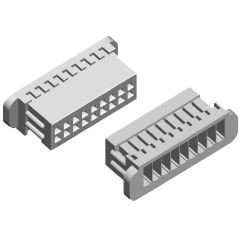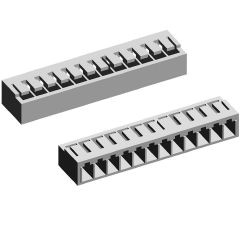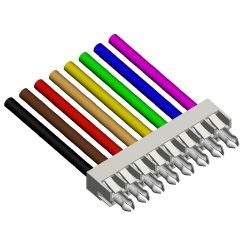 Contact Us
Find out how Fujitsu Electronics Europe can help you