Connectors & Cables

Fujitsu Electronics Europe teamed up with Neltron Industrial in order to provide a comprehensive portfolio of connectors combining attractive pricing, high quality and reliable performance. The wide product offering includes Board to Board connectors, Wire to Board connectors, USB / Mini USB connectors, IEEE 1394, D-Sub connectors, Mini DIN connectors, FPC connectors, various types of sockets and various types of cable assemblies. Neltron is specialized in low cost headers, CB/DIP/SIL/PGA/PLCC sockets, D-Sub and IDC connectors, HDMI, DVI, and modular plugs. They also manufacture custom wire harnesses as well cable assemblies.
Company Overview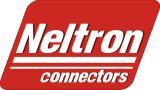 Neltron Industrial Co., founded in 1988, is a dedicated specialist in the field of electronic connectors, cables and tailored solutions. The manufacturing facilities in China and Taiwan and their staff are committed to achieving the best performance/cost ratio, consistently improving the equipment, production and environment, engineering daily new concepts for stamping, molding, and assembly.
Quality Monitoring and Optimisation
Neltron's quality control system is strictly aligned with international standards and meets the highest demands of the automotive, medical, industrial and communication sectors.
30 Years-long zero-defects philosophy
Incoming goods and end-of-life inspection
Production line monitoring by CCD
Neltron is Automotive IATF 16949, ISO 9001, ISO14001, UL and CSA certified.


Contact Us
Find out how Fujitsu Electronics Europe can help you