Applications
Capture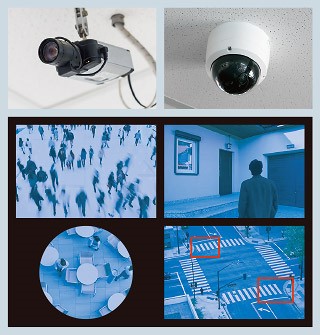 Security Camera Solution
Socionext provides solutions consisting of a compact lightweight and low power consumption ASSP equipped with all functions required for cameras, together with technologies employed in monitoring fields, such as scene recognition, haze removal, tampering detection, camera-shake detection, motion detection, intrusion detection, line cross detection, and movie HDR, in a single package.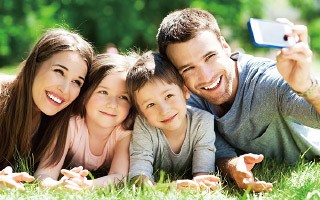 Mobile/DSC/DSLR Camera Solution
This solution expands the potential of camera systems installed on mobile devices, subject to many restrictions in terms of optical performance, to the maximum extent to capture high quality images. This solution delivers image processing technologies, the high-speed, highly-accurate Hybrid AF auto focus system, a dual camera solution supporting two sensors, and other advanced technologies. As one of our key advantages, we also offer a wide line-up, from low-cost to high-end, with diversified products.
Processing
Socionext offers a very wide application range. Starting with very small USB-sticks for video encoding up to professional or semi-professional equipment for video distribution, transcoding and transrating
Display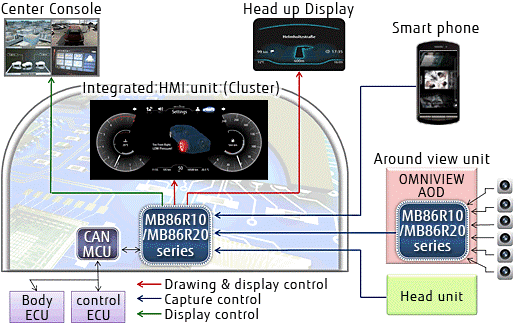 Classical dashboards and the center console are about to be replaced by displays. In addition a head up display is being added to the car information display system. In order to manage the increasing number of the Socionext GDC-product lines over various options to drive these displays and meet the required safety and comfort standards. The picture shows a possible application for these components utilizing APIX2® for interconnect.
Even though these products have been designed according to automotive requirements, their benefit is not restricted to these applications. Basically every application, be it in industrial, surveillance, medical or home automation having the requirement to bridge some distance between the central processor and the display or camera is a potential use case. Beside distance the reduced number of cables required for the integrated APIX® high-speed pixel link can safe cost and space.
Contact Us
Find out how Fujitsu Electronics Europe can help you