ClickBeetle™ Reference Platform: BlueBeetle V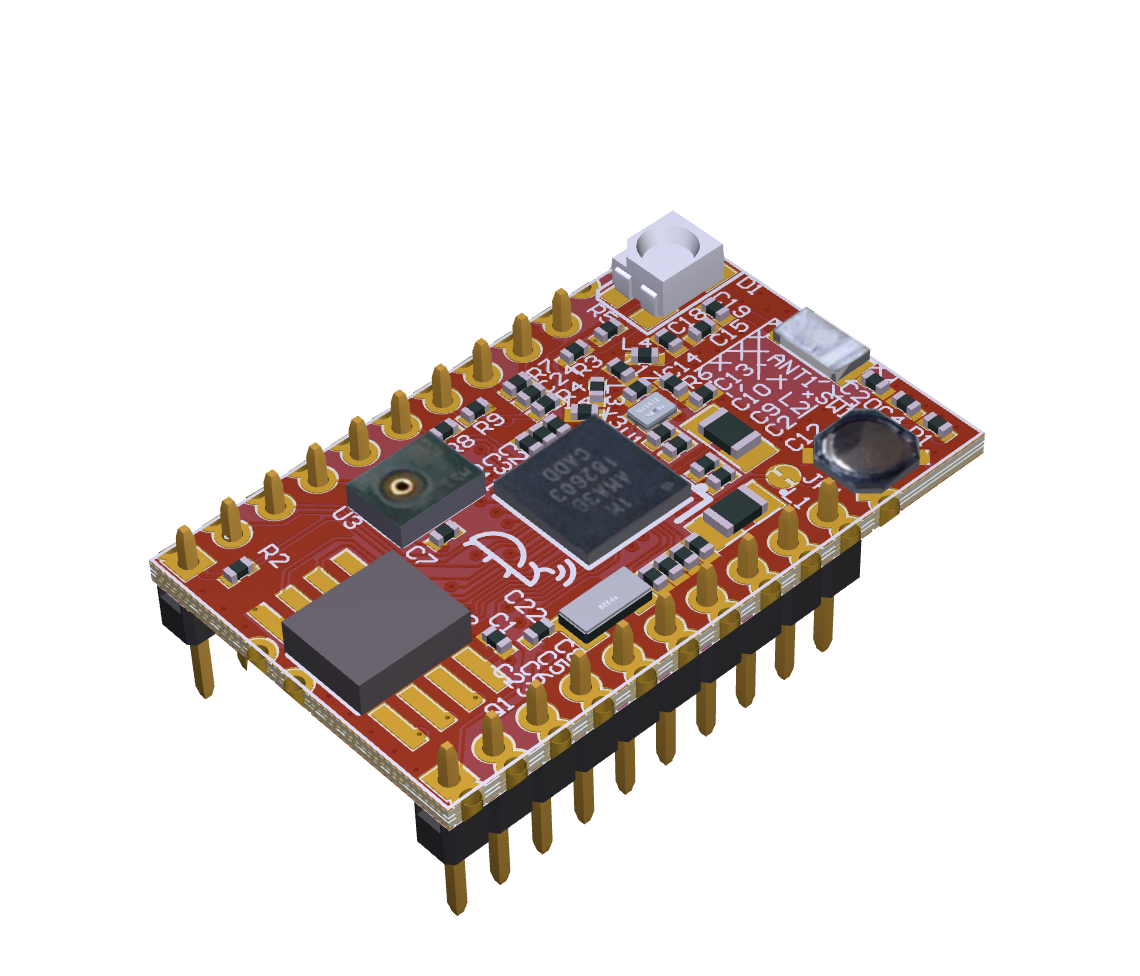 BlueBeetle V is part of the ClickBeetle™ Reference Platform and adds a brain with communication and BLE to the application. The board contains the new Ambiq Micro Apollo3Blue MCU with ultra-low-power MCU including embedded BLE.
BlueBeetle V is currently in prototype status. Full release is planned for Q4/19.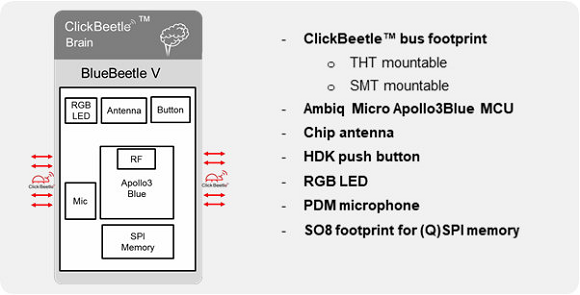 Download documents
Schematic available Q4/19
User Manual available Q4/19
Download Software
Please note: The ClickBeetle™-Reference Platform and all related boards are evaluation kits intended for the testing of components and development of products featuring the same. These custom-build evaluation kits are designed for professionals to be used solely at research and development facilities for such purposes and are only available on a business-to-business basis.
Size and Pin-Description
Contact Us
Find out how Fujitsu Electronics Europe can help you