ClickBeetle™-Reference Platform: BlankBeetle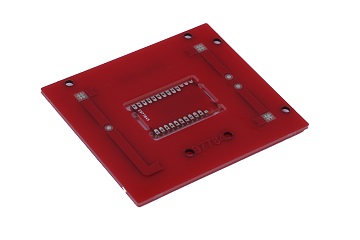 BlankBeetle is a blank ClickBeetle™ board, providing the substrate to integrate your own discrete devices or connectors to your application.
BlankBeetle is available in our webshop.
Please note: The ClickBeetle™-Reference Platform and all related boards are evaluation kits intended for the testing of components and development of products featuring the same. These custom-build evaluation kits are designed for professionals to be used solely at research and development facilities for such purposes and are only available on a business-to-business basis.
Size and Pin-Description
Contact Us
Find out how Fujitsu Electronics Europe can help you