Fujitsu Technology Solutions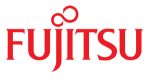 Technology Solutions
Company overview
Company name: Fujitsu Technology Solutions GmbH
Headquarter: Munich, Germany
Products: Electronic Manufacturing Services, Procurement, Product Compliance & Certification, Extensive Product Testing, Quality Management
Company home page: http://www.fujitsu.com/fts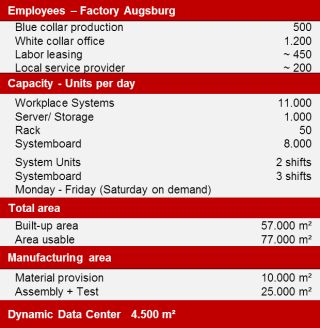 Services
As a leading German-Japanese electronics manufacturer and service provider, Fujitsu Technology Solutions offers customer-specific solutions:
Design and development services
Purchasing
Electronic manufacturing
System assemblies
Product approvals
Software load and integration services
Logistics and complementary services
Reliable Service Partner
The Fujitsu-Factory in Augsburg as a reliable partner for development, production, logistics, and services:
Fujitsu is the only IT manufacturer in the world with comprehensive development, production and licensing services in Germany.
Augsburg plays a central role as a competence centre for research and development as well as production of mainboards, servers and workplace systems.
Through continuous innovations, performance-enhancing synergies and permanent benchmarking, FTS achieve particularly efficient and competitive processes.
Fujitsu Germany holds approximately 1,000 applications and granted patents.
More than 500 customers already use selected services of the Augsburg factory for their own products.
Quality
Fujitsu stands for quality and reliability:
Fujitsu Augsburg process quality is ISO-certified for all performance elements.
The abilities at the Augsburg site have been distinguished several times, as for example the Bavarian Quality Award by the "Bavarian Ministry of Economic Affairs and the Media, Energy and Technology".
The company and process quality also ensures that our own products satisfy the most stringent quality requirements and can always be found among the test engineers.
Reliability is part of Fujitsu DNA and has been firmly anchored in corporate culture since its founding in Japan in 1935.
Environment & Fairness
Environmental compatibility and fair working conditions of course matter to us:
Environmental protection in all phases of the product life cycle
Sustainability is a priority: from material procurement to recycling
Fair working conditions coupled with maximum efficiency and flexibility
Documents
Further information can be found in the attached documents:
Please also visit our Virtual Factory Tour! - http://ts.fujitsu.com/rl/products/video/factory-tour