Fujitsu Components launches USB dongle series with built-in Massive Mesh network connectivity
Fujitsu Components, launches a series of USB dongles as an extension to its existing line of IoT solutions.
Fujitsu Components Europe
Hoofddorp, September 21, 2021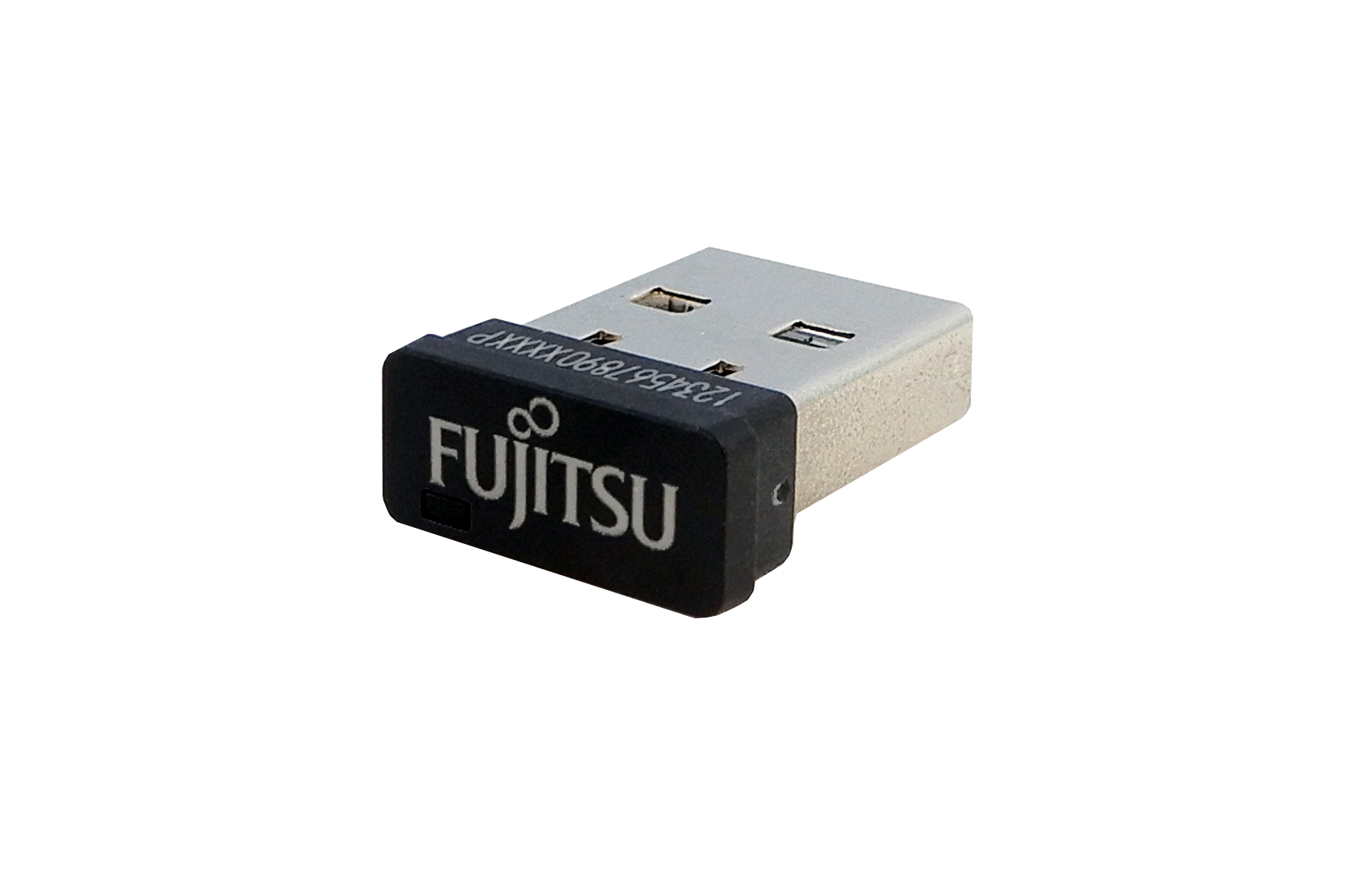 Fujitsu Components, launches a series of USB dongles as an extension to its existing line of IoT solutions.
Featuring built-in Massive network connectivity, the FWM8BLZ09x USB dongles offer a simple and cost-effective way to bring Wirepas Massive Mesh Anchor or Tag functions to any equipment with a USB slot. They can also offer Massive Mesh Sink functionality to any existing gateway capable of supporting Wirepas gateway software.
Grow your network
Fujitsu offers anchors, tags and the USB dongle which together can grow a massive network. The massive mesh network grows with each device and is unlimited scalable.
Through its self-healing capabilities it is simple to add or remove devices without reconfiguring the network.

The USB dongle offers the possibility to use devices which feature a USB port to obtain a role in the network as anchor, tag or sink. Allowing positioning and sensor data such as humidity, temperature, lighting to run through the dongle.
Manage Assets
Insert the USB dongle into a portable device such as a laptop, beamer, etc. and enable track and tracing of these devices.

Locate the devices, manage inventory levels, add maintenance information or set boundaries per room or location which the device should not leave.

Fujitsu's new series of dongles includes the Anchor (FWM8BLZ09P), Tag (FWM8BLZ09T) and Sink (FWM8BLZ09S) models, all based on the Nordic nRF52833.

Features
Each dongle boasts an embedded antenna and is powered by a standard, Type A USB interface, with only the Sink node model using any data communication for a Wirepas gateway application.
Fujitsu's USB dongles are super compact in both size and weight, measuring just 17.5 x 14.2 x 6.6mm and weighing 2g. Each model also boasts an LED power indicator light and can operate at extreme temperatures of between -30 and +60 degrees Celsius with a transmitting power of +8dBm max.
Additionally, the dongles are capable of adding anchor functionality to an existing Wi-Fi access point for asset tracking via an extra USB port, without the requirement of gateway software.
Applications
Target applications for the new Anchor and Tag nodes include indoor location and tracking of people and assets on a massive scale. For the Sink node model, existing mesh sensor networks can be extended to support gateways for industrial IoT monitoring solutions within smart offices, factories, warehouses, hospitals, schools, and more.
Specifications
Type

USB Dongle (Anchor)

USB Dongle (Tag)

USB Dongle (Sink)

Part number

FWM8BLZ09P

FWM8BLZ09T

FWM8BLZ09S

Mesh technology

Wirepas Massive

Transmit power

+8dBm max.

Host interface

USB type -A (power supply only)

USB type-A, v2.0

Antenna

Embedded

IC

Nordic Semiconductor nRF52833-CJAA

Carrier frequency

2,400MHz to 2,483.5MHz

Modulation

GFSK

Symbol rate

1 Mbps

Modulation index

0.5

Number of channels

40 channels

Channel spacing

2 MHz

Operating temp./ humidity

-30°C to +60°C / +20 to +80% RH (no frost)

Dimensions / weight

17.5 x 14.2 x 6.6 mm / approx. 2g

Certifications (planned)

Radio Act Japan, FCC, ISED, CE, RCM, RSM
The Fujitsu USB dongles and other IoT Solutions are available from today onwards.
Contact our team for more information: IoT@fceu.fujitsu.com or visit our website: www.fujitsu.com/IoT
Fujitsu Components Company Information
Fujitsu is the leading Japanese information and communication technology (ICT) company offering a full range of technology products, solutions and services.Fujitsu Components Europe B.V. is responsible for managing the sales, marketing and distribution of its IoT Solutions, Wireless Modules, Relays, Touch panels, Printers, in Europe, Middle East and Africa. The company is headquartered in Hoofddorp, The Netherlands and has representatives all over Europe. For product information, contact Fujitsu via telephone at +31 (0)23 556 0910 or by email info@fceu.fujitsu.com. For more information, please visit our website www.fujitsu.com/components
PR Contact
Essiena Uyttenbroek
Diamantlaan 25
2132 WV
Hoofddorp
The Netherlands

Phone:
+31 (0)23 556 0936
E-mail:
essiena.uyttenbroek@fceu.fujitsu.com
Company:
Fujitsu Components Europe B.V.
Manager, Marketing and Communication
---
All trademarks or registered trademarks are the property of their respective owners.
The Bluetooth® word mark and logos are registered trademarks owned by Bluetooth SIG, Inc. and any use of such marks by Fujitsu Component Limited is under license.

All information including price, specifications, services in this release are current information as of the announcement date. Please be noted that information in this announcement is subject to change without notice.


Date: September 21, 2021
City: Hoofddorp