Fujitsu Components Europe announces a change in Management
FCEU change in management
Fujitsu Components Europe
Hoofddorp, February 08, 2021
Fujitsu Components Europe announces the following changes in its management structure. 
After almost 24 years of dedicated service, Hans Grobben will step down as Managing Director and member of the Board and begin his retirement from 1st May. Mark Jones will assume the role as Managing Director of Fujitsu Components Europe which he will combine with his current position as Global Marketing Director.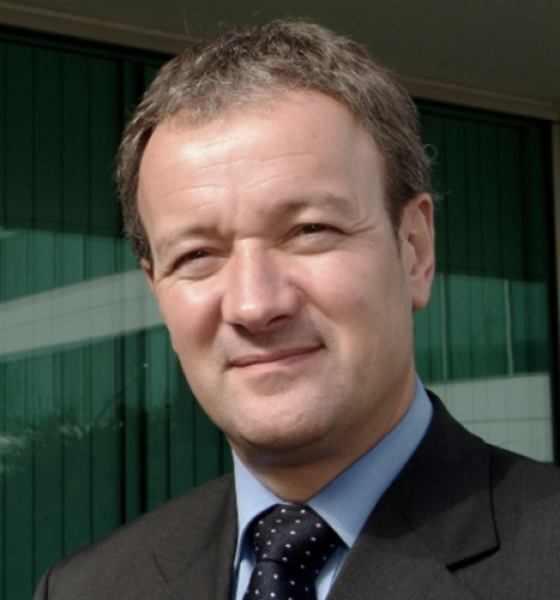 In his role of Managing Director, Hans Grobben oversaw considerable changes, in both the market and the company and has been a significant help restructuring Fujitsu to ensure maintaining a solid platform for its future growth. We are extremely grateful for Hans' contribution over the years and wish him health and happiness during his well-earned retirement.
Hans' responsibilities will be taken over by Mark Jones, who will combine his function as Global Marketing Director at the headquarters in Japan with the management of FCEU.
Mark has over 20 years of experience in component sales, marketing and manufacturing, both in Europe and globally and will lead the Fujitsu team forward.
Under Mark's leadership, Fujitsu will continue to provide our customers with the latest technologies and our trusted technical support and service.
For further information, please contact our marcom department, marcom@fceu.fujitsu.com 
Fujitsu Components Company Information
Fujitsu Components is a leading manufacturer of relays and offers a full range of relay products. Through its heritage of over 100 years of experience Fujitsu is able to offer high quality relay products and service alike. Fujitsu Components Europe B.V., headquartered in Hoofddorp, The Netherlands is responsible for managing the sales, marketing and distribution in Europe, Middle East and Africa. 
Shaping tomorrow with you

www.fujitsu.com/components -Twitter -LinkedIn
Essiena Uyttenbroek
Diamantlaan 25
2132 WV
Hoofddorp
The Netherlands

Phone: +31 (0)23 556 0936
E-mail: essiena.uyttenbroek@fceu.fujitsu.com
Company: Fujitsu Components Europe B.V.
Manager, Marketing and Communication
---
All trademarks or registered trademarks are the property of their respective owners.
The Bluetooth® word mark and logos are registered trademarks owned by Bluetooth SIG, Inc. and any use of such marks by Fujitsu Component Limited is under license.

All information including price, specifications, services in this release are current information as of the announcement date. Please be noted that information in this announcement is subject to change without notice.


Date: February 08, 2021
City: Hoofddorp