Do the right thing
At Fujitsu, we shape next generation solutions that support today's businesses and have a positive impact on society. We believe that technology should influence the way the world travels, the way the world is powered and the way we can enhance learning. If you want to work with a business who believes that doing the right thing is part of everything, come and be inspired at Fujitsu.
People join Fujitsu because they share our passion about Human Centric Innovation and Digital Co-creation. In order to thrive in a new digital society, it is crucial to co-create and innovate with our customers and partners across industries. At Fujitsu, we want to harness the talent of all our employees to be able to make a difference and create an exciting future for all.
Responsible Business has been a substantial part of the Fujitsu Way since its inception, and therefore in our company DNA. It is genuine and longstanding, and our practice has been recognised and applauded externally in many benchmarks and indices.
Responsible practices are driven across the entire company, from protecting intellectual property rights and enforcing our human rights policy to encouraging all employees to get involved with community action projects.

Our Responsible Business Pillars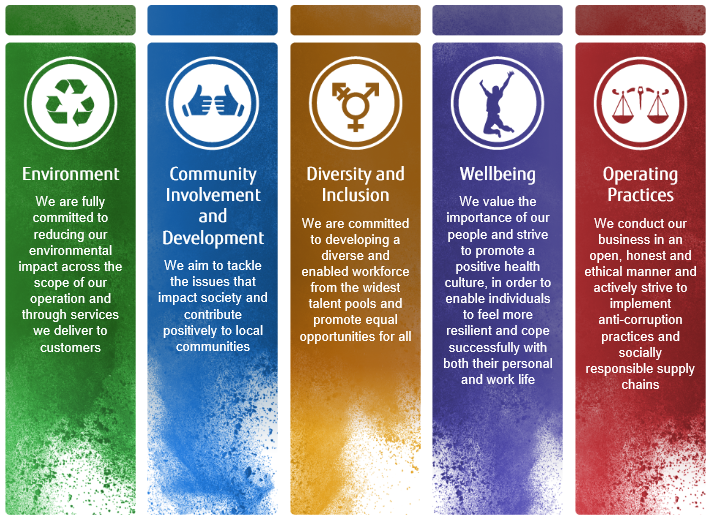 Employee Inclusion Networks
Fujitsu has a family of five active Employee Inclusion Networks which influence and support our efforts to become a more diverse and inclusive organisation. We have Women's Business Network, Cultural Diversity Network, SEED Disability Network, Pride LGBT+ Network and the Next Generation Network. They are inclusive groups that are open to all employees.
Be Completely You
We are committed to ensuring we have an inclusive and diverse workplace. Our #BeCompletelyYou campaign is about creating a culture where all of our colleagues can be just that. We know having an inclusive workforce is the foundation for high performing teams. Creating this environment - where you can be the best version of you - is one in which innovation will thrive. This focus will also enable us to reflect the diversity our customers and the communities we work in.
Our Charity Partner
In October 2018 Fujitsu UK colleagues voted for Autistica to be their Charity Partner from January 2019 for two years. It is a cause close to many employees' hearts whether they are autistic themselves or have connections through family and friends. This partnership is spreading understanding and awareness throughout the company, and has kick started life changing research, campaigning and innovation that will benefit thousands of families across the UK.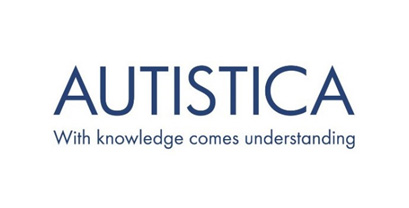 24/7 Employee Assistance Programme
Fujitsu are committed to supporting our employee's physical, mental and financial health. We do this in a number of ways including providing a 24/7 Employee Assistance Programme, and we have a number of trained Mental Health First Aiders to support colleagues should they experience difficulties with their mental health at work.
Climate and Energy Vision
The Fujitsu Group has established the "FUJITSU Climate and Energy Vision," a medium- to long-term environmental vision with the goal of bringing the Fujitsu Group's CO2 emissions to zero by 2050, as well as contributing to the achievement of a decarbonized society and the adaptation to climate change, through provision of technologies and services supporting digital transformation.
We have a significant focus in the region on the organisation's Plastics Reduction Plan within both Fujitsu's business operations and the wider supply chain. See our Global Sustainability Data book for more information.