<!-Subtext (optional)->
Hybrid IT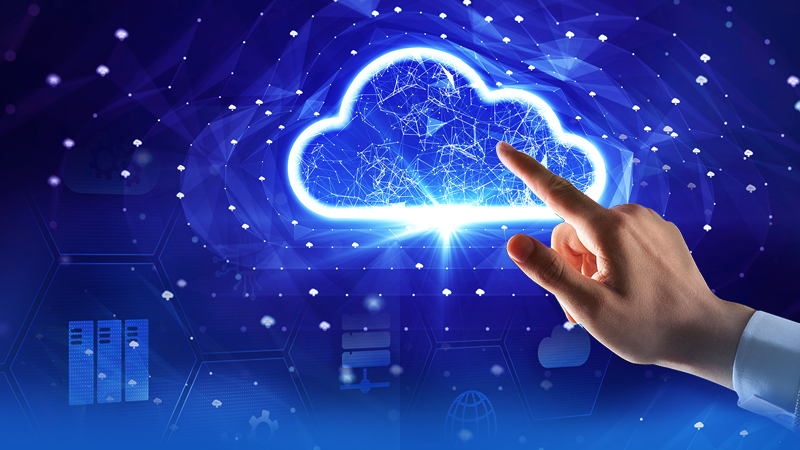 Hybrid IT
In Modern work hybrid IT environment that can accelerate the digital transformation (DX) of customers , Fujitsu Hybrid IT Service equipped with the latest technologies and delivery models, offering comprehensive support for the customer's Hybrid IT environment including their mission-critical systems.
Fujitsu can accelerate the digital transformation (DX) of customers while contributing to a prosperous and sustainable society in the new normal era.

Co-creating Your Multi-Cloud with you and our partners: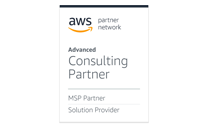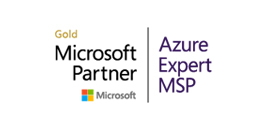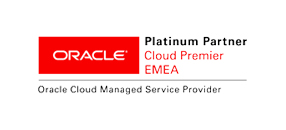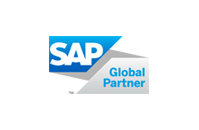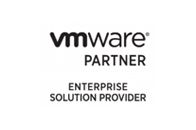 Our vision for transforming with Multi-Cloud
To be at the forefront of digital disruption, enhance services and accelerate business success, we believe every organization needs to
reshape their future based on three core aspirations:
That's why we're helping global ecosystems of people, technology and things to become seamlessly connected.
We're enabling customer experiences to become highly intelligent.
And we're accelerating business models, applications and services towards their completely transformed future.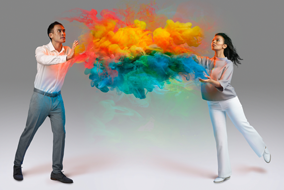 Connected
Connect people for productivity & empowerment
Connect leading technologies to reduce complexity and innovation
Connect people and technology together to develop and scale at pace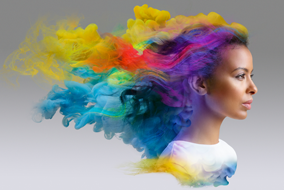 Intelligent
Intelligent data collection, closer to your customers
Intelligent insights driven from data
Intelligent experiences and rapid responses, powered by automation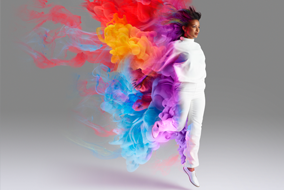 Transformed
Transform your business applications to be fit for the digital age
Transform your business processes for greater agility, speed and efficiency
Transform your business models and culture to drive organizational change and innovation
A leader in Multi-Cloud and Hybrid IT
Our "right cloud for right workload" approach means you can get the innovation, speed and agility of hyper scale clouds, whilst blending with private and existing platforms for enhanced performance, security and regulatory compliance.
It's a consultative approach that works for hundreds of customers – and has led to Fujitsu's position as a Leader in the Gartner Magic Quadrant for Data Center Outsourcing & Hybrid Infrastructure Managed Services, Europe.
Discover more insights, guidance and successes from Multi-Cloud leader, below…
Multi-Cloud Industry Insights
Lead in a digital world with Cloud Powered Retail
Succeeding in retail has never been more difficult. The competition is fierce. Your customers expect more. And for many, time is running out to get it right. Fujitsu and its partner ecosystem (Microsoft Azure, VMware, SAP, Oracle) are helping retailers to compete and succeed in a new, digital world – providing the platforms, apps and services that enable seamless, omni-channel interactions and truly data-driven insights. You can lead in a digital world with Cloud Powered Retail.
Transforming the future of Financial Services with Multi-Cloud
Multi-Cloud is critical for responding to and embracing the pace of digital disruption in the financial services market. It's also fast becoming a major driver of information/cyber security, with 70% of organizations we surveyed reporting an improvement since moving to a hybrid environment.
Despite this, a holistic security strategy for protecting your multi-cloud systems, applications and data throughout your evolution is highly important. With Fujitsu and our trusted partners, you can accelerate your transformation with complete confidence and control.
Multi-Cloud Security Insights
A 'Perfect Security Storm' is brewing for many organizations – driven by increased regulation, greater transformation, DevOps models and Multi-Cloud environments.
To overcome the challenges these present and ensure your landscape is secure by design, a stable core and the right combination of cloud platforms is essential. Just as important is that your applications, workloads and data are secured at rest and in motion, using the leading cloud-native tools and controls. Experts from Fujitsu and VMware give their guidance.
Fujitsu Multi-Cloud Services
An extensive Multi-Cloud portfolio and leading partner ecosystem can power your organization forward into the future. But we understand that cloud requirements vary greatly from one organization to the next. We work with you to tailor and blend your cloud technologies so they are a perfect fit – and we can take care of the migration, orchestration, management and continuous delivery.
Take a look at Fujitsu Multi-Cloud services, here:
Why Fujitsu & Our experience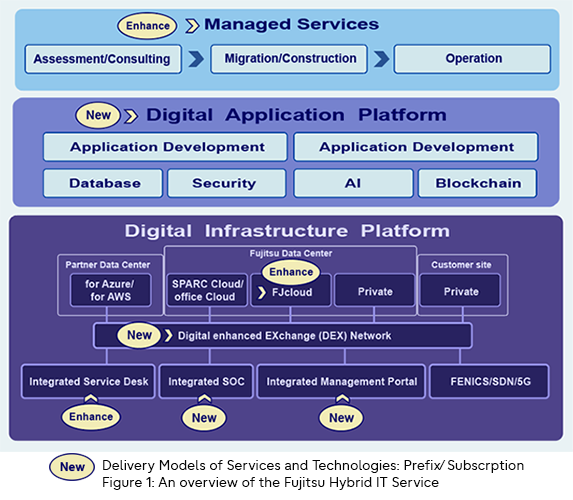 Fujitsu Hybrid IT Service is a portfolio of solutions that combine services and technologies related to the cloud, data center, network, security, systems operation and maintenance, that Fujitsu has provided to its customers for many years. The Service will now be available in new delivery models such as prefixes and subscriptions. As a high-quality IT infrastructure supporting customers' businesses, Fujitsu Hybrid IT Service will bolster its service capabilities, including mission-critical systems, in an integrated manner, reducing operational load and related costs. By creating a hybrid IT environment optimized for customers' businesses and offering operation services, the new solution can reduce the operational burden on IT systems by 20~30%, lower the total cost of ownership by 20~30%, and shorten the delivery time by 30~40%.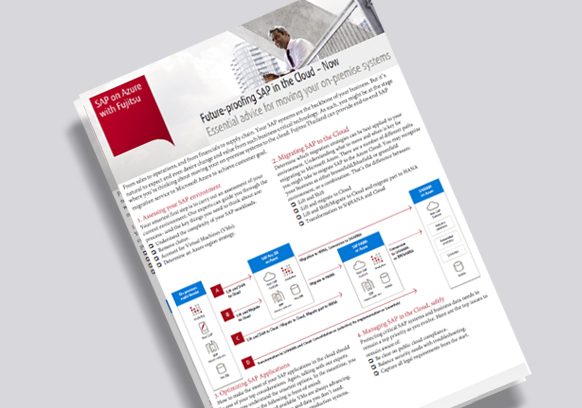 SAP on Azure
Download PDF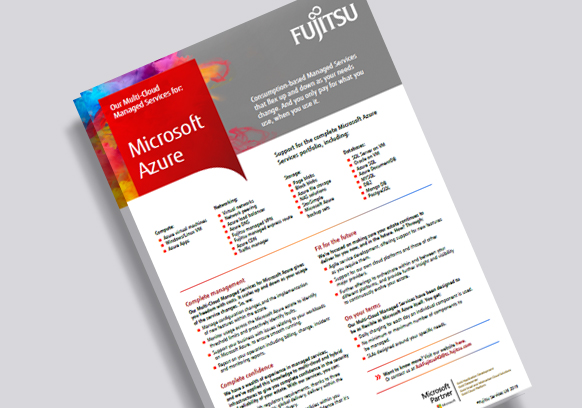 Microsoft Azure
Download PDF
Success stories
From transforming some of the largest financial services and retail businesses to delivering critical national infrastructure,
find out some of the ways we have been co-creating cloud success with our customers and partners.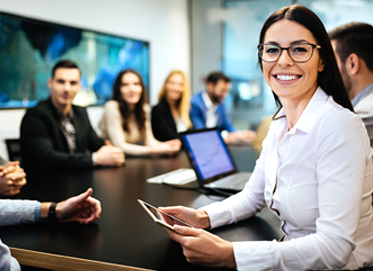 SAP on Azure

end-to-end SAP migration service to Microsoft Azure to achieve customer goal

Enhance Palm Oil Business Potential PPPGC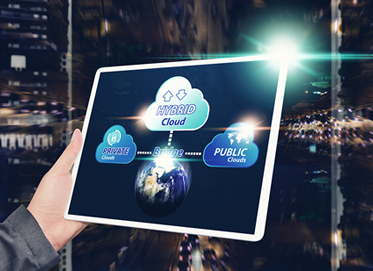 Public Cloud migration

Comprehensive public cloud migration service for customer and align migration offering with Fujitsu cloud adoption framework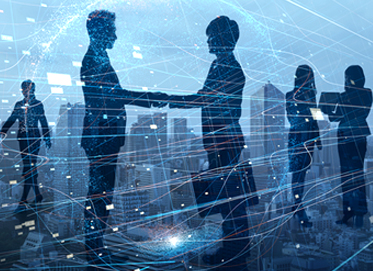 Multi-cloud managed service

We have a wealth of experience in managed services, and we've applied this knowledge to multi-cloud and hybrid infrastructures to give you complete confidence in the security and reliability of your estate.

Find out more about Hybrid IT
Phone +66 (0) 2302 1500 or
contact us via an online form