Human Centric Innovation: Driving a Trusted Future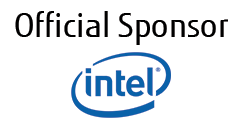 Fujitsu World Tour 2019 Asia Conference Singapore
October 22, 2019, 3:00 p.m. - 8:00 p.m., JW Marriott Singapore South Beach
As the pace of digital transformation accelerates, you will undoubtedly be finding that you need to look outside your own organization for the skills, expertise and resources to execute your plans.
Fujitsu World Tour 2019 is held in 11 countries over 6 continents, and showcases the best of Fujitsu's innovative technology, services and solutions. It provides a unique opportunity to see how public and private organizations are now exploiting the full possibilities of digital transformation. By discussing the latest insights and solutions, you will see how Fujitsu is helping organizations join the digital dots, creating exciting new benefits for business and society.
This year's conference theme, "Human Centric Innovation – Driving a Trusted Future", is our Fujitsu Technology & Service Vision for 2019,Trust – because it is vital – and as we move into the digital era, the importance of trust is often being overlooked.
At Fujitsu, human-centric innovation is at the heart of all we do. Naturally, this leads us to take an interest in trust, which is what links our innovation back to people. Trust is what connects customers to businesses, employees to businesses, businesses to governments, and citizens to governments.
At Fujitsu World Tour 2019 Asia Conference Singapore, we will focus on presenting innovative IT through an informative conference program and a niche exhibition showcasing our products and solutions in an attractive and collaborative setting with partners. Fully integrated into the exhibition are products, services and solutions from sponsor and invited exclusive participating partners. This event features hands-on technical demonstrations, as well as the highly popular partner showcase where Fujitsu customers and prospects look to the best of breed eco-system partners to complement their business. You will also experience cutting edge-technologies in such areas as Security, Cloud and Automation.
Join us for a day of topical discussions, solution showcases and knowledge transfer over cocktails with fellow business decision-makers and IT influencers.