Fujitsu ActivateNow
On-demand is now available!
Register Now and get a link for on-demand event
We are delighted to announce Fujitsu ActivateNow, Fujitsu's flagship thought-leadership digital event for 2020. With global insights delivered in an engaging, interactive digital format, Fujitsu ActivateNow will help you re-imagine how digital innovation can drive a brighter future, for a world that has changed beyond recognition.

Can you reimagine the future? A future with trust, hope and confidence? Where do we start? Join Fujitsu's CEO and Chief Digital Transformation Officer, Takahito Tokita and his guests in exploring the answers to these questions.
Alex Osterwalder, entrepreneur and inventor of the world-renowned Business Model Canvas, will tell us about how we can explore and exploit new technologies and opportunities.
Professor Lynda Gratton, author of the best-selling 'The 100-Year Life' will share her insights on the revolution taking place in life and work life. And leaders from Fujitsu's largest customers will be on hand to share how they are reimagining their businesses.
Hear how together we can activate the power of technology. How by finding purpose, enabling innovation, and accelerating digital transformation we can create resilient, relevant and innovative businesses. How together we can drive a trusted future.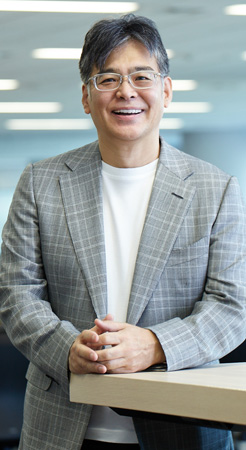 Takahito Tokita
CEO and Chief Digital Transformation Officer, Fujitsu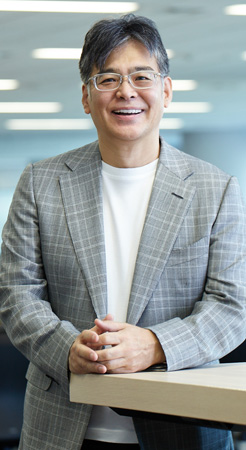 Takahito Tokita
CEO and Chief Digital Transformation Officer, Fujitsu
Takahito Tokita joined Fujitsu in 1988, gaining valuable experience as a systems engineer specializing in the financial services sector. He has since held several senior leadership positions in Fujitsu's systems integration group, leading its application development business and the delivery of large-scale, mission critical systems.
Prior to becoming Fujitsu President in 2019, Mr Tokita was based in London for two years, responsible for Fujitsu's Global Delivery Group. In this role, he led a team of over 8,000 people delivering service desk and offshore development capabilities across eight countries.
Mr. Tokita earned a Bachelor of Metallurgical Engineering degree from the Tokyo Institute of Technology.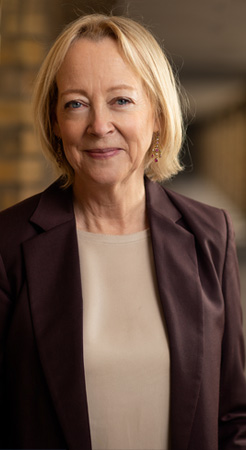 Lynda Gratton
Professor, London Business School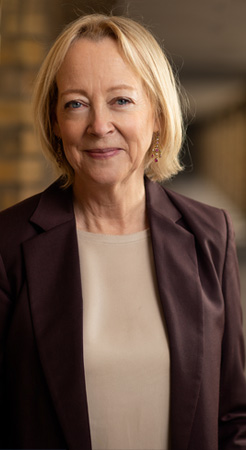 Lynda Gratton
Professor, London Business School
Lynda is a Professor of Management Practice at the London Business School and founder of the advisory practice HSM. She is an award winning author on the future of work and the role of corporation. Her ten books have sold over a million copies and have been translated into more than 20 languages. Her latest book – co-authored with Andrew J. Scott is 'The New Long Life – a framework for flourishing in a changing world" Global recognition of her work includes the Indian Tata prize, the American AHRI prize, and the US Fellow of NAHR, she has also received the LBS Best Teacher Award. Lynda served on Prime Minister Abe's "Council for Designing 100-Year Life Society", is a member of the Council of the World Economic Forum, has chaired the WEF Council on Leadership and is currently a member of the international advisory board of Equinor.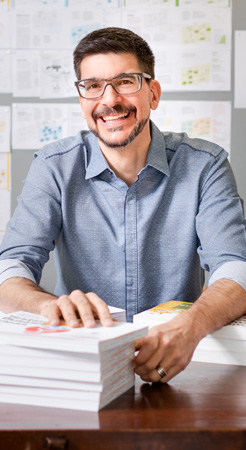 Alex Osterwalder
Swiss business theorist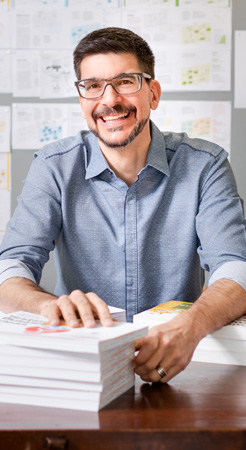 Alex Osterwalder
Swiss business theorist and the co-founder of Strategyzer.com
Dr. Alexander (Alex) Osterwalder is one of the world's most influential innovation experts, a leading author, entrepreneur, and in-demand speaker whose work has changed the way established companies do business and how new ventures get started.
Ranked No. 4 of the top 50 management thinkers worldwide, Osterwalder is known for simplifying the strategy development process and turning complex concepts into digestible visual models. Together with Yves Pigneur, he invented the Business Model Canvas, Value Proposition Canvas, and Business Portfolio Map – practical tools that are trusted by millions of business practitioners from leading global companies.
Strategyzer, Osterwalder's company, provides online courses, applications, and technology-enabled services to help organizations effectively and systematically manage strategy, growth, and transformation.
His books include the international bestseller Business Model Generation, Value Proposition Design, Testing Business Ideas, and the recently launched The Invincible Company.
Covid-19 pandemic has impacted global business and economy and Asia is no exception and this has brought to us a New Normal.
Join us to discover, how we should cope with the New Normal and turning this into an opportunity, how digital technology can help reimagine the future and how the breakthrough technology potentially contribute to solve social issues.
Region Head Message

Reimagine in Asia
Speaker: Arimichi Kunisawa, SVP, Corporate Executive Officer,  Head of Asia Region, Fujitsu Limited
Expert Session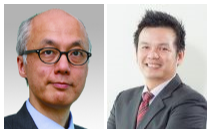 Strategy in the New Normal
Experience, Resilience, Trust
Speaker: Yoshikuni Takashige, Chief Strategist, Fujitsu Limited
Alfee Lee, Regional CTO, Fujitsu Asia
We are still not out of the crisis brought by Covid19. But it is essential for everyone to reimagine innovative ways to grow in the new normal. This is a world where digital is a default mode of living and working. Asia has a big potential to lead in the new era. What is the strategy that organizations should take to overcome challenges and exploit opportunities? Especially, how can organizations realize much better experience for their employees? How can they strengthen resilience in an extremely uncertain environment? Ultimately, it is a journey toward a more trusted and sustainable business. Fujitsu's Chief Strategist and Asia Region CTO will discuss these points, and explain what Fujitsu as a trusted partner will do for customers in Asia.
Special Session 1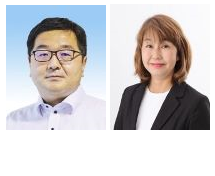 Fujitsu's technology breakthrough that supports innovation in society
Speaker: Yuichiro Ajima, Principal Architect, System Development Division,
Platform Development Unit, Fujitsu Limited
Nagako Kobayashi, Senior Fellow, General Manager,
Consulting Service Bureau, Intelligence Group, Nikkei Business Publications

High Performance Computing technology solves social issues in Asia – Interview with Fujitsu's engineer developed World's No.1 Supercomputer "Fugaku". Yuichiro Ajima, a Fujitsu engineer, talks about the story behind the development of Fugaku and introducing the culture that enabled this development. Also talks about the greatness of Fujitsu's technology and its potential for the future.
Special Session 2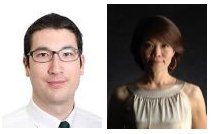 FACING THE FUTURE
Speaker: Malcolm Moore, Technology News Editor, Financial Times
Yuko Tanaka, General Manager, Global Business Bureau/
Consulting Service Bureau, Intelligence Group, Nikkei Business Publications
Digital transformation holds one key to some of the biggest challenges facing the world today, not just the coronavirus pandemic but also the climate crisis, pollution, urbanization and managing our ageing societies. Companies need to embrace digital business models or risk being left behind. Asia is leading the way. But the process is hard to manage and workers are often fearful for their jobs and skeptical of the benefits. Companies must put them first as they transform, but they must also move quickly, no matter the difficulties ahead. They must boldly turn to face the future.
Join Us
ActivateNow delivers an exciting, comprehensive program of Keynotes, Breakout Sessions and Expert Talks, helping you to reimagine a new future inspired by digital innovation. The sessions will focus on how you can transform your everyday operations, employee experience and customer experience.
Our speakers will share their personal insights and expertise, helping you:
Create a resilient, adaptive workforce
Improve agility by transforming IT infrastructures with Hybrid IT and multi-cloud
Generate new business opportunities by optimizing your use of data
Develop a co-creation culture across your business lines, functions and wider ecosystem
Implement a digital culture across your organization
Transform processes for specific industry sectors, including retail, financial services, manufacturing and mobility
Practical, high value sessions to help you address your most immediate challenges and opportunities.
Join us to discover how digital innovation can help you reimagine a better future for business and society.