Multi-Cloud Transformation
Future-proofing your business in the era of rapid market change
At a time when digital initiatives are driving business change at a rapid pace, it might seem like demands on your IT department are pulling your systems and people in different directions:
Meeting new challenges fast but with a decreasing, inefficient budget.
Accelerating cloud-native innovation of modern applications and services, whilst maintaining visibility and management.
Adopting the latest technologies to remain relevant, whilst avoiding cloud isolation in terms of skills and resources.
If these challenges look familiar, outdated infrastructure could be holding you back. It's costly, rigid and siloed – so it's time to make your move,
with Fujitsu Multi-Cloud Transformation.
Making your move to cloud
By moving to cloud, you can free yourself from conflicting pressures – and achieve a range of business benefits, including: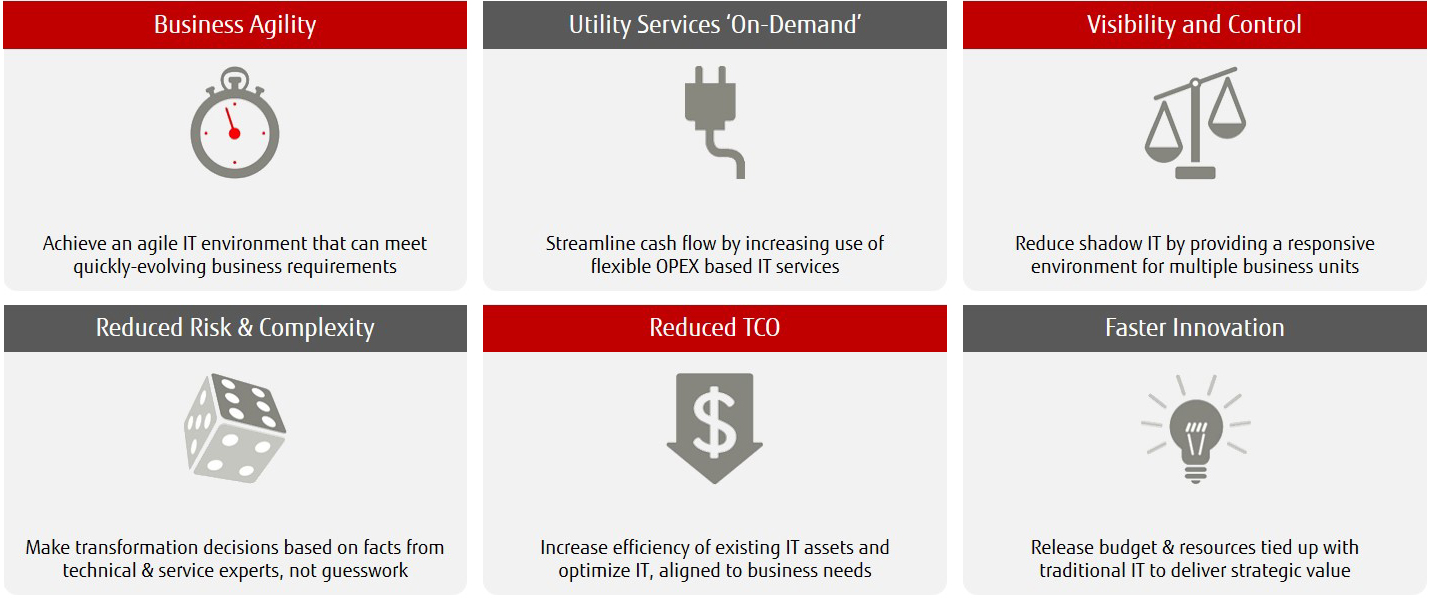 "What should I move to Cloud?"
We usually see three key technology initiatives in organizations looking to move away from their traditional infrastructures:

Provisioning more
solutions from the cloud

Exiting traditional data
centers wherever possible

Optimizing and
integrating what remains
Knowing which elements to move can be complex and daunting – especially when some of these are 'mission-critical' to your core services.
To understand all dependencies, constraints and risks, we recommend a thorough assessment of your environment before making any changes.
Find the perfect cloud services for you