What's up at Fujitsu World Tour & Fujitsu Innovation Gathering?
Fujitsu World Tour is one of the largest, Nordic events for decision makers interested in the opportunities with today's and tomorrow's digital world, Co-creation and innovation.
The agenda includes some 15 fascinating presentations from global experts, analysts, business leaders and our own research unit. Registration starts at 9 am and we wrap the day up at about 5 pm with with the opportunity to network.
The agenda is being continuously updated – please visit again soon for the latest details.
09.00
Registration opens , Coffee
10.30
Welcome to Fujitsu World Tour & Fujitsu Innovation Gathering Fujitsu Nordic Country Leaders
The 150th Anniversary of Japan-Sweden Diplomatic Relations Jun Yamazaki, Japanese Ambassador in Sweden
10.45
Solving Social Challenges with Advanced Technologies: Fujitsu Laboratories' R&D Strategy predicts future global trends
Shigeru Sasaki, CEO of Fujitsu Laboratories Ltd, CTO, Fujitsu Limited

11.15
Smart Cities 2.0: Intelligent Living and Work
Dr Ayesha Khanna, Co-Founder and CEO of ADDO AI, Singapore. Strategic advisor on artificial intelligence, smart cities and fintech.  
11.45
Co-Creation for Success Duncan Tait, CEO, SEVP and Head of Americas and EMEIA at Fujitsu  
12.15
Lunch and Networking in Exhibition

13.30







Breakout M1

Blockchain to drive Innovation 

Mikael Söderman, Blockchain Expert, Fujitsu

Peter Eneqvist, Head of Financial Services, Fujitsu

Edge Computing – the Bridge between Operational Technology and IT Edge Computing 

Panos Haritos, Director Product Management Future Clients and Edge Computing

Gain insights on how Fujitsu's IoT Solution INTELLIEDGE safely and quickly enables manufacturing digitalization and Industry 4.0 scenarios.Introduction of the underlying architecture and supported features of the solution, as well as examples of the data and analytics that can be processed.  Illustration of characteristic customer projects focusing on the customer benefits through better understanding of the "enterprise" data being generated at the edge. Outlook on edge scenarios beyond the Industry 4.0 scope.

Transformation to the Cloud and Proactive Software Asset Management
Marina Valeskog, Head of SAM Fujitsu Nordic,
Per Rynér, Head of Software Asset Manager Husqvarna Group,
Matt Fisher, Sr VP Product Strategy Snow Software

Breakout M2 – Fujitsu Laboratories

Quantum Inspired Computing Digital Annealer to Transform Society and Solve Complex Business Challenges 

Dr Takeshi Horie, Director (Member of the Board) at Fujitsu Laboratories and Head of the Digital Annealer Project

The demands being made of next generation computing resources are accelerating, with customers facing new challenges that currently cannot be met by existing solutions. The degree of complexity, the level of precision and the volume of processing power needed is well beyond the scope of convention general-purpose computing. Fujitsu has applied its long-standing quantum computing expertise to this challenge, creating the Digital Annealer. This quantum-inspired technology surpasses conventional computing systems and can be deployed for a wide cross-section of optimization problems. This session presents the Digital Annealer in detail, explaining its architecture, applications and eco-systems, with a focus on a variety of domains, including finance, material informatics, medical care and intelligent transport.

Social Innovation through Security – Cutting Edge Advances to Secure our Future World 

Dr Hiroshi Tsuda, Head of Security Research Laboratory and Director of Blockchain Research Cente

Security is one of today's most pressing issues, as we face increased threats to people, data and systems in the IoT era. Dr Tsuda's presentation focuses on the latest security and blockchain developments, detailing Fujitsu Laboratories' cutting edge research in the cyber and physical domains. The objective is to create reliable technologies that can be fully trusted to protect our security.

Co-Creation for Success: Implementing Cutting Edge AI Technologies in Business  

Masatomo Goto, Head of AI Deployment Project, Fujitsu Laboratories Ltd.

In a recent research programme, Fujitsu invited business leaders to comment on the impact of technology on digital transformation. 83% say that Artificial Intelligence will transform the skills they need even within the next three years. This session presents Fujitsu's new approach to implementing its cutting edge AI technologies in business. Working collaboratively with customers, it gives real-world examples of how digital co-creation works in practice. It details Fujitsu's strategy and background to developing important new breakthroughs in AI technologies, as well as how these are being implemented to achieve digital transformation.



15.00
Coffee Break & Networking in Exhibition
15.30
Innovation in the Nordics, Ann Linde, Minister for EU and Trade, Sweden, Niklas Johansson, State Secretary to Minister for Enterprise and Innovation
16.00
DB Schenker: Co-Creation and Digitalization, Samuli Salmela, Vice President IT Cluster, DB Schenker Finland  
16.30
Fujitsu Innovation Award Prize Ceremony & Wrap Up
16.45
Drinks and Finger food, Networking in the Exhibition
Speakers at Fujitsu World Tour – updated continuously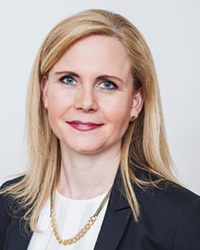 Karin Schreil
Managing Director - Head of Sweden & Scandinavia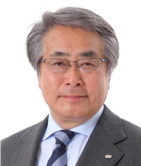 Shigeru Sasaki
Chief Executive Officer, Fujitsu Labs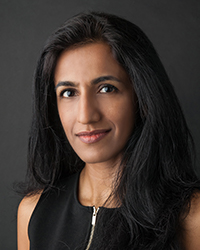 Ayesha Khanna
Founder & CEO, ADDO AI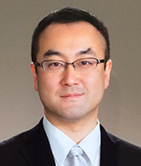 Akira Suzuki
First Secretary, Embassy of Japan in Sweden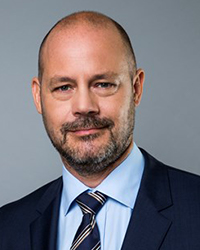 Niklas Johansson
State Secretary, Ministry for Enterprise and Innovation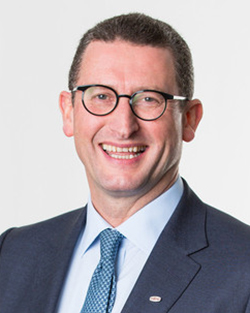 Duncan Tait
Corporate Executive Officer, SEVP and Head of Americas and EMEIA, Fujitsu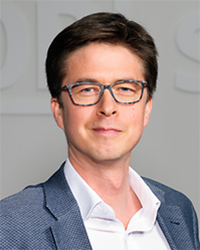 Samuli Salmela
Vice President IT Cluster Finland, DB Schenker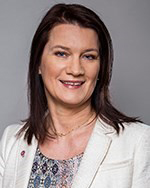 Ann Linde 
Minister for EU Affairs and Trade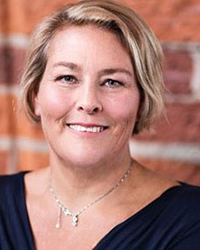 Johanna Engman 
CIO Stockholm stad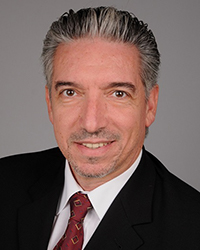 Panos Haritos 
Director Product Management Future Clients and Edge Computing, Client Computing Devices Fujitsu EMEIA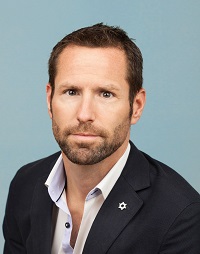 Matt Fischer 
Senior Vice President, Product Strategy Snow Software