"I'm proud that Fujitsu has the solid foundation of a strong partner ecosystem in place.
Together, we are well positioned to help customers truly harness their data.
We are also well placed to help our channel grow, with us by each partner's
side as a trusted advisor, offering as much or as little support as they need.
None of us can do this alone – but we are stronger together."

Fernanda Catarino – Head of Channel Europe

Why join the Fujitsu SELECT Partner Program?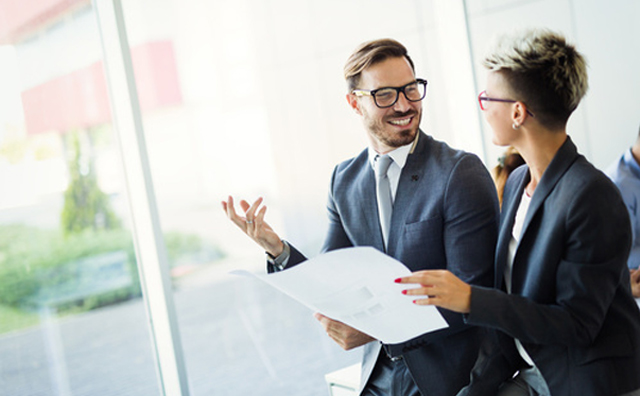 More value for your business
The Fujitsu SELECT Partner Program is free to join - and offers instant benefits to support you in building your business together with Fujitsu. Starting with valuable benefits such as access to marketing and technical information and materials, and progressing through high-quality training and certification to build a specialization in key business areas and gain more benefits, we invest in our Partners to co-create exciting business opportunities.
The SELECT Partner program is simple, innovative and supporting.

The SELECT Partner Program Path is really straightforward!

Benefits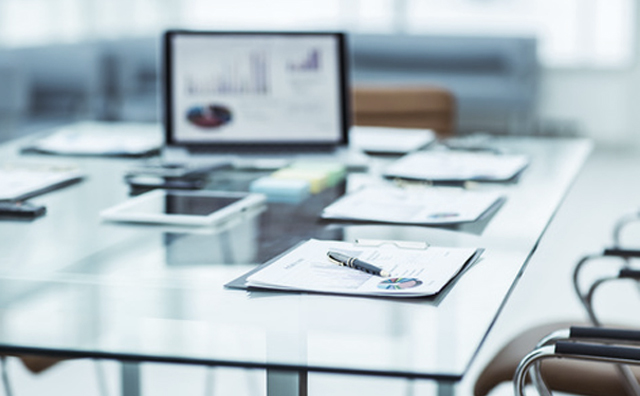 Effective tools & co-marketing materials
We work closely with our SELECT Partners, producing co-marketing materials and providing an effective set of tools for Channel Partner lead generation and mutual growth. A simple online signup is all that's needed to join the program and start receiving benefits, including:

 marketing tools and materials

 presales and sales support, rebates, and attractive promotions

 access to our TechCommunity platform for up-to-date Fujitsu news and insights into developments, together with online support and technology discussions and regular webcasts

 SELECT Academy accesss for a unique training experience, enabling certification in any one of several specializations and progression through to SELECT Expert partnership and even more benefits!

Learn more about our benefits and see what you can reach

The SELECT Partner program is simple, innovative and supporting.
Register now to find out


| | | | |
| --- | --- | --- | --- |
| | | | |
| It offers a Unique Training Experience to increase your knowledge and competencies in the latest IT trends | Interactive platform for deal registrations, special price requests and leads | The Media Toolbox helps you personalize and download marketing assets for your own marketing initiatives, ready to go! | By joining our SELECT Partner you will appear in our Reseller Locator for more demand generation |
| | | | |
Service Providers / ISPs
Whether you are a Service Provider today or you're looking to enter the market, co-creating with Fujitsu can help you make the difference. Design and deliver new services with higher performance by eliminating risk – all tailored to your needs and backed by the reliability of Fujitsu.
From sharing product roadmaps, technical-level collaboration, and product manager contacts, through to co-marketing, lead generation and demo discounts, and training in vertical specializations, we strive for a close working relationship with Service Provider SELECT Partners, from SELECT Expert level through to our invitation-only SELECT Circle community Partners
Featured Partner Stories
Explore the videos below to learn how Fujitsu SELECT Partners and Fujitsu are co-creating innovative and exciting new solutions for clients from varying industries and geographies. What's your story? Join today and work with us!

---

RUSSIA

---

December 2014: Fujitsu Russia was rated as the "Champion of the Russian IT Channel" by the IT publication "Computer Reseller News (CRN)/RE" in three categories: Personal computers, x86 Servers, Storage

---

UK

---

July 2015: Fujitsu UK got awarded "Best Partner Support Team 2015" by the IT channel magazine "Computer Reseller News (CRN)/UK

---

GERMANY

---

October 2015: Fujitsu Germany received the "IT award of High End Storage" by the publication "Storage Insider" The Fujitsu Central Europe Team received an IT Award 2015 in the Category Storage Insider - High End Storage SystemsOpenOpen a new window.

---

DENMARK

---

October 2015: Fujitsu Denmark got awarded as "Most proactive vendor", a classy award ALSO Denmark handed out during their yearly Channel Event "ALSO Channel Trends and Visions"

---

GERMANY

---

November 2015: Fujitsu Germany received a number of awards from Computer Reseller News (CRN), the biggest IT publication in Germany
■ Jörg Brünig, Fujitsu Channel Director Germany, awarded as "Channel Manager of the Year 2015"
■ Award for excellent PCs/Notebooks/ Convertibles products
■ Award for grandios Server Solutions

---

MIDDLE EAST

---

November 2015: Fujitsu Middle East won the award as "Best storage solutions vendor" of the year by IT publication "Reseller Middle East" during the celebration of the Hot 50 Awards 2015, where key players of the channel ecosystem gathered. 50 'Hot' companies were chosen by Reseller ME's editorial team for having demonstrated leadership and commitment to enhance customer experience and partner support

---

ITALY

---

January 2016: Fujitsu Italy was awarded the second time in a row as "Best Channel Program" in the 'Italian Channel Awards 2015´, by the readers of the magazine "ChannelCity

---

CZECH REPUBLIC

---

Ferbruary 2017: In February Fujitsu in the Czech Republic has been awarded the 'Best Server Manufacturer of Year 2017', for the second consecutive year. Quality, reliability and customer satisfaction were the winning factors, alongside the overall satisfaction of business partners. This prestigious award has been presented for over a decade by ChannelWorld on the basis of a survey conducted with 589 respondents from 563 companies

---

GERMANY

---

2017:
■ Channel Storage Manager of the year 2017: Louis Dreher, Sen. Director Channel Sales G CRN Channel Survey 2017
■ 1. Place: ETERNUS Storage CRN Channel Survey 2017
■ 1. Place: PC Systems CRN Channel Survey 2017
■ 1. Place: PRIMERGY Server CRN Channel Survey 2017
■ 1. Place: Highend Storage Vogel IT Reader Survey 2017
■ 1. Place: Hyperc. Systems Vogel IT Reader Survey 2017
■ 1. Place: PRIMERGY Server Funkschau Reader Survey 2017
■ 3. Place: ETERNUS Storage Funkschau Reader Survey 2017
■ Good Rankings: LIFEBOOK Chip Computer Magazine

---

FRANCE

---

November 2017: In November 2017 Fujitsu in France has been awarded the 'Best Solution', for Datacentre and Mobility by Ingram Micro

---

EMEA

---

January 2018: Fujitsu has been positioned as Champion in the Canalys EMEIA Leadership Matrix with the comments: "Fujitsu has built long-term reseller and distributor relationships through a staunch commitment to a channel model for its products. Fujitsu's technology reputation in EMEA remains strong, particularly in key markets such as Germany. Its Select Circle partner program has also proved successful in supporting its most skilled partners to develop high-value solutions, irrespective of their size