PRIMEFLEX for SAP Landscapes
Enhance your customer experience by simplifying business
Simplifying business operations in a data-driven world is crucial to ensuring customer experience remains central to your organization's business focus. Optimization and efficiency requirements across heterogeneous application environments are key to achieving on-time response and scalability to meet Service Level Agreements (SLAs). With FUJITSU Integrated System PRIMEFLEX for SAP Landscapes, we optimize your entire SAP environment across heterogeneous databases to deliver the flexibility and scalability you need for future business growth.
Fujitsu PRIMEFLEX for SAP Landscapes simplifies the management of complex SAP environments, drives business continuity, reduces costs and optimizes planning, operations and change management while increasing agility by up to 50%. It's an integrated system composed of a pre-defined, pre-integrated and pre-tested combination of servers, software, network connectivity and storage that's designed, delivered and supported as one product. It enables the simplified and secure set up of infrastructures optimized for SAP application, across SAP and non-SAP databases.
What differentiates the offering, and provides organizations with a competitive advantage, is the solution being powered by Fujitsu FlexFrame® Orchestrator management software. It's an open management platform that enables central and transparent management of SAP ERP environments and SAP HANA infrastructures including SAP S/4HANA in one solution. A certification program done by Fujitsu ensures that FlexFrame Orchestrator works smoothly and seamlessly with data center components from third-party suppliers.
PRIMEFLEX for SAP Landscapes facilitates the management of complex SAP environments running on heterogeneous database environments including SAP HANA® to minimize administrative effort and costs.
Centralized SAP software components can be dynamically deployed across physical and virtual resources based on demand and applied to all IT provisioning models across edge-core-cloud whether that's on-premise, as a managed or hosted service, or deployed in the Cloud.
Your benefits with PRIMEFLEX for SAP Landscapes:
high-quality implementation
lower-cost operations
transparent central management of SAP landscapes
comprehensive automation features
rapid deployment of SAP updates and innovations
easy fulfilment of SLAs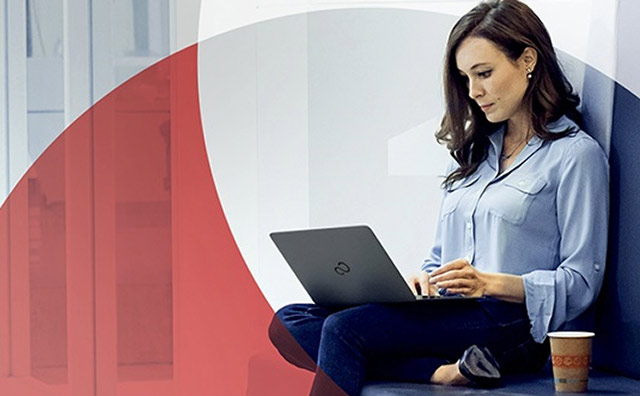 Intelligent, Together. Delivering End-to-End SAP Solutions and Services
Working closely with SAP, we augment and energize your transformation journey. SAP collaborates with our Fujitsu ecosystem, adding its experience and expertise to enable you to drive your business forward and achieve the best outcomes possible. Together, we have the people, services, and products you need to move forward with confidence.
Find out more
Success stories of organizations leveraging PRIMEFLEX for Landscapes,
managing SAP environments
Insights and guidance to managing a heterogeneous SAP application environment
As 2027 looms on the horizon, many SAP customers are now considering or planning a migration to the new ERP product generation SAP S/4HANA. The solution, based on the in-memory platform SAP HANA, offers a new and enhanced user experience, but, SAP S/4HANA requires new skills for both application and infrastructure operations.
At Fujitsu, we use our SAP expertise to guide our customers through the transition in a phased manner, without disrupting existing business operations. PRIMEFLEX for SAP Landscapes, with its unique software layer - FlexFrame Orchestrator, manages the heterogeneous SAP application environment enabling our customers to:
increase the efficiency of existing operational processes
develop new business models
easily transition to the latest and greatest within the HANA world
Fujitsu & SAP Partnership
Fujitsu's relationship with SAP stretches back many years to the founding days of SAP and the global technology alliance with Fujitsu. The formal Fujitsu/SAP partnership now operates at both a local and global level and we belong to the SAP Premium Customer Network. Our clients provide very newsworthy comments about their business journey with Fujitsu. Fujitsu Platform Services for SAP Environments include discovery, implementation and maintenance service offerings to build an 'Intelligent Enterprise' by deploying the right tools and solutions across your business so that you can share data seamlessly and achieve ultimate efficiency across all functions.
Download Fujitsu & SAP Partnership PDF
Contact Fujitsu
Contact us to find out more about our It services