The Internet of Things


We believe the Internet of Things (IoT) is about more than just connecting things – it's about connecting the right things in the right way. That's why our approach puts your business case first. By taking a customer led co–creation approach, we identify unique opportunities where your business can become more agile, more adaptable and more efficient.
See more, do more as a Hyperconnected Business
In todays' world disruption is the new normal. In order to navigate an ever-changing landscape, businesses need to be able to adapt to the radical shifts that are happening in all areas, from customer expectations to regulatory demands. At the same time, wherever possible they need to be able to cause disruption of their own – innovating new processes and discovering new routes to value.
But cutting through all this complexity requires clear thinking. And that requires a single view of the bigger picture. Our IoT offerings allows you to become a Hyperconnected Business – presenting you with a wealth of real time data to inform decision making. And with our Cloud and Edge processing based platforms converting this information into intuitive visualisations, you can move from insight into action quicker than ever before.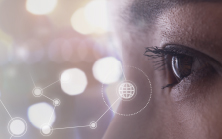 See the bigger picture
You can gain a full picture of your entire organisation – making opportunities for streamlining, automation and optimisation immediately apparent.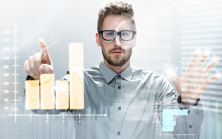 Shape the future
Predictive analytics model your data into a vision of what's around the corner – allowing you to solve problems before they occur.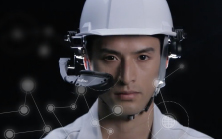 Innovate at speed
Innovation requires more than just inspiration. You need to have confidence that new methods will reap dividends. IoT provides hard evidence for the benefits any change might bring – making the right decision quicker and easier.
---
Making it happen
Whether it's a small targeted initiative or a wholesale re-imagining of your operation, we ensure that our solutions are geared towards helping you achieve your specific goals. While we've been investing $2.2bn a year in R&D to make sure we can deliver the tools you need, we're not just a technology supplier – we're a strategic partner.
IP, expertise and experience:

We're experienced in all aspects of IoT, including M2M, RFID and wearables. Given our unique IoT technologies and choice of Cloud or Edge processing platforms, we can deliver a solution that matches your specific needs.

Our network of partners:

We work with the world's leading technologists such as Microsoft, Intel and Cisco to make sure we have access to the know-how needed to build the right solution for you – no matter what the components.

Integration:

We won't make you replace your legacy systems or create new silos. Instead we leverage them, integrating IoT technology to realise their true value.

Complete lifecycle management:

We assure your service levels, providing ongoing support to guarantee uptime, resilience and security of the highest standards.
---
Services and solutions
A solution to suit you
We have two main approaches to help you drive value from being a Hyperconnected Business – our industry and process focused solutions and our co-created customer solutions…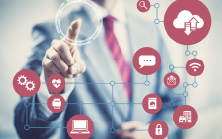 Industry and process focused solutions
Our industry and process focused solutions are all about using the power of connectivity to help you find novel solutions to old problems. These proven, packaged tools allow you to de-risk innovation and bring those innovations to market rapidly. And because our commercial models are flexible, time to value is short too.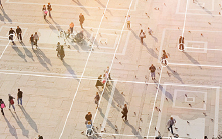 Co-created customer solutions
While IoT offers smart answers to industry-wide problems, its applications are endless. That means, as well as using it to improve your approach to existing processes, it can help you innovate entirely new ones. By leveraging our unique set of proven capabilities, expertise, services and technology partnerships, we can help you build solutions unique to your business. In doing so you can achieve the discrete set of outcomes that define success for you.
---
View our full solutions portfolio
---
Key insight materials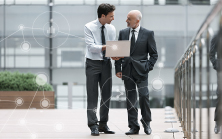 Fujitsu IoT 2017 predictions
IoT is becoming increasingly popular, and businesses are using it in more innovative ways.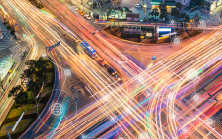 How to thrive in a hyperconnected world
You've heard all the buzzwords. But what do they mean for you – and how can you succeed?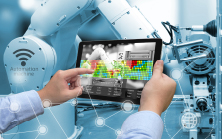 How do you unlock the true value of IoT?
When it comes to IoT, a technology transformation isn't enough. You need a cultural change too.
---

Top of Page