Fujitsu Cyber Security Consulting Services
Protecting your business with end-to-end enterprise cyber security delivered by experts
Fujitsu can assist you to meet your organisation's cyber security requirements securing your information and intellectual capital – your most valuable assets.
The Challenges of a Competitive World
Today's organisations are operating in a highly complex, competitive and changing environment that becomes increasingly digitised and interconnected. Managers are often struggling to deal with new paradigms for leveraging their intellectual assets, emerging business models and technologies. Information and Knowledge is often what will differentiate a good organisation from a great organisation and can be the source of sustainable competitive advantage. Executives and boards of directors already well understand the implications and underlying threats. As a consequence, cyber security strategy to protect information assets must be tightly bound to innovation in enterprise architectures and be a core tenet in business transformation.
Industry Leading Security Services
Fujitsu has a long history of providing secure and reliable services a wide range of organisations including Federal and State Government and Enterprise. Our Consultants understand the need for practical Cyber Security Management Systems as Fujitsu, as an organisation, is accredited to these standards. Just as importantly, our Consultants are very likely to understand your industry already, and will quickly get familiar with your specific environment and the inter-dependencies between cyber security and your other areas of activities.

Security Advisory
Assessment Services
Fujitsu's quick and highly-focused assessments provide an independent view of the current state of your information security measures. You receive a report and presentation that will provide a clear set of recommendations to improve your security or continuity controls.

Strategy Programs
& Standards
Implementing recognized security best practices such as ISO27001 in your organization reduces the likelihood of breaches and protects your brand by demonstrating that you are taking state-of-the-art precautions. Our well-educated experts can help you prepare your organization for audits or certification with advice, design and implementation services.

Resilience &
Continuity
Business Continuity is often thought of as the recovery of ICT, applications and infrastructure. However, the impact of a major incident may be felt throughout your organization and more importantly by your customers. Business Continuity helps by understanding the critical activities, determining an appropriate strategy and then implementing a known response should such an incident occur.

Forensic &
Testing Services
When protecting especially valuable data resources, it is advisable to test against targeted penetration attacks. Fujitsu's penetration tests provide detailed insights into potential vulnerabilities. And should you be the victim of a breach, our forensic services can help you identify which vulnerabilities were exploited and which data - with which business relevance - was compromised, and how.

Security Incident
Management
Every organization experiences security incidents. The key question for the stability of your business and the protection of your brand is how they are handled. From identifying real threats amongst a myriad of misleading signals, to initiating the correct technical response and supporting the operational response team, to communicating with customers and other stakeholders during an incident – Fujitsu's security incident management services help ensure that threats are contained, and you keep control of your business.
Mark Trumble - Head of Portfolio, Cyber Security
"Fujitsu Oceania is well placed to deliver on our expert capabilities and platforms with "security integrated" offerings for its customers, promoting next generation and innovative cybersecurity solutions that complement and better enable our clients' business operating models."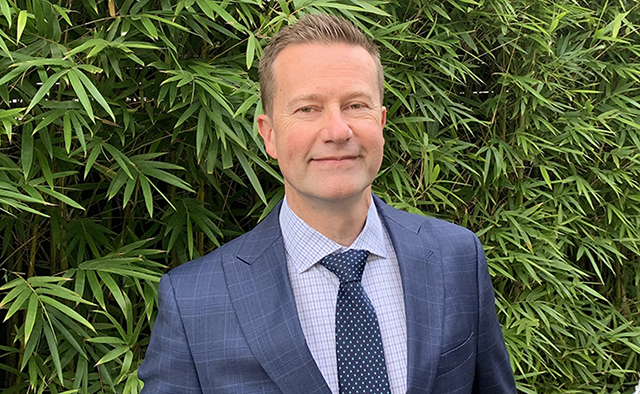 Get in touch
Let us assist you in solving your business challenges.
Thank you. We have received your request and will get back to you shortly.