Transforming your Industry with AI
AI in Retail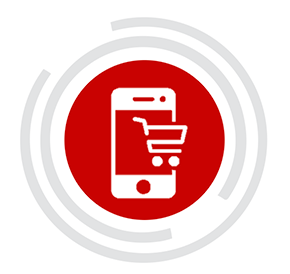 Within the retail industry, artificial intelligence is already helping to deliver an improved customer experience without consumers even realizing. For instance, webchats with a brand or retailer use AI to respond to basic questions. As AI becomes more advanced these webchats will become more sophisticated and could provide customers with their own 24-hour personalized support. In addition, retailers are also making use of deep learning to analyse data coming from multiple channels, both digital and in-store, via sensors or video analysis, which is enabling them to deliver an enhanced and more personalized customer experience.
AI in Transportation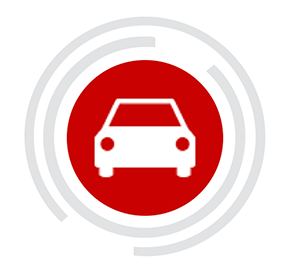 Artificial intelligence is set to revolutionize the transport sector – as the brains of autonomous (self-driving) vehicles. Among the early wins in this field are logistics companies, who can already optimize delivery routes in real-time to avoid delays caused by traffic congestion.
AI in the Public sector and Smart Cities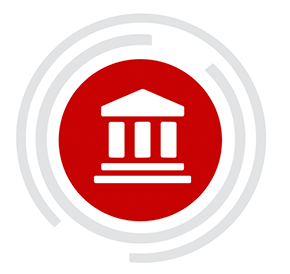 Today, within both smart cities and the Public Sector the use of AI is rapidly growing - for example, surveillance cameras are increasingly active in solving incidents.

Fujitsu Greenages technology is already being utilized for people and vehicle image analysis. Movies or still images taken with surveillance cameras installed around cities are being analysed using the latest AI technology to identified vehicles by type, model, and colour, to support the discovery of stolen vehicles. In addition, image recognizers can detect information about people such as sex, clothing colour, and personal belongings to support the detection of suspicious persons.

In addition, it is also being used for large city events to facilitate connecting the necessary number of security personnel based on the number and flow of people.
AI in Financial Services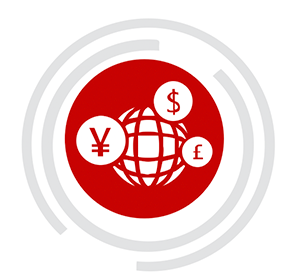 One example of Artificial Intelligence in Financial Services is for a bank to optimise a delivery round of money to ATM cashpoint machines, prioritised by amount. The Fujitsu Digital Annealer can instantly work out which ATMs a particular driver should visit, calculate the optimal route to take, while simultaneously suggesting how much to deposit in each machine.

In financial services, companies are leveraging the technology to optimise its mix of liquid assets. The Digital Annealer has enabled the bank to complete highly-complex calculations significantly faster than traditional systems with an even higher degree of accuracy. As a result, companies are able to identify new, profitable investment opportunities while achieving full regulatory risk compliance and at the same time helps to reduce the risk of human error.
AI in Healthcare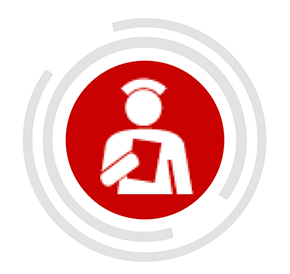 Healthcare is starting to take advantage of the benefits of artificial intelligence. Since this is a field that generates large quantities of clinical data, AI is perfectly suited to extracting insight by analysing this input. For example, to support doctors in making quick diagnostic decisions, San Carlos Hospital (Spain), Fujitsu jointly developed the Advanced Clinical Research Information System based on AI and performed more than six months of field testing. As a result, it successfully reduced diagnosis time per patient by 50%. Five psychiatric specialists at the San Carlos Hospital, each with nearly 20 years of experience, evaluated the field tests. As a result, the system successfully calculated the risks of suicide, alcohol dependency, and drug dependency with an accuracy of 85% or higher.
AI in Manufacturing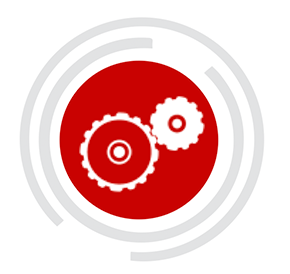 Today, manufacturers are taking advantage of the benefits offered by AI – for example, machines can now take on monotonous tasks such as looking for defects in product manufacturing. As information on the manufacturing process is often widely dispersed throughout the factory environment, AI can be used for data collection and analysis to enable the stable production of high-quality products. Not only can machine learning improve accuracy levels, it can also reduce the time needed to analyse results. Within the area of predictive maintenance, AI can also identify the likelihood of product failure in the field.
Sundar Viswanathan – Head of Portfolio, Emerging Technologies
"We support our customers digitally transform their business by leveraging ubiquitous data, hyper connectivity and ambient intelligence to fundamentally change the way they deliver their product or service and grow their business in the digital era."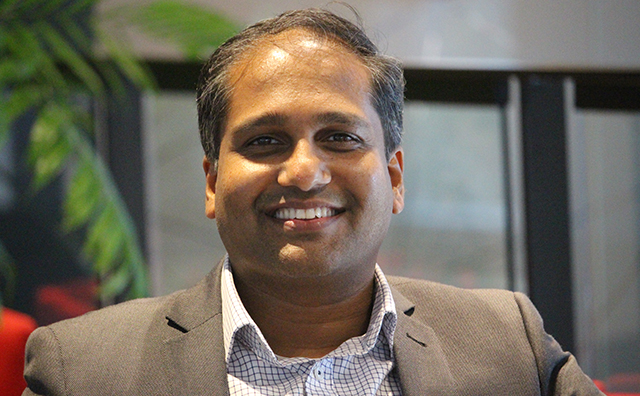 Get in touch
Let us assist you in solving your business challenges.
Thank you. We have received your request and will get back to you shortly.