Modern Workplace Services
Fujitsu human-centric digital workplace - empowering your workforce to freely collaborate and improve productivity
Fujitsu's Modern Workspace services are built on Microsoft 365 and are designed to improve productivity, collaboration and the Employee Experience by providing a set of connected services aligned to help users work whenever, wherever and on whatever device they choose. By securely connecting people with their applications and data via whatever device they choose, we help our customers become a highly mobile workforce by providing choice and enabling them to select the right services to meet their needs.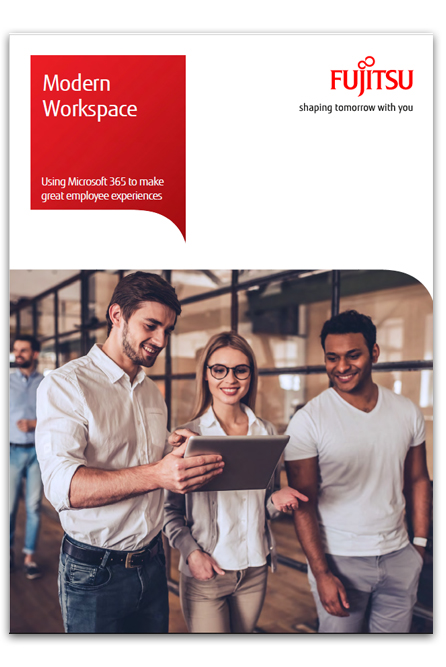 Read more for insight into how you can lay the foundations to build a better employee experience for your organisation. To instantly download this brochure, please enter your details below:
Thank you. We have received your request and will get back to you shortly.
Learn more about the capability of M365 applications
Fujitsu is a global partner of Microsoft and have been supporting our customers using Microsoft 365 since its inception. With a range of services to select from that aligned to Microsoft 365 services, we encourage our customers to embrace the full features of the services to enhance their workplace.
Sundar Viswanathan – Head of Portfolio, Digital Workplace Services
"It is now proven that a happy, productive and collaborative workforce delivers delightful customer experiences. Our mission is to work in partnership with our customers and partner eco-system to build smart, borderless and adaptive workplaces that support the work life shift experienced by the workforce and provide unparalleled user experience."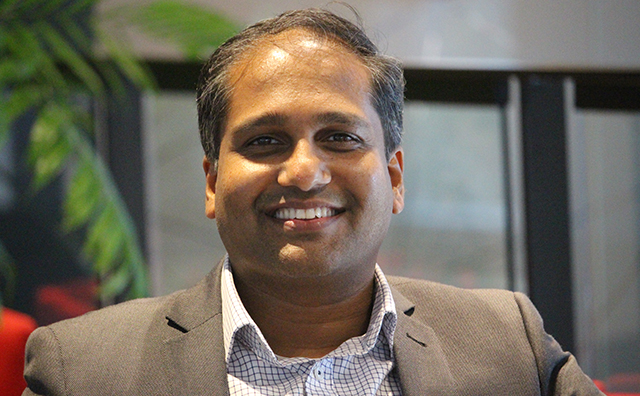 Get in touch
Let us assist you in solving your business challenges.
Thank you. We have received your request and will get back to you shortly.