Employee Workspace Services
Fujitsu - empowering your workforce to freely connect and collaborate when and where they want
In today's digitised world, people expect to be able to access their data and applications, connect and collaborate any time, any where and on any device. Driven by a human-centric culture of work, Fujitsu's Employee Workspace solutions answers these demands by empowering your workforce to freely collaborate and work at a time and place that best suits them.
Modern Workspace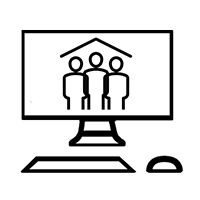 Modern Workspace services is built on Microsoft 365 and are designed to improve productivity, collaboration and the employee experience by providing a set of connected services aligned to help users work whenever, wherever and on whatever device they choose. By securely connecting people with their applications and data via whatever device they choose, we help our customers become a highly mobile workforce by providing choice and enabling them to select the right services to meet their needs. Read more
Virtual Workspace

Virtual Workplace is a comprehensive desktop and application virtualisation solution, designed to help customers reduce IT costs, support a mobile workforce, and maintain data security. With technology options including Citrix, VMware, Microsoft & AWS) which allow our customers to select the underlying platform from which to run it with options for public (currently AWS, Azure and Azure Protected Cloud), private, and on-premise.
Unified Workspace

Unified Workspace services provide unified end point management of any devices, including a service for specialised devices (ruggedised), as well as secure workspace delivery. With a choice of technologies (VMware, Citrix & Microsoft) our service provides a simple and secure way for employees to access their applications, data & desktops from a variety of modern devices delivering increased productivity and employee satisfaction. With the ability to add automation & intelligence, this service really takes employee experience to the next level.
Workspace Services

To support our Workspace offerings, Fujitsu also offers a range of supporting services including:
Thin Client management including a Chrome Enterprise Offering;
World-class application packaging services including deployment and support;
Traditional desktop management; and
Application deployment services.
Sundar Viswanathan – Head of Portfolio, Digital Workplace Services
"It is now proven that a happy, productive and collaborative workforce delivers delightful customer experiences. Our mission is to work in partnership with our customers and partner eco-system to build smart, borderless and adaptive workplaces that support the work life shift experienced by the workforce and provide unparalleled user experience."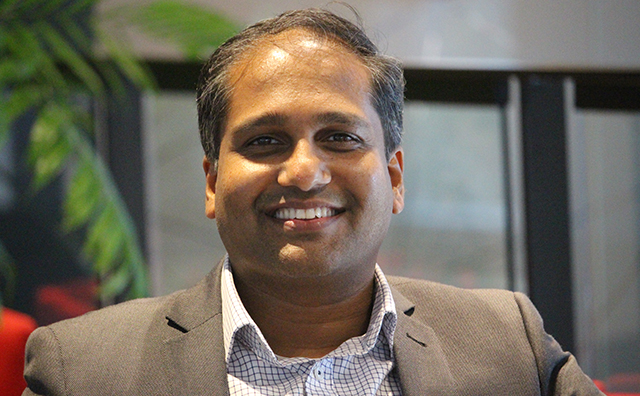 Get in touch
Let us assist you in solving your business challenges.
Thank you. We have received your request and will get back to you shortly.