Digital Workplace Technology Services for Employees
Fujitsu - delivering employee insight with in the digital workspace
Employee Insight solutions will help you grow a deeper understanding of your people and technology usage, maximising the productivity potential of your workforce as result. The solution will enable you to personalise and tailor resources according to your employee's needs, allowing you to optimise overall business operations and deliver a superior employee experience.
End User Analytics

End User Analytics (EUA) is a simple way of collecting business data to help improve your employee experience and optimise productivity. It can reduce the costs of supporting and managing your workplace technologies by proactively identifying and diagnosing issues while generating real-time insights and continuous communication and feedback.
Intelligent Engineering

Predictive and preventive solutions keep your business running 24/7.
At Fujitsu we recognise the negative impact outages can have on revenue, business reputation and customer satisfaction. Our Intelligent Engineering approach moves away from reactive support to one that is proactive and focused on business outcomes.
It uses analytics to predict potential problems and through automation resolves them before they become issues, ensuring your business always remains up and running.
In doing so we
drive down incident rates and minimise resolution times
reduce downtime, improving customer experience
drive cost efficiencies
deliver support at a time that suits the user
Sundar Viswanathan – Head of Portfolio, Digital Workplace Services
"It is now proven that a happy, productive and collaborative workforce delivers delightful customer experiences. Our mission is to work in partnership with our customers and partner eco-system to build smart, borderless and adaptive workplaces that support the work life shift experienced by the workforce and provide unparalleled user experience."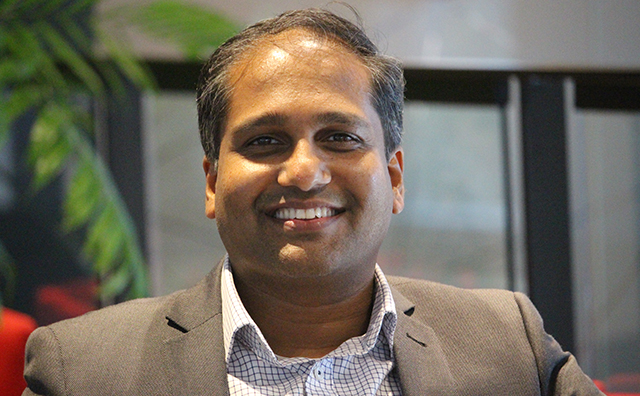 Get in touch
Let us assist you in solving your business challenges.
Thank you. We have received your request and will get back to you shortly.