Fujitsu Grants Management (FGM)
Fujitsu Grants Manager is a total solution for the end to end management of your Grants Process Lifecycle. It consists of an online web portal hosted on Microsoft Azure, combined with Microsoft Dynamics 365. It delivers secure workflow-based registration, application assessment, award and associated management processes. Resulting in reduced time between application and award, which will provide management with a view of grant statuses, results and outcomes. Fujitsu's Grants Manager delivers an immediate return on investment (ROI). Deployment is fast, instant value is provided to end users and it is easy to achieve rapid efficiency gains. Costs for on-going maintenance and upgrades are minimal, adding to a low total cost of ownership.

Read more
Microsoft Dynamics 365 services
Fujitsu provides organisations with the ability to quickly configure & extend an application to meet specific business process requirements, based on the case management capabilities of Microsoft Dynamics.
Vasanth Kandaswamy – Head of Portfolio, Data and Application Services
"Our mission for Data and Applications Portfolio is to be a leading provider of application and data & analytics services across multiple clouds, leveraging innovative technologies, tools and processes in an optimized and highly-automated fashion to address the digital challenges of our customers"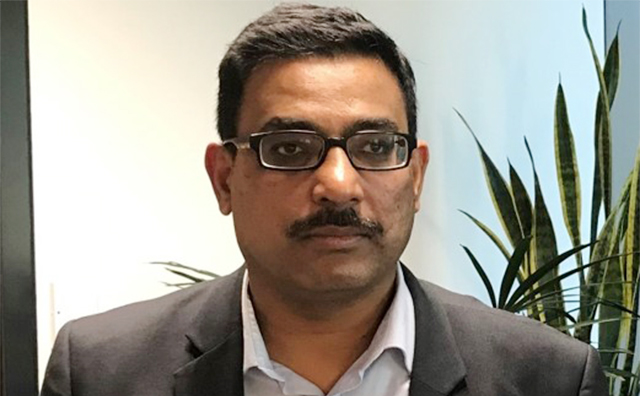 Get in touch
Let us assist you in solving your business challenges.
Thank you. We have received your request and will get back to you shortly.