<!-Subtext (optional)->
GDPR It's here. It's important. It's necessary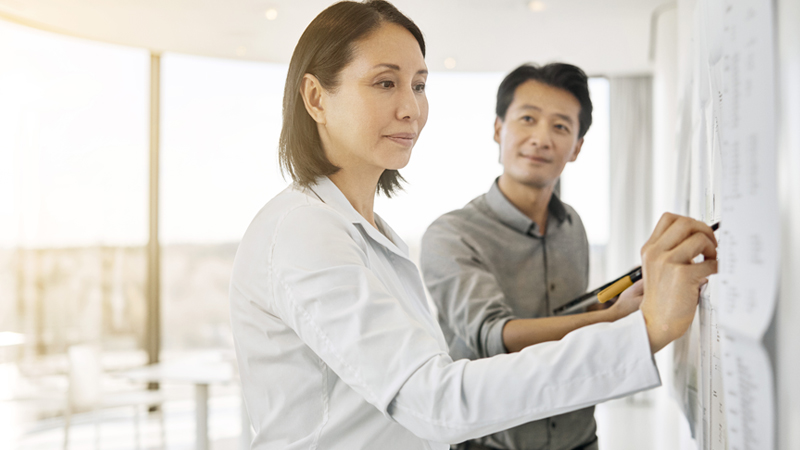 Understanding GDPR
The General Data Protection Regulation (GDPR) is already having a deep impact on the way all organizations manage data privacy. GDPR has global reach. It protects the data of all EU subjects regardless of where you collect, store or process it. It requires that you strengthen data privacy controls, ensure the technology you use to manage personal data is fit for purpose, and that you can supply detailed, documented, responses to requests for data. And that's just the start. 
Our mission is to enable you to understand the regulation and turn it to your advantage.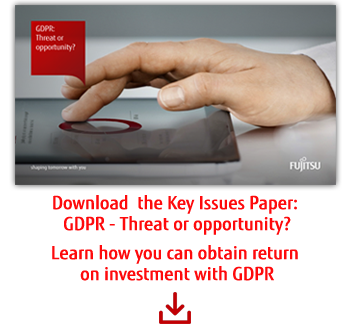 A milestone for data
GDPR is the key that can unlock excellent data management and governance. Our human-centric approach, underpinned by our technologies and partnerships with leading providers of solutions, means that you can work with us to co-create your own, unique GDPR strategy and roadmap. The aim is to go beyond the demands of the regulation itself, to contribute to your overall digital transformation.
Talking heads videos
Key questions answered in 60 seconds
Find out what our experts are saying about the GDPR Advantage: We see it as an opportunity because we are focused on just not compliance but building an excellent data management and governance to provide you business and strategic advantage long into the future.
​
Sarah Armstrong-Smith on
how to know if you're ready for GDPR
​
James Kuhlke on
the upside of GDPR
​
Andrew Snowden on
the threats and opportunities of GDPR
.
Contact us

Contact us to find out more about Fujitsu's Threat 360 service.