Zakelijk scannen opnieuw gedefinieerd
De Fujitsu fi-8000-serie is de evolutie van de toonaangevende documentscanners op de markt en levert geavanceerde technologie die is ontworpen om de huidige zakelijke uitdagingen aan te gaan en duurzame waardecreatie te stimuleren.
Onze baanbrekende Clear Image Capture produceert een beeldkwaliteit die andere beschikbare technologieën overtreft, wat resulteert in toonaangevende OCR-nauwkeurigheidspercentages. PaperStream IP-software optimaliseert uitvoerbestanden voor snellere, goedkopere bewerkingen. Bovendien kan de fi-8000-serie probleemloos de meest uiteenlopende documenttypes vastleggen - van 20 g/m² tot 465 g/m², kaarten of boekjes tot 7 mm dik.
Met 32 aangevraagde1 octrooien hebben we's werelds meest vertrouwde scanoplossing vernieuwd, zodat u kunt vertrouwen op dit product, nu en in de toekomst. Het resultaat is een lager stroomverbruik en een geavanceerde Automatic Separation Control die consequent de perfecte invoer levert. Intussen zorgen Intelligent Sonic Paper Protection (iSOP) en 's werelds eerste Image Monitoring technology samen voor de veilige vastlegging en bescherming van paspoorten, boekjes of gemengde batches, zelfs wanneer er etiketten of foto's zijn aangebracht.
Een automatische documentinvoer voor 100 vel en dubbelzijdige scansnelheid van 70 ppm in combinatie met vele marginale procesverbeteringen betekenen dat de Fujitsu fi-8270 een ongeëvenaarde productiviteit in de praktijk biedt. Overscan Control en verbeterde multi-invoerdetectie voorkomen dat er een storing is door verkeerde invoer, vastlopen of scheeflopen, terwijl ook de archiveertijd na het scannen wordt verkort. En omdat verschillende soorten documenten niet in afzonderlijke batches hoeven te worden voorbereid, de scanner snel kan worden opgestart en centraal op afstand kan worden bewaakt en beheerd, profiteren gebruikers van een ononderbroken werking, maximale bedrijfstijd en een onovertroffen gebruikerservaring.
Ook wordt een strategisch voordeel op lange termijn gerealiseerd. Organisatorische kennis wordt verbeterd door de schaalbare, geautomatiseerde vastlegging van rijkere, meer diverse datasets, waardoor de Fujitsu fi-8000-serie de perfecte partner is om de evolutie van het digitale transformatietraject te ondersteunen, van de vroege tot gevorderde stadia.
Marktbepalende prestaties
Clear Image Capture
Clear Image Capture is een baanbrekende eigen technologie-innovatie die voor het eerst wordt toegepast in de Fujituse fi-8000-serie. Ware beeldweergave en preventie van kleurverschuiving zorgen voor toonaangevende OCR-nauwkeurigheidspercentages en een beeldkwaliteit die de mogelijkheden van standaard CIS of CCD alleen overtreft. En omdat de optische technologie efficiënter is, is het stroomverbruik voor elke scan lager. Clear Image Capture maakt ook het vastleggen van de meest uiteenlopende documenttypes van 20 g/m² - 465 g/m² mogelijk - inclusief A4-enveloppen, kaarten, paspoorten of boekjes tot 7 mm dik.
Technologie die u kunt vertrouwen
Automatic Separation Control
Onze gepatenteerde1 Automatic Separation Control zorgt voor de perfecte invoer, zodat organisaties met vertrouwen grotere volumes en gemengde batches documenten kunnen scannen. Door hun gewicht te detecteren en de torsie automatisch aan te passen en bij te stellen, worden verkeerde invoer en onderbrekingen halverwege de scan voorkomen. Dit garandeert een stabiele invoer voor verschillende documentformaten en voorkomt dat gebruikers tijd verliezen met het sorteren van verschillende documenttypes in afzonderlijke batches. Het maakt ook de automatische documentinvoer voor 100 vel en hogere snelheden mogelijk voor efficiënter scannen in werkgroepen met een hoge verwerkingscapaciteit.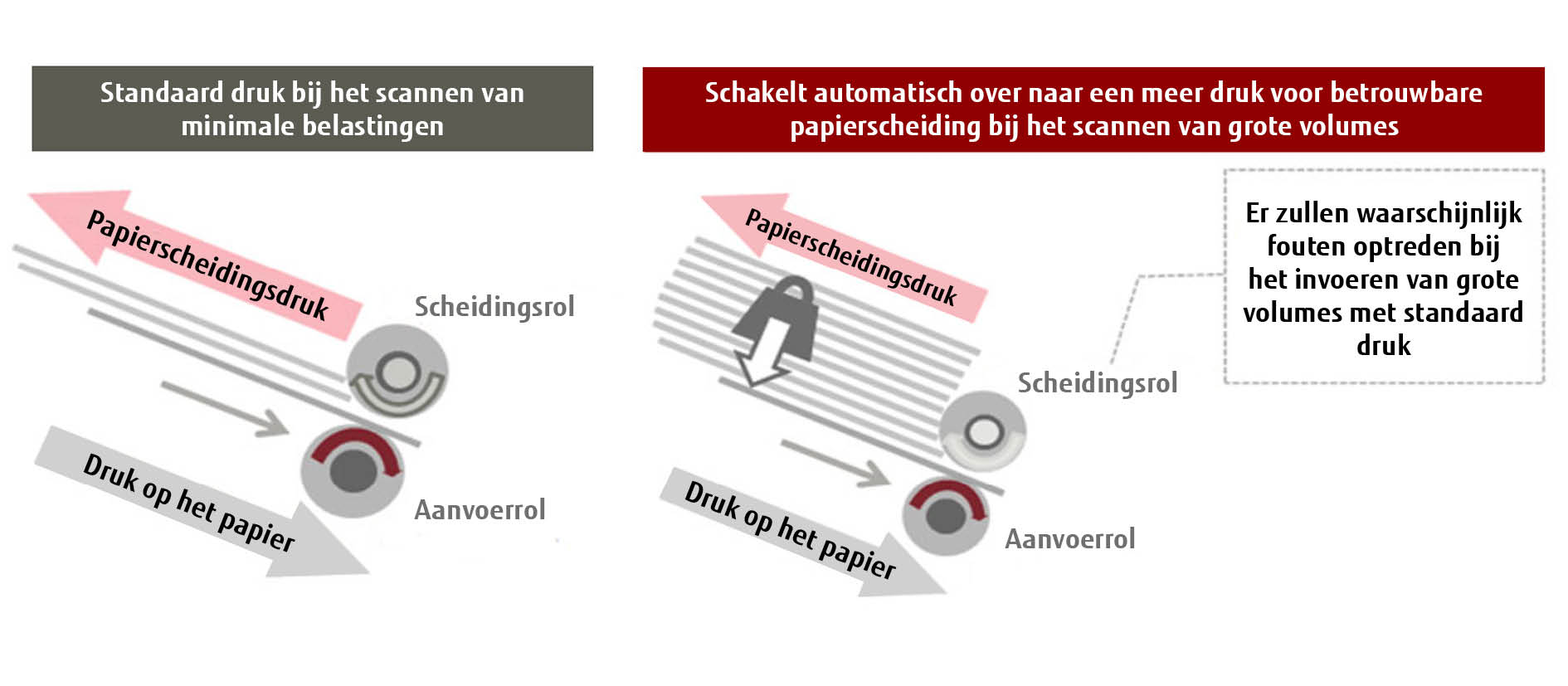 Toonaangevende papierbescherming
De Fujitsu fi-8000-serie beschermt documenten tegen beschadiging met behulp van innovatieve nieuwe technologie. Gepatenteerde1 Image Monitoring identificeert te scheve documenten in realtime en stopt het scanproces voordat ze beschadigd kunnen raken. iSOP (uitgezonderd fi-8150- en fi-8250-modellen) doet hetzelfde als het abnormale invoergeluiden detecteert. En de vertragingsdetectie ervoor zorgt dat de documenten met de verwachte snelheid worden doorgevoerd.
Gespecialiseerde mogelijkheid voor het vastleggen van paspoorten
Het gepatenteerde1 invoermechanisme garandeert de veilige vastlegging van paspoorten zonder draagblad†, terwijl MRZ-herkenning zorgt voor een consistent nauwkeurige vastlegging van persoonsgegevens.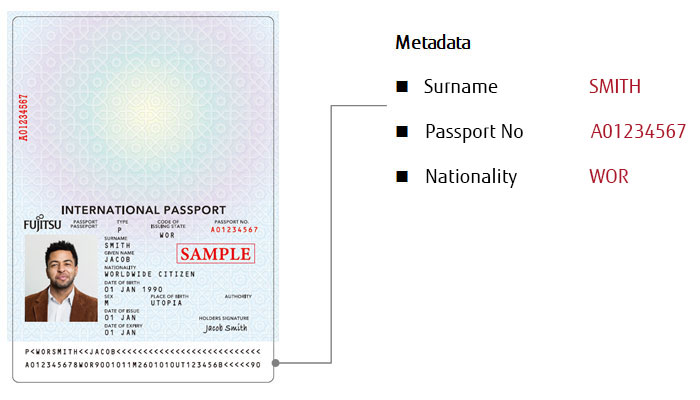 Tastbare en ongeëvenaarde productiviteit
Verbeterde multi-invoerdetectie
Onnodige onderbrekingen in het scanproces worden geëlimineerd door het automatisch herkennen en negeren van kaarten, stickers en kleine gedefinieerde bijlagen. Deze gepatenteerdeǂ technologie is een evolutie ten opzichte van de standaard multi-invoerdetectie, die stopt wanneer iets meer dan één vel wordt gedetecteerd tijdens de doorvoer.
Hoge snelheid, hoge verwerking
Dankzij de snelle opstarttijd en dubbelzijdige 70 ppm levert de Fujitsu fi-8270 een uiterst efficiënt scanproces voor de ultieme werkgroepproductiviteit. De integratie van USB 3.2 en gigabit LAN-connectiviteit maakt ook snelle bestandsoverdracht mogelijk.
Overscan Control*
Pas automatisch het scangebied aan om beeldverlies bij scheve documenten te voorkomen, zodat u scheve documenten nooit meer opnieuw hoeft te scannen. Drie nauwkeurig geplaatste sensoren detecteren documentranden en passen het scangebied aan, zelfs als het onder een scheve hoek is geplaatst. Gebruikers kunnen veilig scannen in de wetenschap dat het gehele document elke keer wordt gescand en dat geen enkel deel van het beeld ooit verloren gaat.*Uitgezonderd fi-8150- en fi-8250-modellen

Urethaanrollers
De urethaanrollers zijn bestand tegen de absorptie van olie uit NCR-papier, in tegenstelling tot EPDM-rollers die kunnen opzwellen en de invoertorsie beïnvloeden. Door de integriteit ervan te handhaven, worden verkeerde invoer en het vastlopen voorkomen voor consistente invoerprestaties.
Stapelaar
De ergonomisch ontworpen stapelaar stapelt gescande documenten netjes op, zodat ze na het scannen sneller en gemakkelijker kunnen worden gearchiveerd.
Software waarmee de efficiëntie en productiviteit wordt verhoogd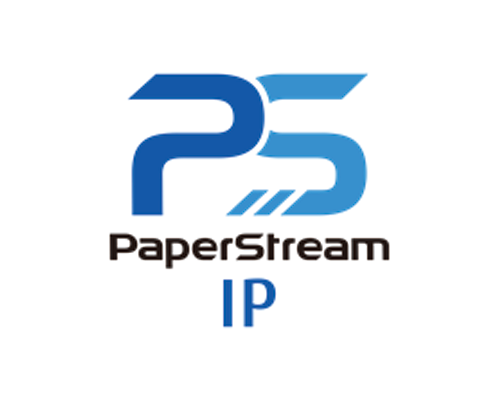 PaperStream IP
Een scannerstuurprogramma dat beeldbestanden opschoont en optimaliseert voor snellere, goedkopere toegang en opslag.
TWAIN- en ISIS-compatibele scannerdriver
Toonaangevende geïntegreerde beeldverbeteringsmogelijkheden
Patchcode en barcodeherkenning
Voorgedefinieerde en aangepaste scanprofielen voor routinetaken
Ondersteunt de gebruiker waar nodig met visuele begeleiding door

"Ondersteunde scan"
Automatisch bijsnijden, automatisch rechtzetten, automatische kleurdetectie, automatisch detectie en verwijdering van lege pagina's
Diensten voor co-creatie
Voor ondersteuning bij integratie of ontwikkeling van oplossingen op maat.
1Patenten aangevraagd
Productnaam
fi-8270
Scannertype
Automatische documentinvoer (ADF) / handmatige invoer, duplex
WORKGROUP-scanner
ADF-capaciteit
100 x A4 80 g/m²
100 x Letter 20 lb
Kleurmodi scannen
Kleur, Grijstinten, Monochroom
Automatisch (kleur-/grijstinten/zwart-witdetectie)
Optische resolutie
600 dpi
Type beeldsensor
Monochrome Contact Image Sensor (CIS) x 2
FB: Color Charge Coupled Device (CCD)
Lichtbron
RGB LED (voor & achter)
FB: witte led
Scansnelheid (A4 staand)
Enkelzijdig: 70 ppm
Dubbelzijdig: 140 ipm
Media-ondersteuning
Standaard maten
A4, A5, A6, B5, B6, Visitekaartje, Postkaart, Letter, Legal en Aangepast formaat.
Aangepaste formaten
Minimum: 48 x 50 mm (1,9 x 2,0")
Maximaal: 216 x 355,6 mm
A4 Staand (210 x 297 mm), Legal (8,5 x 14")
Maximale papierinvoerbreedte: 240 mm (9,5")
Papierformaten voor handmatige invoer
Gevouwen A3, B4, Double Letter en alle bovengenoemde documentformaten.
Papierformaten met optioneel Carrier Sheet
A3, B4, dubbele letter, foto's en alle hierboven genoemde documentformaten.
Papiergewicht
20 g/m² - 465 g/m²
Scannen van lange pagina's
6.096 mm (240 ")
Kaart scannen
Kaart met het formaat gespecificeerd in ISO7810 (85,6 mm x 53,98 mm) met een maximale dikte van 1,4 mm
Speciale mediatypen
Paspoort scannen (ISO/IEC 7810 ID-3-compatibel paspoort met een dikte van 7 mm of minder wanneer geopend inclusief Carrier Sheet)
Detectie van meerdere invoer
JA
Beeldverwerkingsfuncties
Geavanceerde DTC, automatische kleurdetectie, automatische profielselectie, automatische rotatie, achtergrondpatroon verwijderen, detectie van lege pagina's, Character Extraction, bijsnijden, aangepaste rotatie, scherm verwijderen, scheef trekken, dither, Dropout Colour (geen / rood / groen / blauw / Wit / Verzadiging / Aangepast), Dynamic Threshold (iDTC), Edge Fill, Edge Repair, Error Diffusion, Front Back Merging, Halftone, Perforator verwijderen, Image nadruk, Index Tab Cropping, Multi Image Output, SDTC, Split Image, sRGB Uitvoer, statische drempel, vermindering van verticale strepen.
Uitvoerbestandstypen
PDF, doorzoekbare PDF, PDF/A, TIFF, TIFF met meerdere pagina's, Bitmap, JPEG, JPEG2000, PNG, Word, Excel, PowerPoint
(verschilt per toepassing)
Papierscheidingsmethode
Remrol
Verwacht dagelijks volume
10.000
Lokale interface
USB poort
USB 3.2 Gen 1/ 3.0 / 2.0 / 1.1
(Type-B-connector)
Ethernet-interface
Ethernet-specificatie
10BASE-T/100BASE-TX/1000BASE-T
Type Ethernet-poortconnector
RJ-45
Krachtbron
Netstroom
Energiebehoeften
100V - 240V wisselstroom ±10 % (50 / 60 Hz)
Energieverbruik
Bedrijfsmodus
28 W of minder
17 W (Eco-modus)
Slaapstand
2,0 W of minder (LAN)
*Als de EEE-functie (Energiebesparend Ethernet) van het toegangspunt of de router is ingeschakeld 1,4 W of minder (USB)
Standby modus
0,2 W of minder
Bedrijfsomgeving
Bedrijfstemperatuurbereik
5°C - 35°C (41°F - 95°F)
Bedrijfsvochtigheidsbereik
15% - 80% (niet-condenserend)
Apparaatkleur
Zwart / Lichtgrijs
Afmetingen apparaat (hoogte x breedte x diepte)
300 mm x 577 mm x 234 mm
11.81" x 22.72" x 9.21"
Apparaat Gewicht (ongeveer)
8,8 kg
Naleving van milieu- en regelgeving
ENERGY STAR® / RoHS
Aanbevolen Windows-stuurprogramma
PaperStream IP (TWAIN)
PaperStream IP (TWAIN x64) voor 64-bits toepassingen
PaperStream IP (ISIS)
Andere stuurprogramma's beschikbaar
Image Scanner Driver voor Linux (32 bit / 64 bit) [SANE]
Image Scanner Driver voor macOS
Software
PaperStream Capture
PaperStream ClickScan
Software Bedieningspaneel
Handleiding voor foutherstel
Scanner Central Admin
fi Series Online Update
1 jaar standaardgarantie
Advance Exchange volgende werkdag.
Geldig voor 1 jaar vanaf de datum van aankoop van de scanner.
Inclusief vervanging van het defecte product en verzendkosten in twee richtingen.
Inbegrepen in de prijs van een nieuw scannerproduct.
F1 reinigingsdoekjes voor scanners (72 stuks)


Pack of 72 F1 Cleaning Wipes for Fujitsu scanners.
Scanner Cleaning wipes Impregnated with manufacturer approved F1 cleaning fluid.
Suitable to clean glass, plastics, rubbers and metals in Fujitsu Document scanners.
SKU:CON-CLE-W72

Set Verbruiksmaterialen: 3810-400K


Inclusief 2x invoerrollen en 2x remrollen.
Geschatte gebruiksduur: Tot 400.000 scans.
SKU: CON-3810-400K

PaperStream Capture Pro Workgroup Scan-licentie


PaperStream Capture Pro Workgroup Scan-licentie
SKU:PA43404-A665

2D-barcodemodule voor PaperStream Capture


Supports PDF417, QR Code, Data Matrix, Aztec Code.
SKU:PA43404-A433

Carrier Sheet en (5 stuks)


Transparent sleeves for small, delicate or damaged documents as well as folded A3 size with Image Stitching function.
SKU:PA03360-0013

Photo Carrier Sheets (3 Pack)


Transparent sleeves for better protection when scanning photographs and postcards.

SKU:PA03770-0015

Booklet Carrier Sheets (3 Pack)


Transparent Sleeves for better protection when scanning booklets and passports.
SKU: PA03770-0018
1 jaar standaardgarantie


Advance Exchange volgende werkdag.
Geldig voor 1 jaar vanaf de datum van aankoop van de scanner.
Valid for 1 year from date of purchase. Inclusief vervanging van het defecte product en verzendkosten in twee richtingen.
Inbegrepen in de prijs van een nieuw scannerproduct.

3 jaar verlengde garantie


Advance Exchange - NBD / 1-2 dagen
SKU:U3-EXTW-WKG