- Hybrid IT : Fujitsu Netherlands

Take back cloud control
The need to increase employee productivity and process efficiency whilst reducing costs, has led most large organizations to adopt a broad range of cloud based solutions, with many using services from over one hundred different cloud providers. The danger is your Hybrid IT environment looks a lot like an orchestra. You have lots of different instruments and musicians attempting to play in unison.
Orchestration helps you to retake control of your environment today, and ensure you retain that control as changes happen in the future. You probably start thinking about it on the technical side. The risk of shadow IT, and trying to contain it, the combination of cloud and legacy systems, the degree of control you need to feel secure. But orchestration is more than just making sure your systems work together.
Therefore, our approach to Orchestration encompasses everything from a technical layer up to a service and business layer. It has the capability to deliver real business value, and support a seamless user experience across all platforms, technologies and suppliers through a single management portal. We take a co-creation approach, and work closely with you to develop a successful solution that's perfectly matched to your business priorities.
Our practical management solutions focus on 6 key areas:
Fujitsu Orchestration Management Solutions



Service Orchestration

Deliver a seamless, high quality service across disaggregated platforms. Increase the speed, control and value from your bi-modal environment.




Supplier Orchestration

Complexity of a multi-vendor environment managed for you. Embrace autonomy of Hybrid whilst reducing the risk of shadow IT.




Security Orchestration

Safety and compliance assured across all platforms. Monitor, discover and quickly shut down any cyber-security threats to your Hybrid estate.




Process Orchestration

Your digital supply chain delivered as a service. We'll help link your processes into the people, systems and data required to drive innovation and automated services.




Technical Orchestration

Integrate public and private cloud, SaaS and traditional IT to optimise security, speed, scalability and cost.




Compliance Orchestration

Helping you to stay in control of governance, with policy management for data protection, industry legislation, geo-specific standards and more.

The benefits of Orchestration include: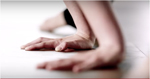 Increased financial control and cost reductions

IT governance framework aligned to your business strategy

Full visibility across your entire IT estate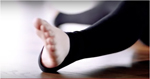 Increased speed

Compliance and high levels of data security
Fujitsu Cloud Service Manager
Fujitsu Cloud Services Management encapsulates the underlying services which can be from Fujitsu, Microsoft Azure, Amazon or anybody and your own. It's all underpinned by our global support and service management team. Watch the video!

| | | | |
| --- | --- | --- | --- |
| Deel deze pagina via | | | |
Naar boven