- Hybrid IT : Fujitsu Netherlands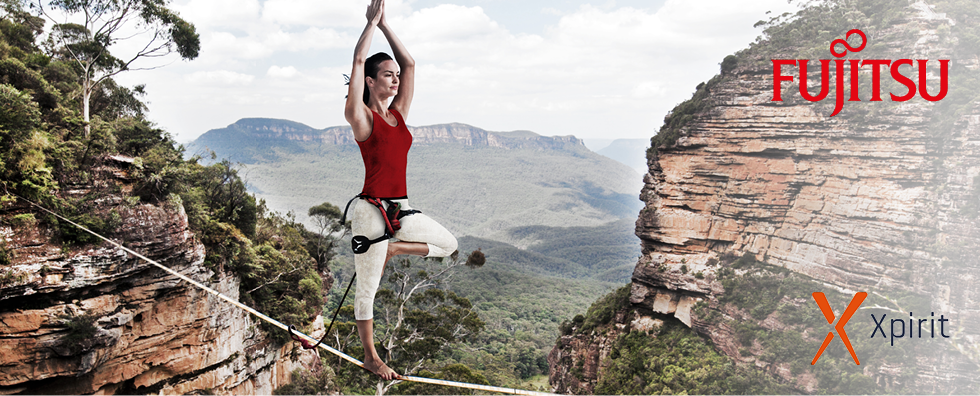 Powering Hybrid IT orchestration in today's multi-cloud world… are you ready for it?

Summary
Businesses have become highly dependent on the cloud to deliver services to their customers. It's not always easy to make the right choice between private, public and multi-cloud. How do you unlock the full potential of the cloud and maximize flexibility while minimizing complexity?
Read the complete report of all sessions (Dutch ) >>
Watch the 2 min video impression of the Hybrid IT event >>
Customer quotes about the event
Henk Pater, CEO @ Outsourcing Hub
"This is a trend that we've experienced for a longer time at Outsourcing Hub. IT providers are shifting the focus of traditional IT services and outsourcing to all sorts of 'business enabling technologies', associated innovative partnerships and especially Co-creation. To see what this process really means, it is important as a third-party advisors to attend these types of events. We greatly encourage that."
Visit the website of Outsourcing Hub >>
Carola Lenaarts, Advisor IV @ PWN
"The event is very interesting, especially the developments Fujitsu is working on, to me those are well applicable and need-fulfilling. Co-creation in particular is a nice new topic to me, looking at new developments together with the customer."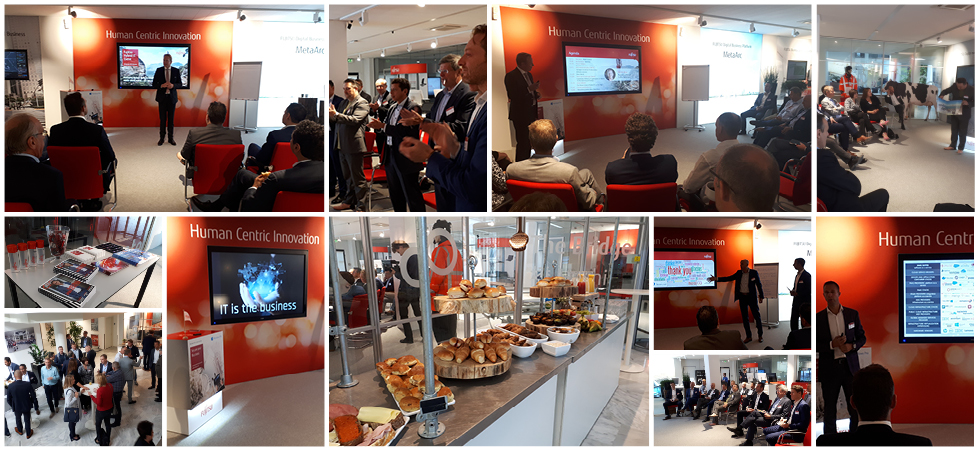 This was the event's agenda
| | |
| --- | --- |
| 12:15 – 13:00 PM | Welcome & Walk-in luncheon |
| 13.00 – 13.30 PM | Opening with Bas de Reus & Pascal Huijbers |
| 13.30 – 14.00 PM | Nick Herbert – Six layers in Service Orchestration |
| 14.00 – 14.25 PM | Demo Sessions |
| 14.25 – 14.45 PM | Short Break |
| 14.45 – 15.15 PM | Xpirit – Continuous Delivery of applications in Hybrid IT: The next step in DevOps |
| 15.15 – 15.45 PM | Jeroen Mulder – The future vision of Hybrid IT: At the Edge |
| 15.45 – 16:00 PM | Closing & Thank you |
| 16:00 PM | Networking drinks |
  About the sessions
  Digital Co-Creation with Hybrid IT
  (Speaker: Pascal Huijbers)

Cloud adoption is surging as organizations seek the benefits delivered by new technologies. At the same time enterprises are increasingly faced with the issue of striking a balance between the many conflicting demands being placed on the IT infrastructure. Discover how a cleverly architected and seamlessly integrated Hybrid IT environment enables a new pace of business with the flexibility to adapt and evolve.
  Six layers in Service Orchestration
  (Speaker: Nick Herbert)


In today's complex and chaotic world of technology, orchestrating multiple cloud services in a way that enables them to deliver seamlessly can prove to be a major conundrum. Hear how Fujitsu's Service Orchestration approach involves taking a more active, holistic and business-focused approach to your business by orchestrating across six key areas: technical, service, supplier, security, compliance and processes. (Read Nick's blog in advance)
  Continuous Delivery of applications in Hybrid IT: The next step in DevOps
  (Speaker: Xpirit)


Many companies are already implementing Continuous Delivery. Their approach often involves automating the human workflows. Unfortunately they also often leave out the opportunity to improve even more while doing this. During this session we will discuss how you can look at the CD process and change the traditional way of thinking and use some new concepts and technologies that can unleash a tremendous potential.

  The future vision of Hybrid IT: At the Edge
  (Speaker: Jeroen Mulder)


When the industry talks about Hybrid IT, people usually refer to an on premise-stack combined with environments in the public cloud. But what if we take hybrid IT one step further? With edge computing, we are now able to shift functionality to devices at the edge of networks, where IoT-devices have compute and storage power. With artificial intelligence platforms, such as Fujitsu's Zinrai and IoT Orchestration, it should be able to utilize edge computing more than we do at this time: Hybrid IT 2.0.
Your Presenters
Digital business innovation and transformation is the focus of Pascal. He has a background in IT Strategy, Enterprise Architecture and Innovation and has worked in leading roles for several authorities, associations, insurance companies and banks.
All the way from London, Nick will talk about the company's reasons for developing an orchestration service, the problems it solves and the bigger-picture benefits it can bring to organizations around the globe.
By using modern technology, implementing Continuous Delivery, DevOps practices and coaching in the domain of Scrum and Agile, René helps companies improve their software delivery process. René is an active blogger and speaker at both national and international conferences where he shares his knowledge of his passion: Application Lifecycle Management, for he has been recognized by Microsoft as MVP in Visual Studio and Development Technologies.
Jeroen is specialized in cloud and emerging technologies. He is a certified Enterprise Architect, Certified Information System Auditor (CISA), coach and member of GIA, the community for information architects in the Netherlands. Jeroen has a distinctive vision on the cloud: it's not about IT. It's always about business and thus business functionality in applications and data.
More information:
http://www.fujitsu.com/global/solutions/cloud/hybrid-it/orchestration/
| | | | |
| --- | --- | --- | --- |
| Deel deze pagina via | | | |
Naar boven