- Hybrid IT : Fujitsu Netherlands

Fit for Digital Research Report
Are business leaders ready for digital disruption?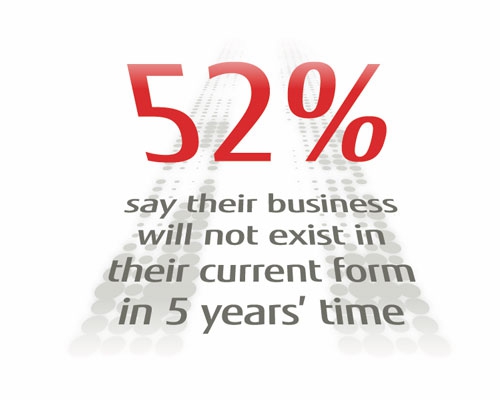 Fujitsu has surveyed almost 1,200 C-Suite decision makers across the world to gauge their readiness for an era of unprecedented digital disruption and to examine how organizations globally are planning to respond. While confidence amongst business leaders is high, in order to thrive in a digitally disrupted world, they see a need to collaborate with expert partners.
Across every industry, boundaries are being torn down as hyperconnected technology redefines the limits of what is possible.
For some, the concept of digital disruption is cause for a concern: one more thing to worry about. The reality is that digital disruption is not a negative force, merely an unstoppable one. Our research found that:
Digital disruption is here to stay
Technology is at the heart of the battle
Evolution is key
Organizations need strategic support to succeed
To find out more, complete the mandatory fields marked with an * on the following page to read the full research report 'Fit for Digital: Co-creation in the Age of Disruption'.
| | | | |
| --- | --- | --- | --- |
| Deel deze pagina via | | | |
Naar boven