Verticals - End User Experience : Fujitsu Netherlands

Verticals
Financial Services: The Value-Driven Workplace
For financial services organisations, workplace technology has often been neglected on the basis that it's seen as a cost center, not a value generator. The workplace has traditionally been rigidly locked down, making organisation-wide change impossibly difficult to achieve. This lock down hinders the rapid innovation that's vital not just to succeed, but to keep ahead and prevent new FinTech organisations from captivating market share. How will you be able in a volatile financial services market that's constantly changing, to get great ideas to the market and fast?

Utilities: Drive operational excellence through a connected workforce
In the utilities market you are always challenging yourself how to improve productivity, enhance customer experience and encourage innovation, whilst maintaining health and safety within the workplace. You need sharing best practice between colleagues enabling essential knowledge to be passed between different departments, regions and generations. How to empower disparate colleagues to become a connected workforce and arm field workers with the right assets and information whenever and wherever they need it regardless of device?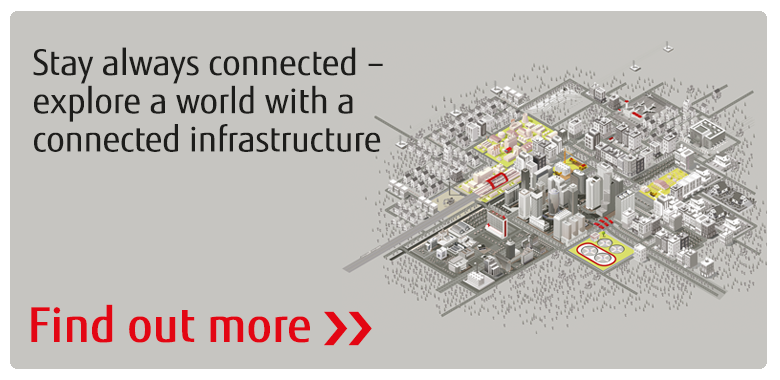 Public sector workplace: Driving personal productivity and mobile working in a digital era
The public sector workplace is a complex environment with current challenges around property costs, data security and the exploitation of cloud services. Another test faced is ageing applications. These legacy systems are hard to modify in response to the changing needs of our digital world and often perform poorly when compared to more modern systems, hindering staff from working more flexibly and becoming mobile. How will you be able to serve citizens more effectively and flexibly, creating a better public service and enhancing the organisation's reputation?

Retail Workplace: Connection anywhere, anytime, any device
The smart retailer must continue to adapt and evolve. And also has to keep pace with customers' growing expectations while running operations for less. Improving in-store experience and realizing instant mobile access to customer records and preferences is compelling. Using a device of choice, including POS Systems, key employees should have access to all the applications, data and communications tools they need – in the right place, at the right time. How to deliver smart applications to colleagues, providing a truly Connected Retail experience?


| | | | |
| --- | --- | --- | --- |
| Deel deze pagina via | | | |
Naar boven