​

Cloud Optimalization
How to keep control over Multi-Cloud budgets and costs?
It's very likely that enterprises with a Multi-Cloud strategy will place several migrated systems into multiple different Public Clouds. In that case, how do you keep control over budgets and costs? We have talked about setting budgets, validating costs and implementing centralized billing for Multi-Cloud environments using the three main platforms AWS, Azure and Google Cloud.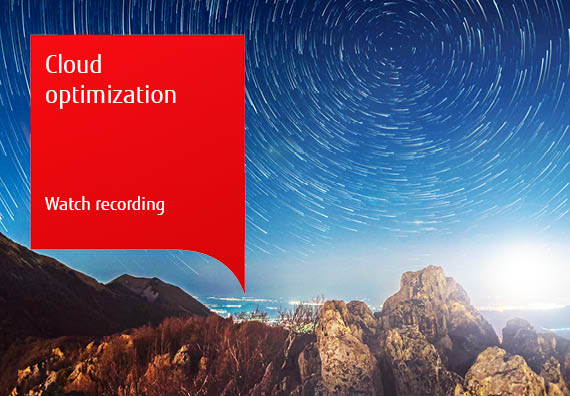 Webinar – From office to meeting point
The current pandemic has made working from home the new normal. Meanwhile, employers and employees are experiencing the benefits of working remotely, but they are also facing challenges of employee experience, cloud and IT security. During this webinar, Microsoft, Citrix and Fujitsu have shared their vision on the digital workplace of the future and how to ensure a uniform approach in adoption.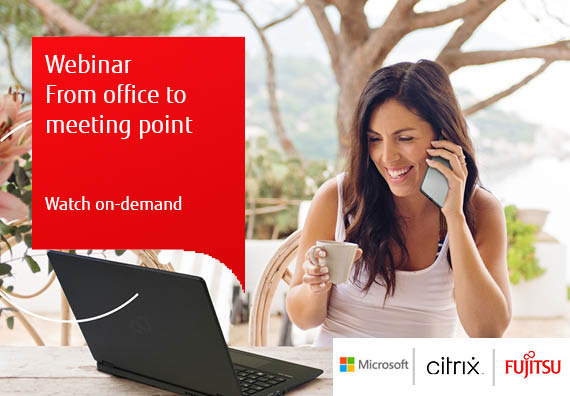 M365 online roundtable IV Hybrid collaboration with M365
At present we are working from home as much as possible, but it won't be that way forever. In all likelihood the future working situation will be a hybrid of working from home wherever possible and on location where necessary. We have talked about how we can prepare for this learning from our best practices from 2020.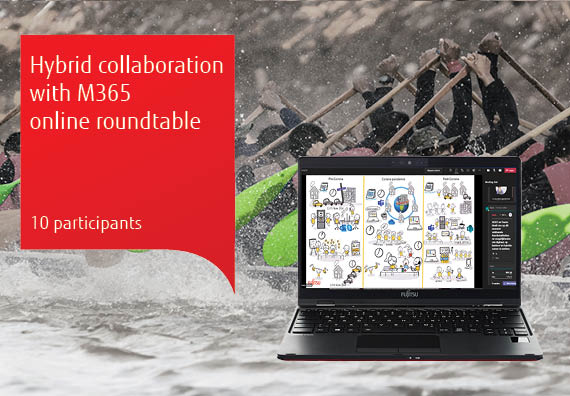 Co-creation
How our Co-creation method is an accelerator for digital transformation
Unique in Fujitsu's Co-creation approach is combining the challenge of the customer with the technological expertise of Fujitsu and its partners and really considering and understanding the needs of 2 key stakeholders involved. Everyone in the workshop will experience the challenges from their perspectives. Outcomes are concrete solutions or a start for a Minimum Viable Product. In this webinar we have a short interview with myBrand, evaluating the last Co-creation workshop that we have done together recently in COVID-period.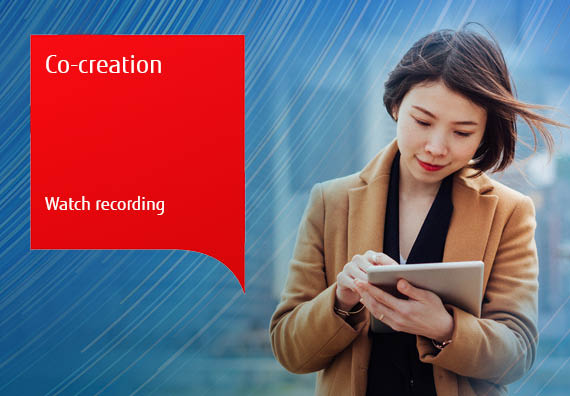 Digital Round Table "How can you successfully apply Intelligent Automation within your innovation policy?"
Automation and the use of intelligent technologies help organizations to reduce their costs and respond more quickly to change. It also enables them to focus on activities with a higher added value. After all, digital transformation is about finding new ways of value creation, where flexibility and scalability are important. How can you realize this within your organization? Read the Tips & Tricks about how to successfully deploy Intelligent Automation.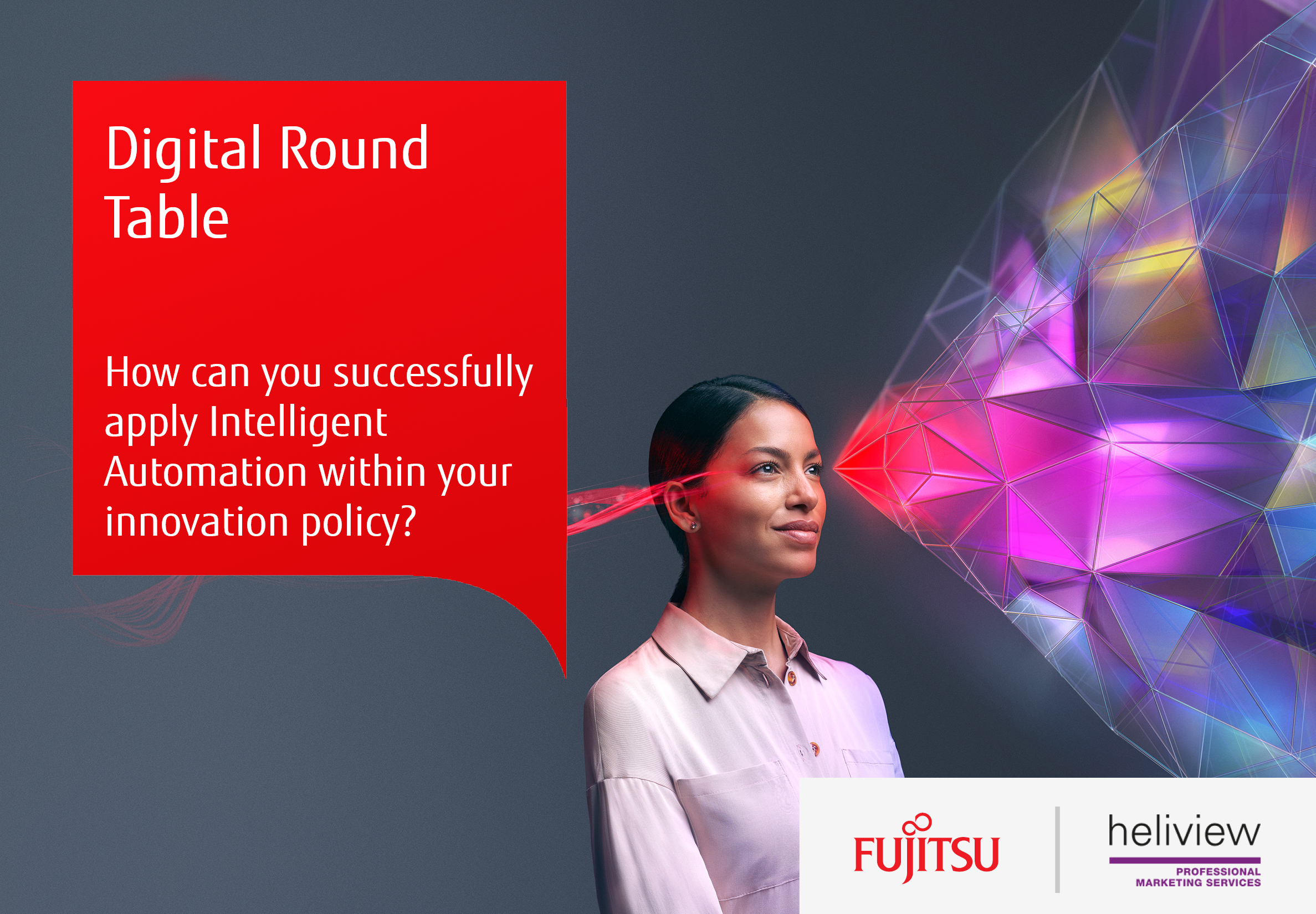 FUJITSU Work Life Shift
How to become more adaptable, agile and resilient
Digital technology has the power to significantly change the way people live and work. We are aiming to enhance productivity by freeing people to focus on creating real value, without boundaries, while being part of a new and resilient organizational culture. FUJITSU Work Life Shift helps companies gain the ability to adapt at pace.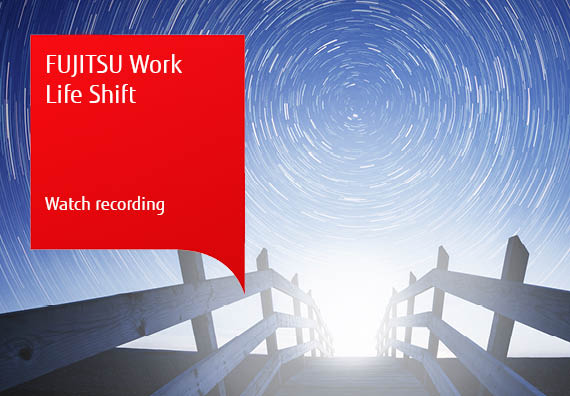 Webinar - Security Orchestration, Automation & Response
Security Orchestration, Automation & Response (SOAR) is a real game-changer. Register for our expert webinar to learn about how you can use SOAR to provide a game-changing boost to your threat response capabilities, and the tangible benefits that this innovation brings.
During this webinar, you will learn:
How SOAR can help you to enhance your threat response capabilities
The six key steps to implementing SOAR technology
How SOAR reduces the time to respond to incidents and ensures cyber security analysts are always focused on the priority threats
How you can start using SOAR to improve your cyber security posture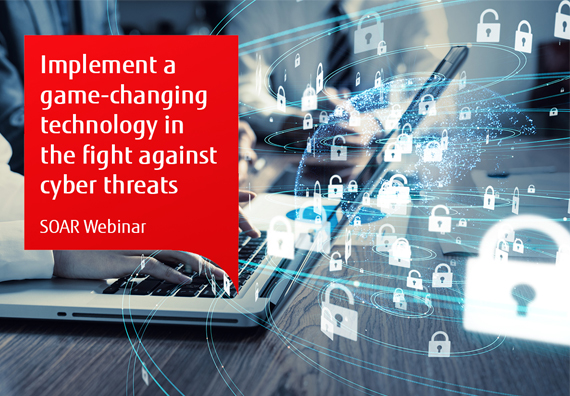 M365 online roundtable III
Continuous improvement M365
Organizations are changing constantly and Microsoft 365 is continually developing new functionality. As a product owner, how do you ensure that M365 is used to its full potential? And how can you keep your users and ambassadors happy and engaged? There was a lot of positive interaction during this session.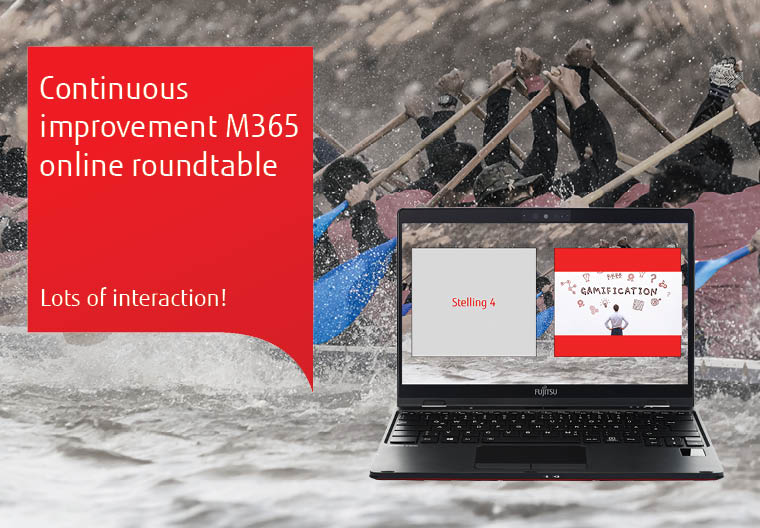 The future of computing power
How Supercomputers, Quantum and Cloud make our world a better place
New technologies and Digital Data powered by new sorts of computing power are changing our world and society. How can these platforms make our world and financial services a better place and help us with societal and organisational goals through SDG's? It's not only about 0's and 1's anymore, it's about Tech4Good.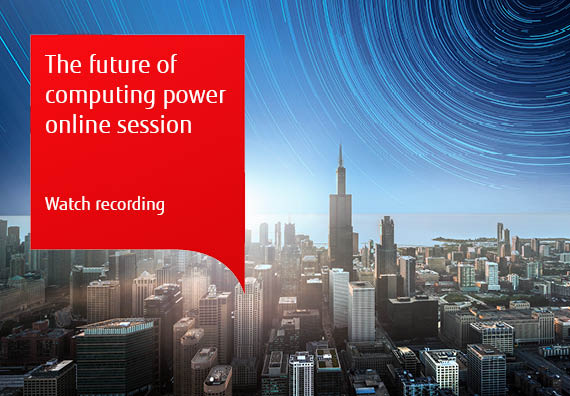 Webinar - Future proof IT organizations focus
on customer value
​Focus on customer value is crucial in 2020 to remain relevant. IT organizations can remain relevant by adopting a smarter way of working and putting people first.
At the webinar we welcome Servitect and Nexthink. Together with these partners, we will answer the following questions: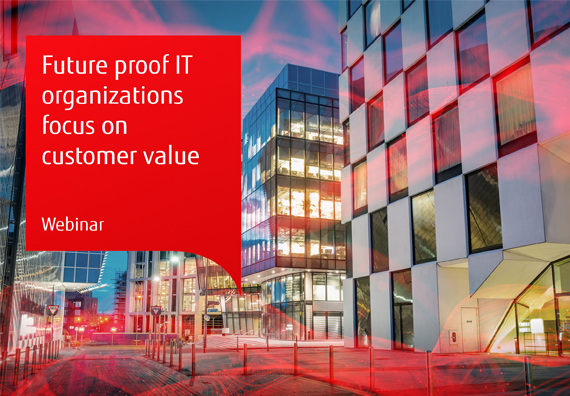 M365 online roundtable II
Improve M365 ROI
​A roadmap indicates what we are aiming to achieve with the Microsoft 365 platform. Does your organization have a roadmap and a clear vision? How do you measure your M365 returns and which tools are available to reach your goals faster? We have discussed these topics during the roundtable and were evaluated with an 8+ by our participants.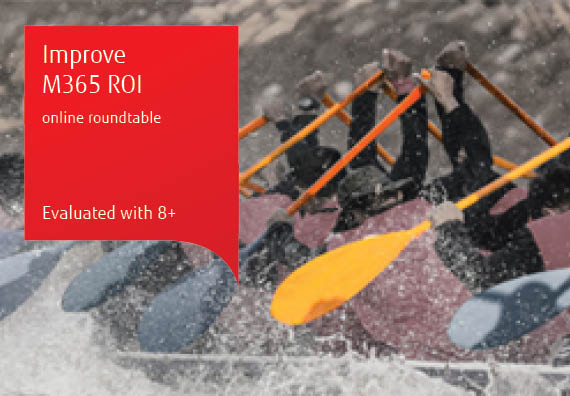 Webinar Mobile Security
The use of mobile devices in both business and private environments has increased significantly in recent years. As easy and practical as it sounds, the business use of mobile devices involves many risks. During this webinar we will further discuss:
The risks associated with the use of mobile devices
The difference between Enterprise Mobility Management & Mobile Security
The protection of personal data, especially with BYOD (Bring Your Own Device)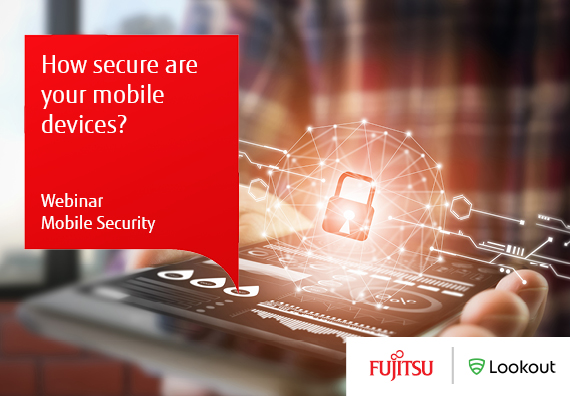 M365 online roundtable I​
Successful rollout Teams​
Using Microsoft 365 and Teams are part of the 'new normal'. Teams is offering many possibilities, but are all employees making optimal use of them and what is the role of ambassadors in a successful rollout of Teams?
We have discussed this topic with 8 peers on 27th October 2020 and they evaluated the session and interaction with an 8,5!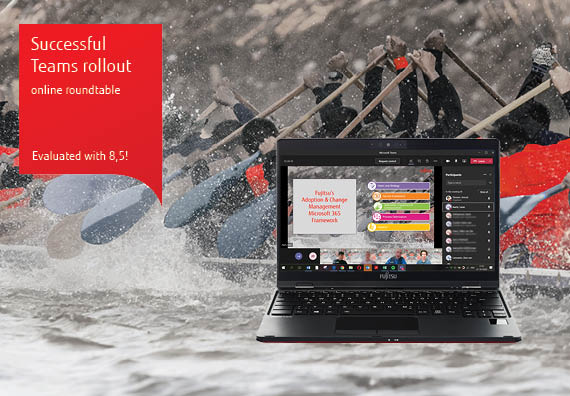 Security webinar: Privileged Access Management
Certain employees in your organization have specialist usage rights to access sensitive information. If breached, this can cause substantial disruption and even long-term damage. Learn in the webinar how to create a solid Identity (Privileged) Access Management architecture.
During this webinar, you get answers to questions like:
How can I protect my critical assets?
Which steps should I take before I can start with PAM?
How does a PAM solution (like CorePAS) look and work?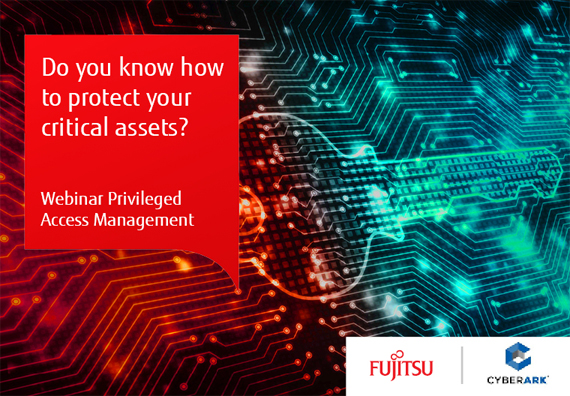 Lunch & Learn: Office365 Security
Nowadays security is becoming more important every day. When working from home we would like to have access to our Microsoft Office Application from every mobile device. For this reason many organizations are using Office365. Office365 is delivered from the Microsoft Cloud, which is also securing your mail, OneDrive ad SharePoint. However due to the increasing amount of cyberattacks and there increasing complexity of them, you don't want your security fully in hands of Microsoft. In this Lunch & Learn we discussed the security of Office365 together with our partner Check Point. Interested in this session? Contact us for more information.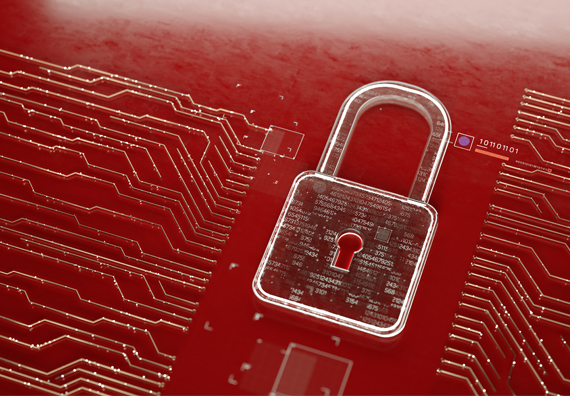 Webinar Security Awareness - Do you have a human firewall?
The increase of phishing emails and targeted security attacks has been one of the challenging side-effects of our new online way of working. We all know we get them and try to inform our users about it. But, old-school awareness training does not hack it anymore.
We showed a live demonstration of our partner KnowBe4 who introduces a new-school approach to Security Awareness Training and Simulated Phishing. In this webinar we showed:
How easy it is to train and phish your users.
How to keep track of the individual scores as well as your company's human security resilience