FUJITSU SEMICONDUCTOR
Fujitsu Semiconductor Limited specializes in LSI manufacturing and provides the best highly reliable solutions tailored to various customer needs through LSI such as FRAM (Ferroelectric RAM) and foundry services.

Fujitsu Semiconductor Group Products & Services
Products
(Fujitsu Semiconductor Memory Solution)
NRAM
NRAM is non-volatile memory utilizing a new technology called carbon nanotubes.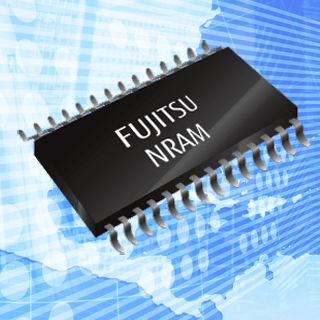 Solution
(Fujitsu Semiconductor Memory Solution)
Batteryless Solution
Our company provides FRAM-embedded wireless LSI for battery-less solutions, an electronic component to realize battery-less in parts of distribution and retail systems.
Foundry
(Aizu Fujitsu semiconductor Wafer Solution)
Support
Inquiry of product and service

Fujitsu Semiconductor uses SSL encryption to ensure security protection.