Message from the President
We empower the digital transformation* of our customers and contribute to a sustainable society.
*

Digital transformation is the use of digitalsolutions to produce new predictive capabilities and improve process efficiencies. Realtime analytics andoptimized business processes can help organisations to gain new customers, grow revenues, and increase productivity.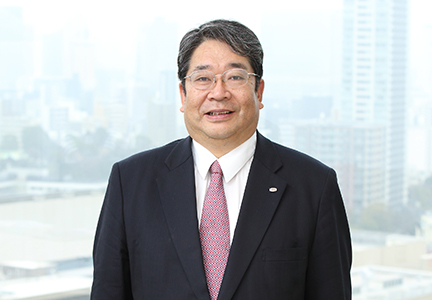 Together with other companies in the FUJITSU GROUP and as the member most closely engaged in the daily endeavours of our customers, Fujitsu FSAS is committed to providing high quality ICT infrastructure to support the growth of their business and to ensure the security and reliability of their systems and those which provide social service systems.
The rapid evolution and application of AI, IoT and other digital technologies are making life more comfortable and convenient for all, but we are also witnessing a dramatic rise in risks to businesses ranging from security threats to large-scale natural disasters, and outbreaks of new infectious diseases.
In response to these challenges, FUJITSU FSAS shall continue to provide high-quality robust ICT infrastructure that is both resilient and responsive to these risks and to ensure that the systems of our customers are the most secure, safest and most reliable possible.
Going forward, we shall endeavour to provide optimum ICT infrastructure that is a fusion of our decades of experience and cutting-edge digital technologies tempered by know-how spanning every domain of business and society.
Together with other members of FUJITSU GROUP, we aim to be the key to unlocking and driving the digital transformation of our customers. Moreover, through the co-creation of your dreams for the future, we will contribute to realizing a sustainable society.
We look forward to your continued support and encouragement.
Toshinori Kobayashi
President, Fujitsu FSAS Inc.