High Speed Transmission PCBs
We provide Ultra-high-speed PCB solutions for Supercomputers, Network servers and Millimeterwave radar application
Best Solutions for Customer Problems

PCB Application Fields & Specification Outline
​
Best Solutions for Customer Problems
PCB structure for high speed transmission
Material and structural optimization with accurate alignment technology for sequential lamination PCB enables high-speed transmission PCBs, tailored to customer needs and expectations.
Supporting product development from the early stage of the design according to the electrical simulation and the real measurement data of transmission.
Enabling low cost design with conventional and sequential lamination structure by different dielectric materials.
Tight impedance control for the critical signal patterns enables high speed transmission, aiming for up to 50Gbps transmission.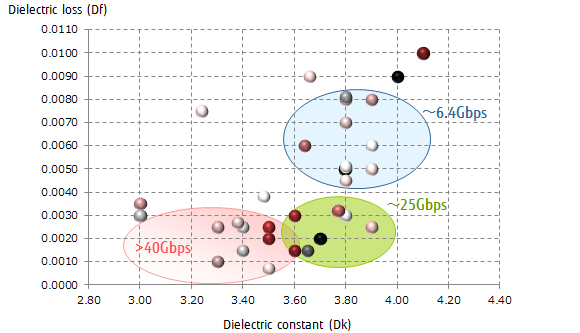 Application of various low loss materials
Transmission-loss improvements without changing materials
Smoothing the surface of the signal pattern with our technology enables significant improvement on transmission loss without changing dielectric materials to high specification.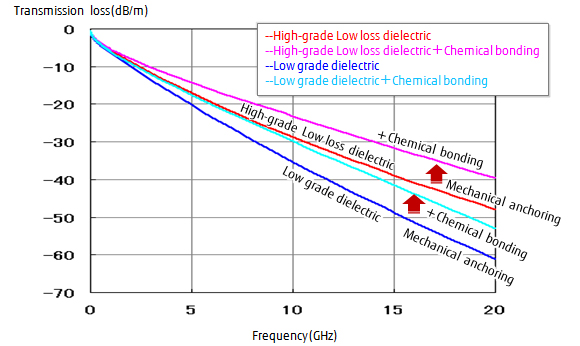 Stub-less VIA structures, minimizing reflection losses
Our back drilling technology, decreasing open-stub length, reduces the transmission loss by reflection noise at high frequency operation. And stable high-speed transmission can be achieved.
Double sided press-fit connector for high-speed transmission can be applied with comprehensive technology by back drilling and sequential lamination technology. Press-fit connectors, mounted from both sides, shorten wiring length and increase wiring density.
Sequential lamination PCBs with hybrid dielectric materials enables low loss dielectric material layer, applied only to necessary surface layers for the high-speed signal transmission. And its combination with the back drilling technology reduces transmission loss by reflection noises at high-speed transmission.

We can solve the problem for high-speed transmission with total PCB solutions!
PCB Application Fields & Specification Outline CPU Memory Board for Supercomputers

| | |
| --- | --- |
| Layer Construction | 22 layers |
| PCB Size, Thickness | 452mm×192mm, 3.068mm |

Sequential lamination PCBs for Network Infrastructure Systems

| | |
| --- | --- |
| Layer Construction | 28 layers (14 + 14) Sequential lamination |
| PCB Size, Thickness | 480mm×420mm, 3.6mm |
| Line / Space | 100µm/150µm |
| Via diameter (PTH, IVH) | φ350µm, φ120µm |