- World Tour 2015 : Fujitsu Italy

Sponsor
Partner Platinum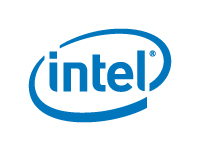 Intel (NASDAQ: INTC) is a world leader in computing innovation. The company designs and builds the essential technologies that serve as the foundation for the world's computing devices. As a leader in corporate responsibility and sustainability, Intel also manufactures the world's first commercially available "conflict-free" microprocessors. Additional information about Intel is available at

newsroom.intel.com

and

blogs.intel.com

and about Intel's conflict-free efforts at

conflictfree.intel.com

.
Partner Gold
Brocade provides innovative network solutions that help the world's leading organizations transition smoothly to a virtualized world where applications and information can reside anywhere. These solutions deliver the unique capabilities for a more flexible IT infrastructure with unmatched simplicity, non-stop networking, application optimization, and investment protection. Come to our booth to meet with Brocade experts. Don't miss the opportunity to connect at Fujitsu World Tour.
www.brocade.com.

Cisco è leader mondiale nelle tecnologie che trasformano il modo con cui le persone si connettono, comunicano e collaborano, attraverso reti intelligenti e architetture che integrano prodotti, servizi e piattaforme software. L'azienda, fondata nel 1984, ha sede a San Josè – California ed impiega in tutto il mondo circa 75.000 dipendenti, con un fatturato di 47,1 miliardi di dollari.

Cisco ha guidato l'evoluzione delle tecnologie di Rete nelle varie fasi del loro sviluppo, fondando il proprio successo su alcuni elementi chiave: individuare e anticipare nuovi scenari e transizioni di mercato, costruendo risposte efficaci e innovative grazie al costante investimento in personale altamente qualificato ed in ricerca e sviluppo; una articolata politica di acquisizioni; soprattutto, il dialogo continuo con i clienti e con l'ecosistema globale di partner, composto da oltre 70.000 aziende.
http://www.cisco.com/it

Presente in oltre 145 paesi nel mondo con più di 120.000 dipendenti e un fatturato GAAP nell'anno fiscale 2014 pari a 38,3 miliardi di dollari, Oracle propone ai suoi oltre 400.000 clienti uno stack tecnologico completamente integrato e ottimizzato, costituito da sistemi software e hardware. Nata nel 1977 da un'intuizione di Larry Ellison e quotata al NYSE, Oracle alimenta la propria capacità di innovazione investendo costantemente in Ricerca e Sviluppo, area in cui operano attualmente 35.000 sviluppatori e ingegneri e in cui la società ha investito 34 miliardi di dollari dal 2004 a oggi.
www.oracle.com.

Red Hat è il principale fornitore al mondo di soluzioni open source ed è presente nell'indice S&P 500. Ha sede centrale a Raleigh, negli USA, e oltre 65 uffici in tutto il mondo. Per sette anni consecutivi i CIO hanno scelto Red Hat quale azienda che offre il maggior valore di Enterprise Software nella ricerca Vendor Value di CIO Insight Magazine. Red Hat offre tecnologia di alta qualità a costi contenuti grazie alla sua piattaforma operativa, Red Hat Enterprise Linux, e a soluzioni applicative, di virtualizzazione, di gestione e SOA (Services Oriented Architecture), tra cui Red Hat Enterprise Virtualization e JBoss Enterprise Middleware. Red Hat offre anche servizi di supporto, formazione e consulenza ai suoi clienti in tutto il mondo. Ulteriori informazioni sono disponibili su
www.redhat.com.

VMware è leader nella infrastruttura cloud e nella business mobility. Basate sulla tecnologia per la virtualizzazione leader di mercato, le soluzioni VMware offrono un nuovo modello di IT che è fluido, immediato e sicuro. Le aziende possono innovare più rapidamente sviluppando, fornendo automaticamente e utilizzando in maniera sicura tutte le applicazioni. Con un fatturato 2014 pari a6.04 miliardi di dollari, oltre 500.000 clienti e 75.000 partner, VMware è leader di mercato nella virtualizzazione, che si conferma una delle priorità strategiche nell'agenda dei CIO. VMware ha sede nella Silicon Valley con uffici in tutto il mondo. Per maggiori informazioni:
www.vmware.com/it .
World Tour Locations 2015
Top of Page