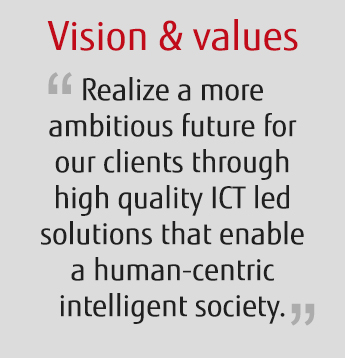 About Fujitsu Consulting India
Fujitsu Consulting India Private Limited (FCIPL) is the IT services consulting arm of Fujitsu Group. Fujitsu Consulting integrates the core expertise of the Fujitsu companies and its partners to deliver complete business solutions in the areas of IT Consulting, Managed Infrastructure Services, Application Services and ERP. Fujitsu Consulting India is a Global Delivery Centre and is ably supported by its skilled workforce across development centers in Pune, Bangalore, NOIDA and Hyderabad to enable delivery of services to more than 36 countries.
Our lines of business includes Managed Infrastructure Services, Business Application Services and Enterprise operations Services. We were the first in India and second in the world to be assessed with CMMI L5 for services. This enables us to offer our clients quality, predictable and continuously improving deliverables every time. With over 200 projects across verticals we endeavor to add value through our services to our customers and offer our employees world class work ecosystem to perform.
Our workplace
At India Global Delivery Centre we believe in creating solutions for the future, enabling our customers to focus on their core business while we manage the IT. Just like we thrive to shape the technology at its best for our customers we attract the best of talent to make this possible. India Global Delivery Centre offers not only the right opportunity to grow in your career, but also an open cultured environment to help you nurture your talents as an individual. We believe in providing the right mentorship and freedom for your ideas to manifest and grow into the next generation technology. Along with the right exposure and environment we also make sure you have a good work life balance, since we value your family and see you as an inevitable part of our organization.
At India GDC we are committed to giving our employees a productive working environment.
As a result of international, cross-location cooperation our employees have the opportunity to work in international projects and learn best practices that are being followed globally.
Agile, transparent and flexible
We offer our employees an environment that helps ideation and produce innovative practices towards their day to day work. Kakushin is an innovation portal within India GDC which recognizes best innovative practices and applauds employees for being part of the forum.
Training and Development
At Fujitsu Consulting India we develop talent and foster potential to enable an optimal career development for our employees. Our large offering of advanced training supports the structured career development process of our employees and keeps them updated on latest technology skills.
Besides our business, we also understand your needs for extra curricular activities while you are at work. We celebrate various events like the Family day, Awards function that emphasizes on giving away awards in presence of your family, sports and achievements.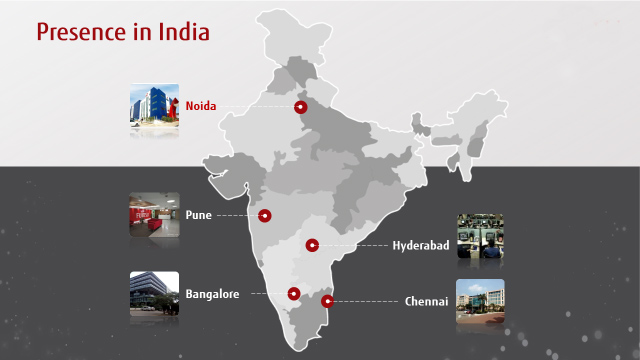 Our locations
We are located across four locations in India Pune, Bangalore, Noida and Hyderabad. Pune is the group headquarter with largest employee seating capacity. Bangalore is our newly opened office which boasts of latest state of art looks and work place design. At Fujitsu we add a local touch yet offer global work environment. All the facilities are designed to ensure that we have follow green environment policies.
Corporate social responsibility
We support 2 objectives that drive our CSR. Education for the lesser privileged children and Green Environment support. Both these objectives are driven by the employees across locations. They actively participate and volunteer to help fulfill the cause.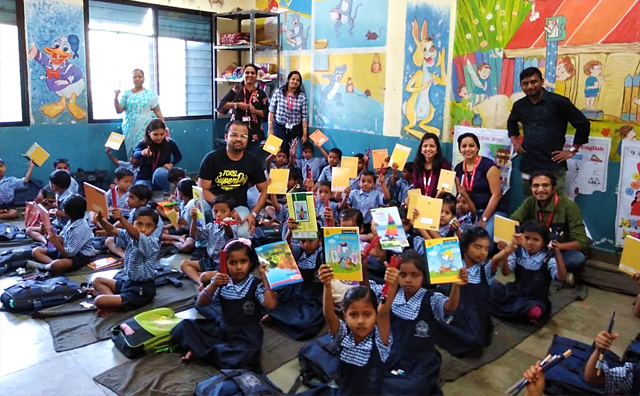 Careers
Talent, positive attitude and desire to be part of a global company is what you need, leave the rest to us.
Apply for a position listed or send us your resume and we will get back