Trusted to deliver
At Fujitsu, we know that the only way to deliver trusted solutions is by trusting our people to deliver the shared goals of success. You'll have the autonomy to take control of your career and be empowered to co-create with customers. If you want to work with a business that believes trust is everything, come and build your future at Fujitsu.
Summer Internship Program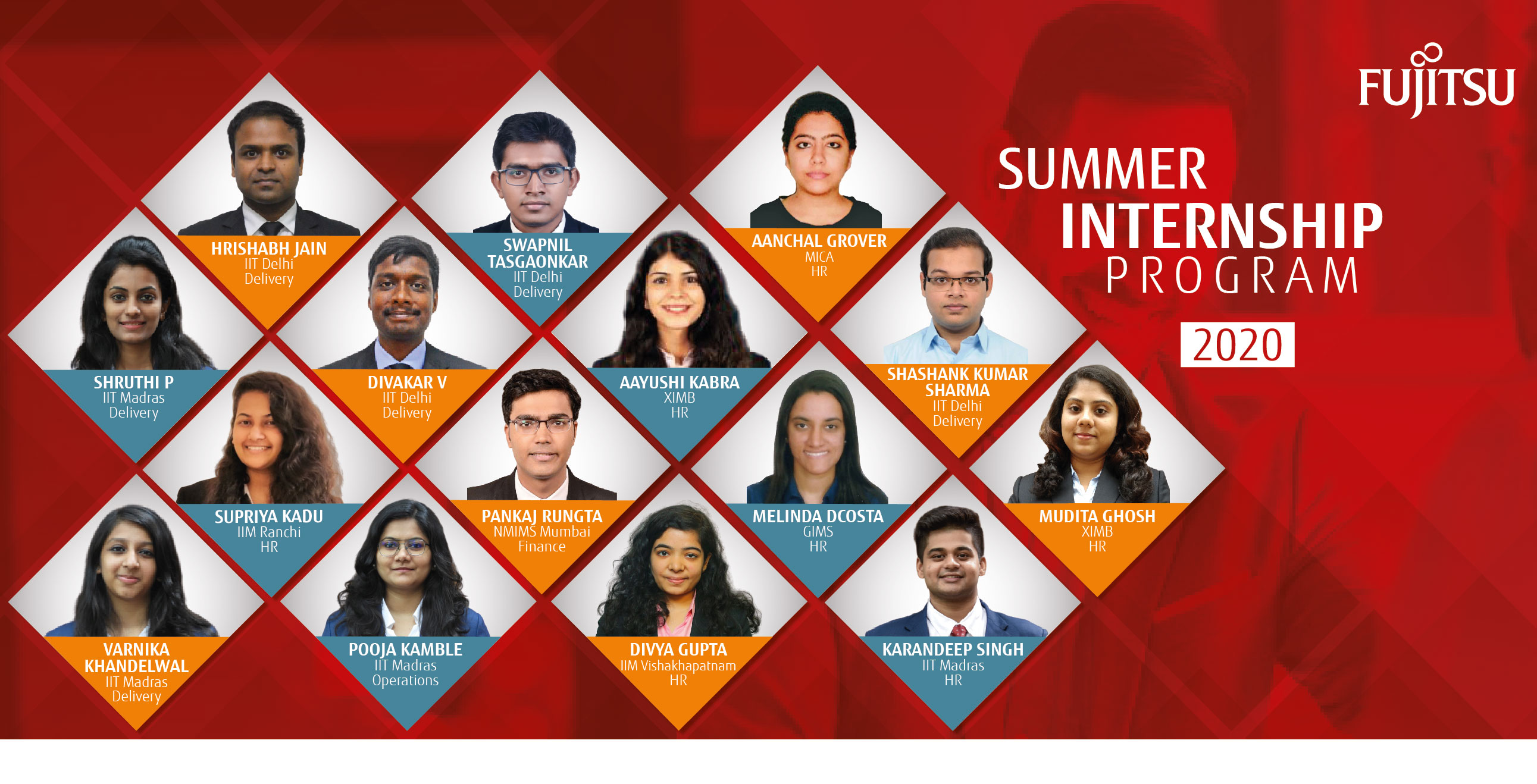 Internships are like a window for young minds to look out for opportunities, increase marketability, grow their network and most importantly to gain a first-hand experience before they step out of the door. We at Fujitsu, wanted to facilitate a holistic approach towards laying a foundation for the future of the workforce through the Annual FCI Summer Internship.
Internship Experience at India GDC
Fujitsu India collaborates with major league business schools of the country where we invite eminent colleges and universities to partner with us for internships. The candidates went through interview process and present their internship proposals. The leadership team interview each of the candidates to find the best fits for the program. Our program offers an opportunity to these next generation managers to lead complex, multi-disciplinary tasks using their communication & management expertise, plan requirements and usher projects through the entire project lifecycle. As they work through the technical trade-offs, they get to absorb the proficiency that Fujitsu has to offer. The 8-week long internship program usually commence in the month of April every year.
Glimpse of Fujitsu Summer Internship Program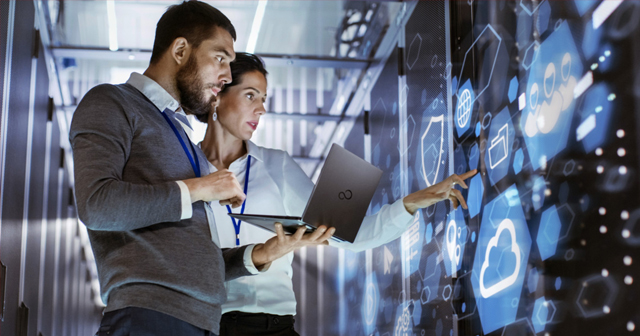 Fujitsu India aims to employ the brightest minds in the field of Information Technology Services, Software, and Telecommunications. A career in Fujitsu will offer you the opportunity to work in a diverse environment, while providing avenues for you to enhance your skills to take up on international projects.
Find more »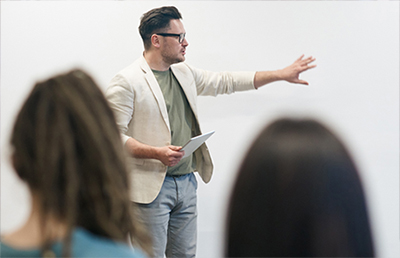 We are committed to making the career goals of our employees achievable, and in actively promoting their development through continuous training and education. We aim at providing a wide range of resources that enable our employees to realize their career goals. Learning and Development offers a package of training towards enhancement of the knowledge base of employees, their skills and attributes.
Specific project needs of the employees, including training and certification from authorised organisations are incorporated, including soft skills that are needed for the project teams. There is top talent enhancement program including business acumen and other strategic training leading to organizational development.
Fujitsu also provides access to various online learning portals to encourage self-placed micro-learning training. Global technical and developmental programs can also be availed to employees so that employees are at ease to take up global projects.